Boxes of joy
28 Jan 2021
It's amazing what you can do with a box... and a little imagination.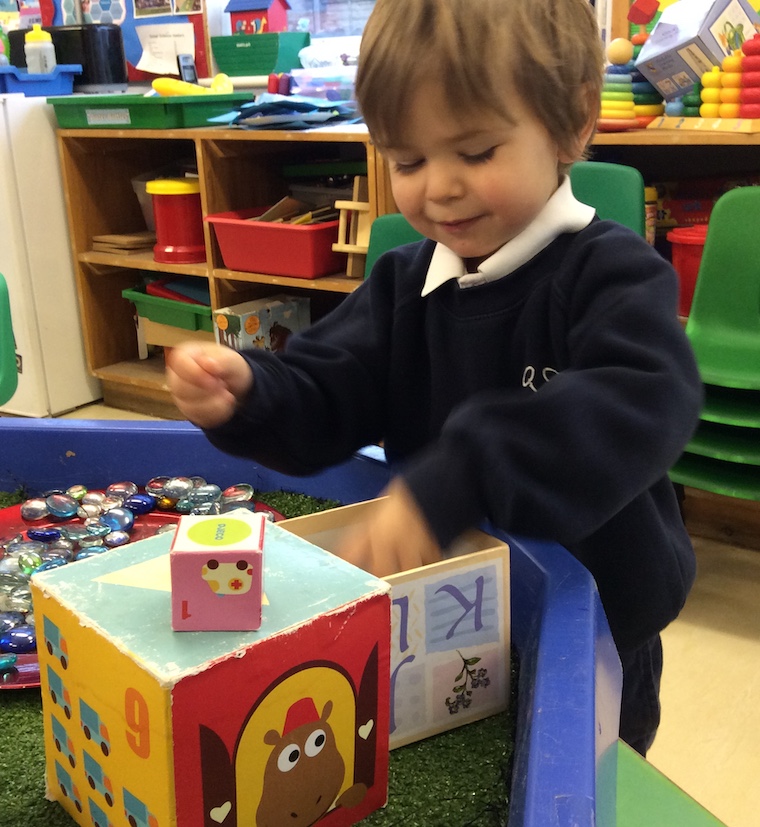 Goodness what a lot of fun we have had in Nursery this week playing with the cardboard boxes and letting our imaginations run wild!
The children have made space rockets to go to the moon to get cheese (those of you old enough may remember Wallace and Gromit). There has been a road sweeper, a boat and even Santa's sleigh! It really is so lovely for us to see the children's independent learning and acting out their experiences with each other.
Boxes have also been used to fill with the glass gems and in the sand pit. Boxes were made into ovens to cook the play-dough cupcakes which Mrs Sayers and I were treated to! Finally, the boxes were painted as the children explored the colours of the paint.
Unsurprising,y, the children have loved the story of Big Box Little Box this week and the antics of the curious cat exploring the boxes and becoming friends with an unexpected little creature at the end. The children used their thinking skills when they felt inside the 'feely box' using language such as hard, spiky, rough and smooth.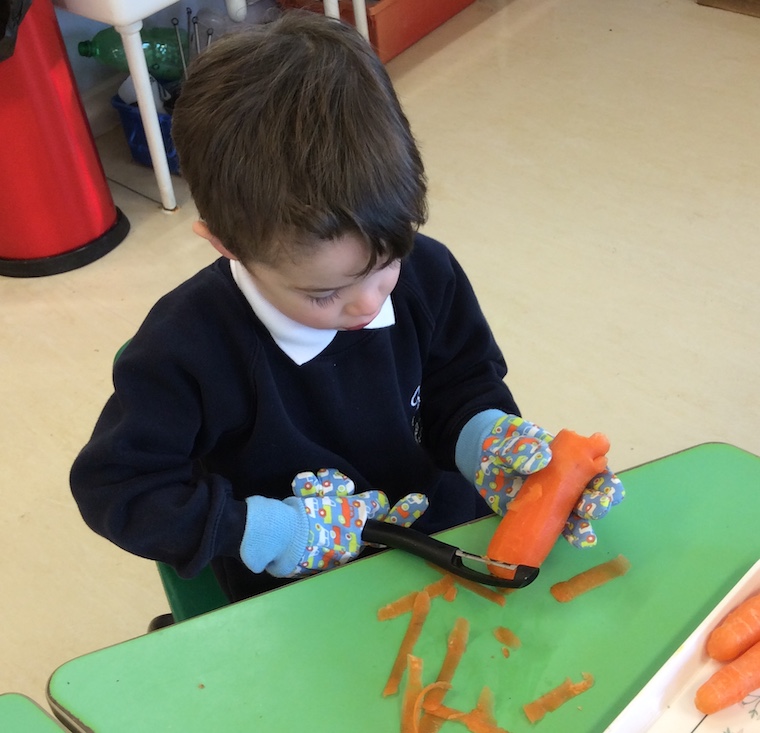 The children have been using the peelers to peel carrots which we have enjoyed crunching and munching for our snacks. We are sure the children can now help you prepare carrots for dinner, as they were amazing at using the peelers!
We enjoyed a frosty walk and explored the ice in the Nursery garden. We have put up our bird feeders in the tree - I wonder if you can spot them? Everyone was confident to talk about their pictures and collages in Pre-Prep assembly showing what we have been doing this term.
On Thursday morning when we were greeting the children on the playground, the children noticed lots of worms. So when everyone had arrived we got some pots and went on a worm rescuing mission to save the worms! We put them into the mud in the Nursery garden where they seemed a lot happier! We then read the story Superworm as we thought the worms were super at wriggling!
There was some lovely singing along with Mrs Bannister on her guitar by all the children with their own choices of favourite songs about Lord of the Rings, dinosaurs and some traditional nursery rhymes.