Our nature detectives
28 Jan 2021
Our topic in Robins this week was The Big Garden Birdwatch.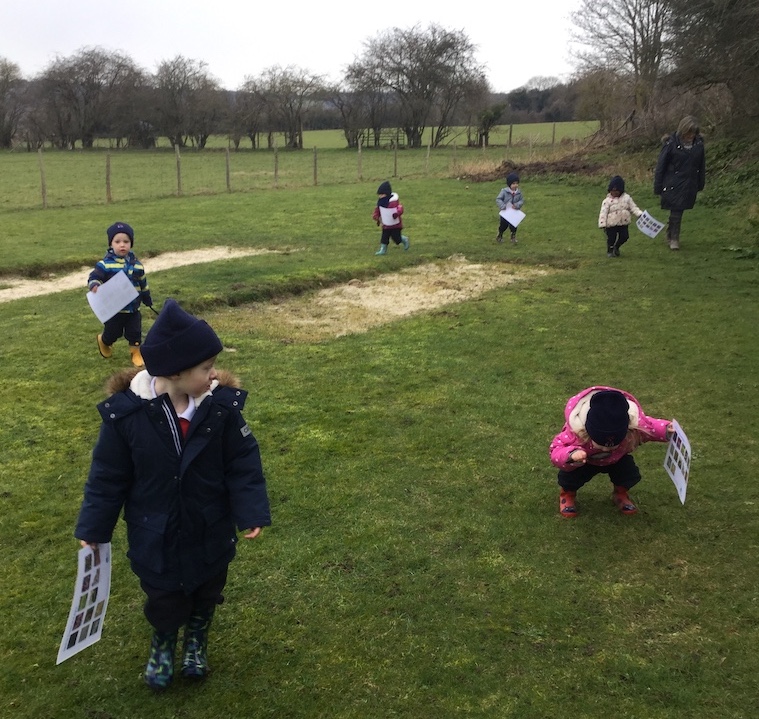 The children fully embraced the topic and thoroughly enjoyed being detectives. Before we ventured outside, we spoke about the pictures on our identification sheets and what we should look out for on our walk.
The children had so much fun on the school field looking for clues using their laminated sheets and magnifying glasses. They found feathers, rabbit holes, spider webs and of course...rabbit poo! I think this was the highlight of their walk as they made links to the story Little Rabbit Foo Foo.
In our front garden, we spotted dunnocks, robins (the feathery kind) and magpies. The children are very aware of bird sounds and they have noticed them during their play, which is fantastic. It is so important for children to experience nature, as it provides countless opportunities for children to discover, problem-solve and be creative.
With this in mind, our Robins were so excited with our new addition to the long garden...a mini nature pond. It has already promoted lots of open-ended questioning. Although, one Robin was hoping for an elephant to visit our small pond!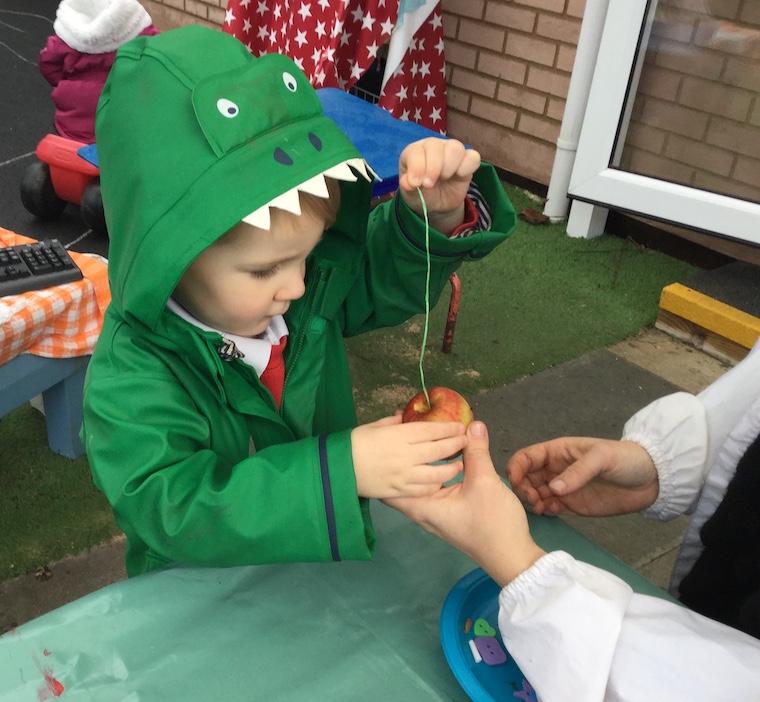 I told the children that I will find some of my pond snails and plants over the weekend ready for Monday. We can then release them in our pond together. Mr Phil and Mr Luke are going to help us make a log pile house next week for the many insects in our garden. We look forward to observing which insects move into their new home.
The children enjoyed making cheese sandwiches. They were all able to hold their knives and spread the butter. I asked the children if they could identify the shape of the cutter and they all guessed it right - it was a bird. We tried very hard to think of something nice to make for our feathered friends, so we decided to make apple bird feeders. Mrs Scarsi and I hope they attract lots of birds into your gardens over the weekend.