Shadow monsters
28 Jan 2021
Form 4 have been having fun with shadows this week.
Form 4 have been reading and writing poetry this week, looking particularly at figurative language. They all wrote poems about dragons and then used the setting of an old, abandoned house as inspiration for a second poem. They used an excellent range of vocabulary and were able to include similes, metaphors, alliteration and onomatopoeia.
Maths has focused on multiplication. All the children were able to multiply a 2 digit number by a 1 digit number and then rose to the challenge of extending this to hundreds and even thousands.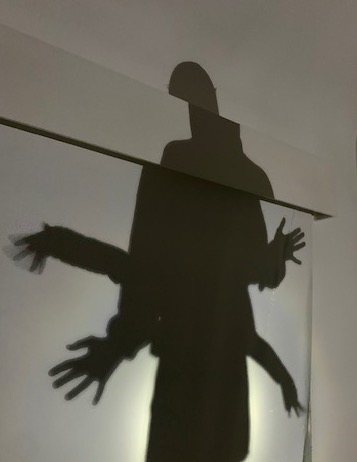 There were also lessons on puzzle solving which tested their perseverance, but they rose well to the challenge.
In Humanities, they have looked at the role of monks in Anglo-Saxon times and wrote about how it must have felt watching the Vikings arrive at Lindisfarne. They also had a go at making illuminated letters of their initials.
Science was all about shadows. They found out how shadows alter throughout the course of the day and made their own shadow animals and monsters.