Travel and traffic surveys
28 Jan 2021
Form 1 continued their work on transport by heading outside for a traffic survey.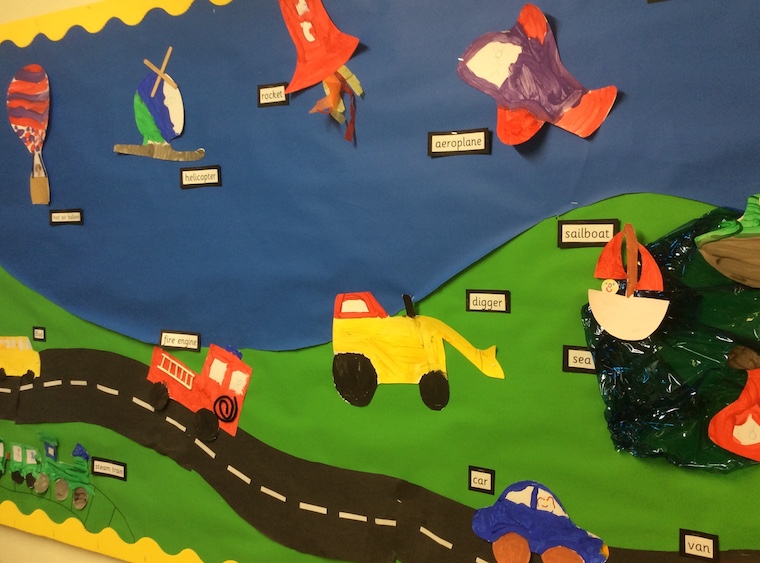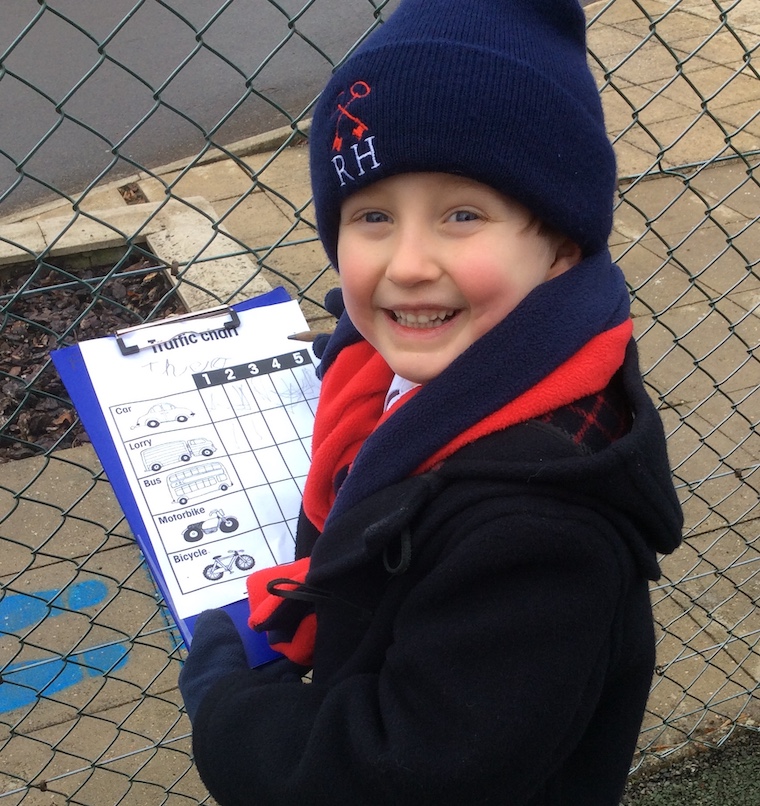 We have been very much out and about this week whilst learning about transport that travels on the land. Armed with their trusty clipboard and pictures of different road vehicles, the children stood in the playground and watched the road to carry out a survey of traffic that passes the school. We were keen to see a cyclist or even a bus, but to no avail. Everybody decided that the most traffic was from cars and vans but became very excited indeed when a lorry passed by.
More maths work included sorting pictures of vehicles into air, land and sea travel. In Form 1 we are very lucky to have trains zooming right past our classroom and we have been listening carefully as they pass to try and work out if they are going 'fast' or 'slowing down'.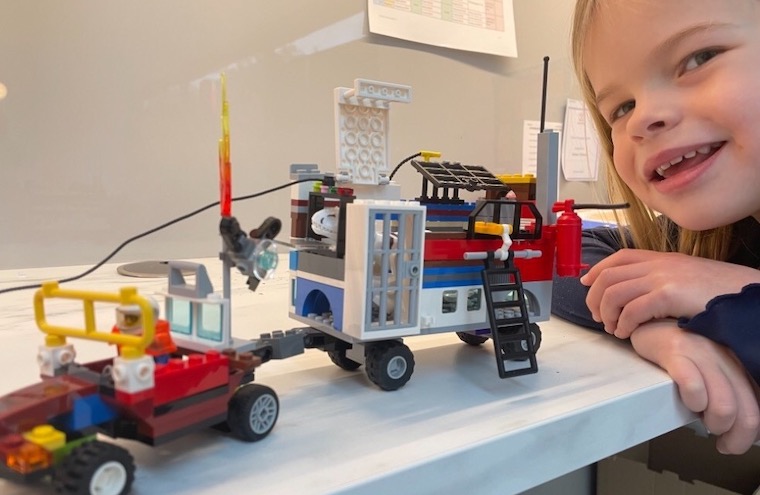 Still on the theme of maths, the children have been using our interactive whiteboard to practise 'counting on' as well as finding numbers in between other numbers. Every correct answer rewarded them with the appearance of a helicopter rescue.
With an emphasis on land travel and the sound 'sh', the children thoroughly enjoyed listening to the familiar book Push! and then made their own book by stapling pages together and sequencing pictures and sentences.
The children have been busy drawing and painting pictures of different forms of transport and I am not surprised to see that your children have written about driving fire engines, having rides in police cars with the siren going and also regularly driving the family car!
Our transport display in the classroom is looking spectacular. It is still snowing in one corner of our classroom and our vibrant repeating pattern display is also adorning the classroom wall. I do hope the spider plants and aeroplanes are doing well at home and I have included a few photos from last week of the children planting up their baby spider plants and also photos of them testing our aeroplanes outside.