Oodles and noodles
11 Feb 2021
The arrival of snow, and plenty of it, added oodles of fun to our learning this week in Transition.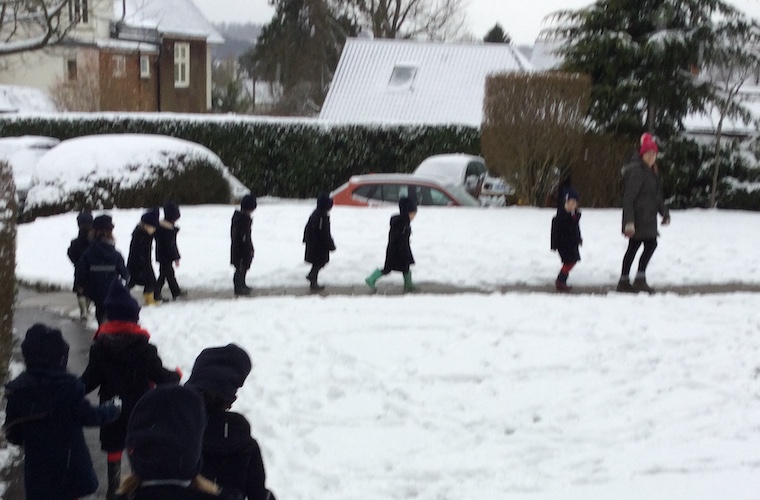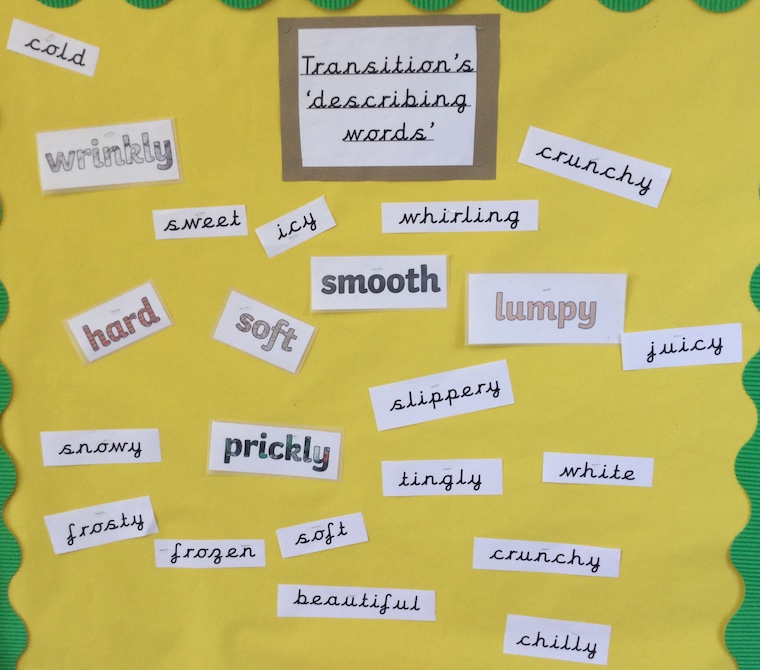 Reading the story of Snow is my favourite and my best and then actually experiencing real snow, provided the inspiration for us to think of lots of new describing words. Just look how many we have thought of now!
Adjectives have been flying around the classroom at every opportunity, especially at snacktime, when we have been describing how our fruit tastes.
This week's letter sound is 'j', so we just had to do some serious jiggling, read Pass the Jam, Jim and make some jam roly poly sandwiches to reinforce this sound. Very delicious they looked too! I hope they were enjoyed at home.
Playing a whole class game of giant dominoes helped to develop our recognition of dice patterns, as did Roll a snowman game. The resulting snowmen pictures certainly made us all laugh!
We practised our throwing and catching skills with a beanbag in PE and we played the traditional playground game of Oranges and lemons, which provided great entertainment for us all.
Finger Gym activities have included filling the templates with Hama beads, using the tongs to balance heart gemstones on golf tees and pick up 'noodles' and using the spaces between our fingers to pick up marbles, which is trickier than you might think! We have also used the heart-shaped hole punch to make hearts around the edges of heart templates.
Exploring a new art technique, the children enjoyed using the watercolour pencils and then painting over their colouring with water. They all created unique, colourful pieces of art which have brightened our classroom this week.
Mrs Nelson and I hope that you all enjoy the virtual Pre Prep Coffee Morning, when you can be a fly on the wall at one of our outdoor learning lessons. This can be found on Mr McCarthy's YouTube Channel here.
Well done to all our children on a busy and productive start to 2021. Very importantly too, we wish everyone a restful half term break.