So much to celebrate!
11 Feb 2021
Our Robins have been celebrating Chinese New Year, Valentine's Day and Pancake Day!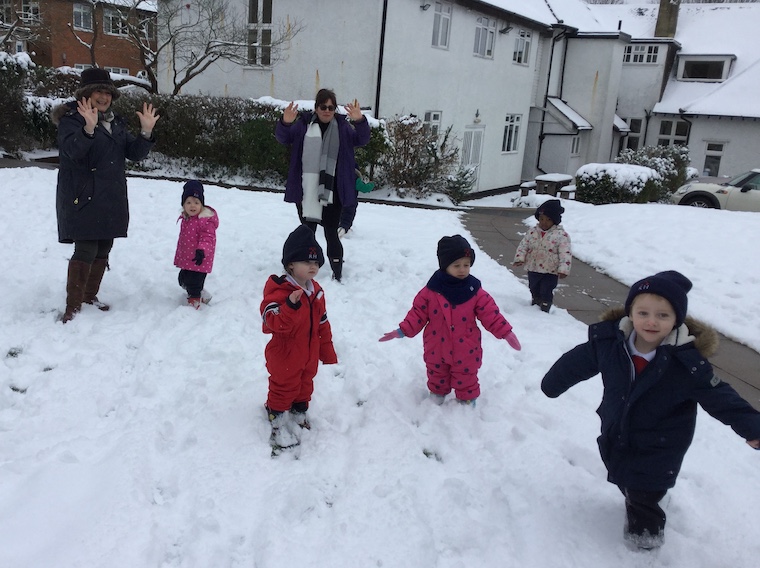 The children were very excited when they arrived at school on Monday as there was so much snow! They had lots of fun exploring the snow, observing all the different footprints and patterns. We even found bird footprints around our nature pond, which is great as it shows they are using this area.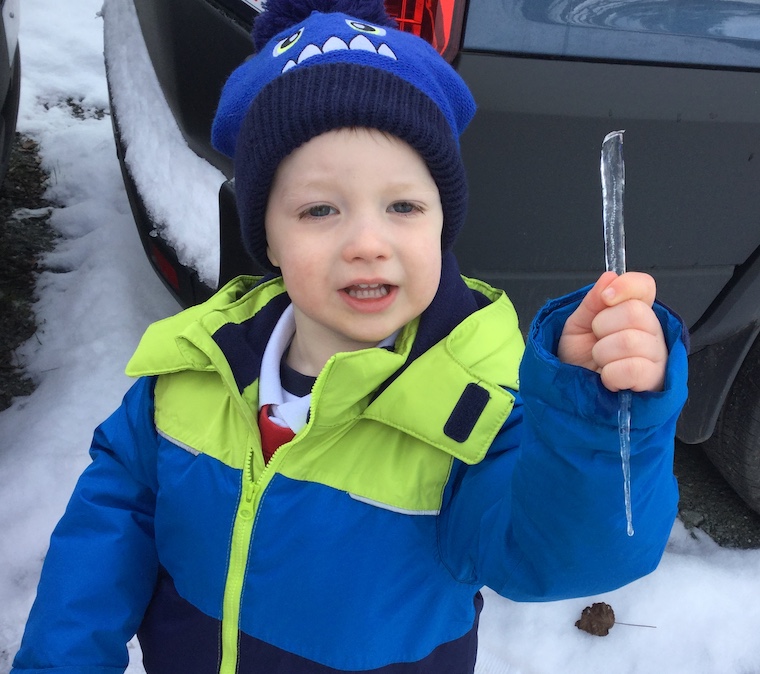 During our snowy walk around the school grounds, we found some beautiful icicles. This promoted lots of conversation from our Robins who used some fantastic describing words. We spoke about these words and added them to our Words of the Week board.
The Robins had a little experience of Chinese New Year when they tasted yummy eggy rice. Afterwards we watched a video with the 12 zodiac animals. Continuing this theme, the children enjoyed adding chocolate coins to their red celebration envelopes, which is thought to bring good luck.
Our Robins enjoyed making Valentine's cards for someone special. They used big heart-shaped serviettes and tiny shiny hearts to add extra sparkle. The children found lots of tiny hearts during their play which had been sprinkled in the rice sensory tray and the mark-making flour tray.
We had another treat on Thursday with pancakes. The Robins chose between lemon, honey or jam toppings.
Our children have so much fun with numbers and enjoyed finding cheeky number 4 during our carpet time activities. The children remembered to say the magic word 'abracadabra' and the spots appeared on the other side.
We had a new addition this week - a chatterbox. This promoted lots of communication and language as the children described what was inside the box. The Robins were able to identify that it was a heart pot and carefully passed it around, taking turns.
We finished the week with a lovely walk through the woods and enjoyed a yummy hot chocolate and story in the Outdoor Classroom. Don't forget to click on the link to watch our Pre-Prep Coffee Morning which is all about outdoor learning.