Awe and wonder
25 Feb 2021
There were gasps of delight when Transition carried out their first scientific experiment this week.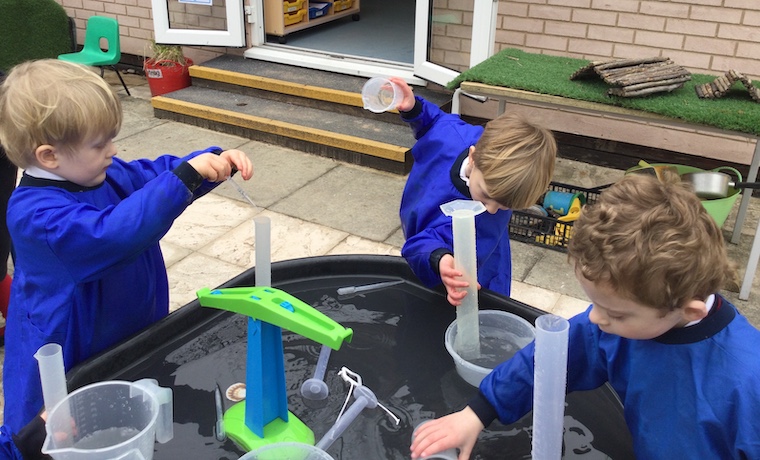 With falling trade on Transition's High Street during half term, our shop has made way for a new Science Centre in the classroom. This has lots of items for the children to explore and handle to promote curiosity. Science and the world around us will be our main focus over the next few weeks.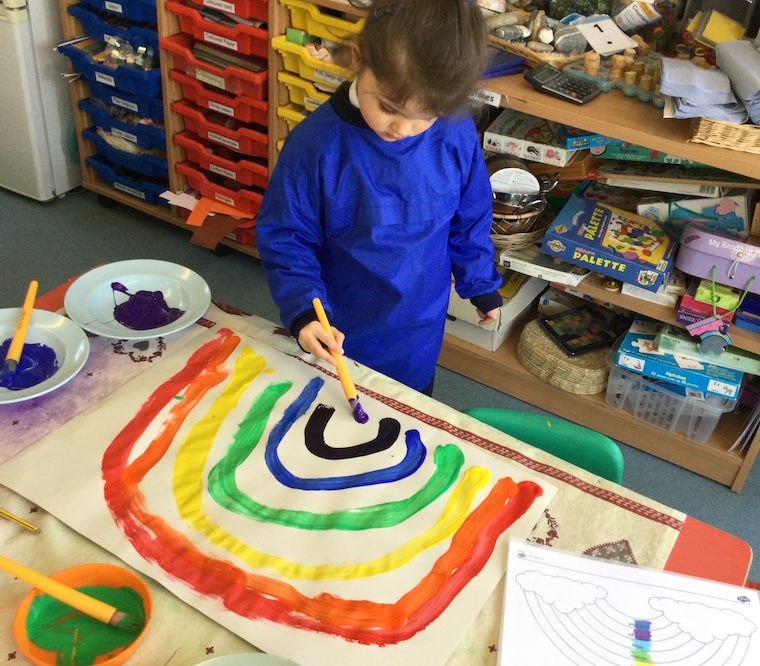 As a result, the children have been exploring magnets, torches and equipment at the water tray, such as pipettes, beakers and measuring cylinders.
With glorious weather for our return to school, we have been talking a lot about the change in weather from snow to sunshine. The children are now very proficient at predicting when the sun might come out, in order to change the symbol on our daily weather chart!
Rainbows have been neatly coloured with felt-tipped pens and we have painted large rainbows too, using careful strokes with big arm movements. The children have learned that the shape of the rainbow is called an arc. The resulting rainbows are looking resplendent, hanging in the corner of the classroom.
A big highlight of our week was when we carried out our first experiment......just like real scientists! The children added food colouring to milk, using a pipette and they then dipped a cotton bud soaked in washing up liquid into the milk. There were gasps of delight and amazement as the children observed the colour move quite dramatically. The next morning, one of the children was so proud to report that he told the man in the Post Office all about it!
There has been a lot of buzzing in the classroom too this week, as we have been focusing on the zzzzz sound. The children have learned a new rhyme about a beehive and we have read the stories of Zagazoo and Zog and the Flying Doctors to reinforce the sound. We had lovely ideas such as zero, zebra, Zachary, zoo, zip and zigzag during our class brainstorming session, so everyone was on form after the half term break!
Have a restful weekend everyone, with hopefully more sunshine, after a lovely first week back. Zzzzzzzz!