One more week to go!
25 Feb 2021
Form 6 are counting down the days until everyone is back in school

It has been a week of relief and excitement in Form 6 and we are now counting down the days until we have everybody back in school. One more week to go!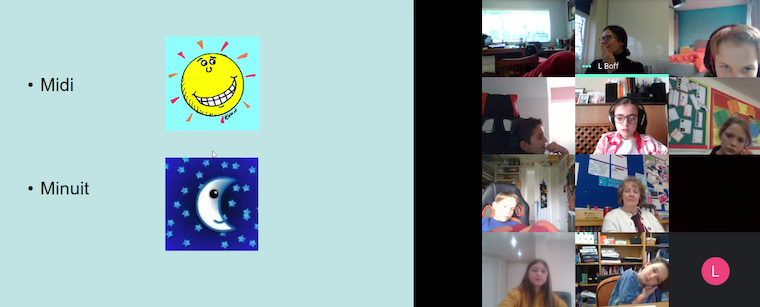 In English this week, the children have been studying the poem A Poison Tree, by William Blake which starts:
I was angry with my friend;
I told my wrath, my wrath did end.
I was angry with my foe:
I told it not, my wrath did grow.
They have been talking about the language William Blake used in the poem and then translated each stanza to help them understand what William Blake meant by using certain words or metaphors. They also made links to the Biblical story of Adam and Eve, as well as to Snow White.
In Maths, the children revisited 3D shapes and have been identifying the number of vertices, edges and faces. They investigated if there was any connection between the number of faces, edges and vertices of the shapes and found out that faces + vertices = edges + 2, or faces + vertices - 2 = the number of edges. Well done, Form 6!
In French, the class had a great session on telling the time.