Acts of kindness are never wasted
25 Feb 2021
The Robins have been thinking about lots of ways to be kind to family, friends and wildlife.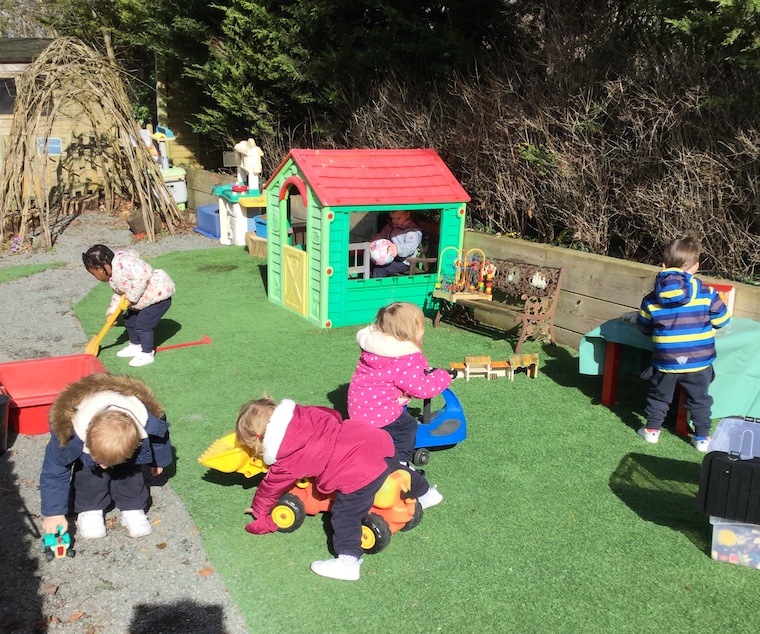 Our topic this week was kindness and our Robins have been very thoughtful and kind to their friends. We watched a video about a little dog who was friends with a fish. He helped him to reach the top of a waterfall by moving lots of stones. The Robins were able to make connections and understand the dog was helping his friend. Our Robins have been very helpful this week and they have helped each other. This ranged from helping their friends undo their coat zips to filling up their friend's car with petrol as it had broken down.
I found this lovely quote in Aesop's Fables: 'No act of kindness, no matter how small, is ever wasted'. We spoke about this during carpet time and the Robins thought of lots of ways to be kind to our family and friends and also the wildlife.
During our walks around the school grounds we have found many signs of spring. The beautiful daffodils and crocuses were out enjoying the spring sun. It was our turn to host assembly on Wednesday so we showed all our Pre-Prep friends the lovely flowers we made using foam shapes and stickers. We then read the story, Brown Bear, Brown Bear and shook our musical instruments which was great fun. It was lovely to see our Robins standing at the front and feeling confident.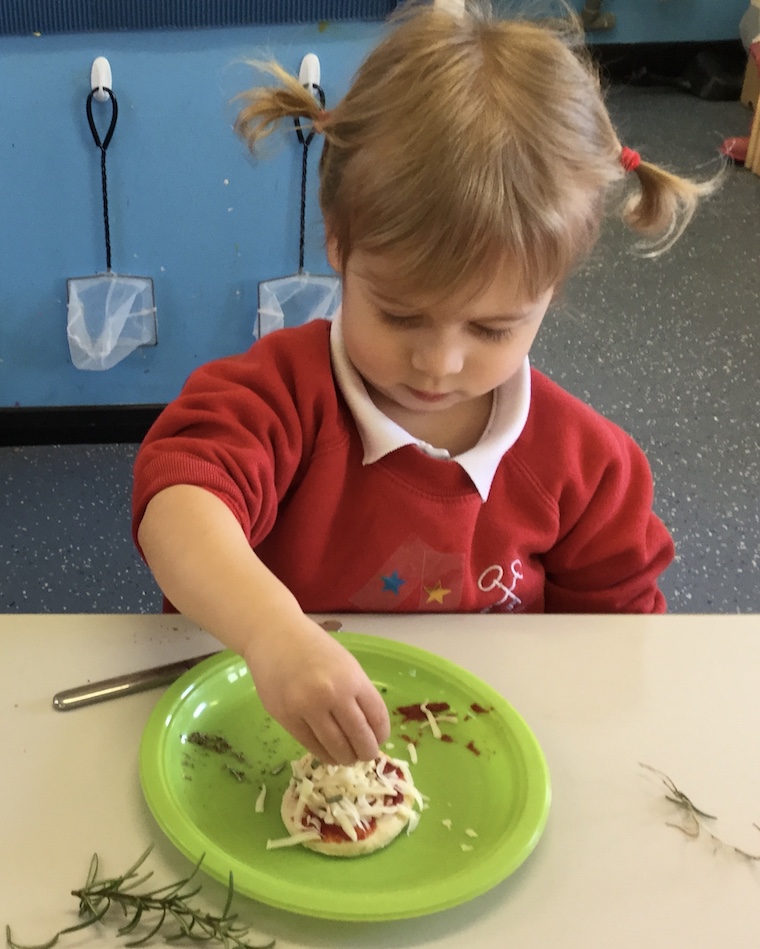 The Robins enjoyed discussing our Talk for Learning board, looking at the different pictures. This is a fantastic tool for modelling language for our little ones. The children were able to identify their favourite things and some Robins were able to count the butterflies, which was amazing.
We thoroughly enjoyed our PE sessions and it was great to see how well the children understood instructions. They were able to tidy away and sort the resources into the correct piles.
We made yummy pizzas this week as some of our Robins have been interested in shapes. They very carefully used their knives to spread tomato puree on their dough and then sprinkled cheese and herbs on top. We also picked some rosemary from our garden to make our pizzas extra tasty. We hope you enjoyed the extra rosemary we sent home for you to use in your cooking.