What a wonderful week!
05 Mar 2021
Guess what the focus sound has been in Transition this week.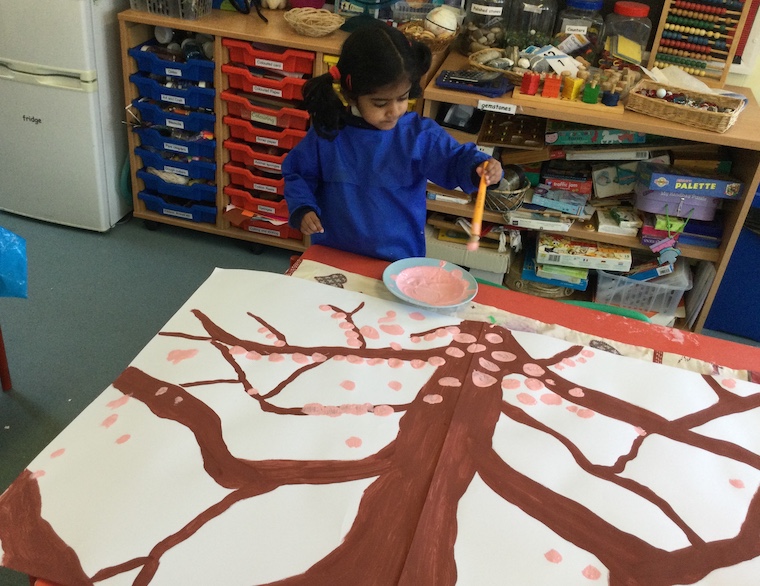 With Monday being the first of March, we started the week with exclamations of 'white rabbits, white rabbits'!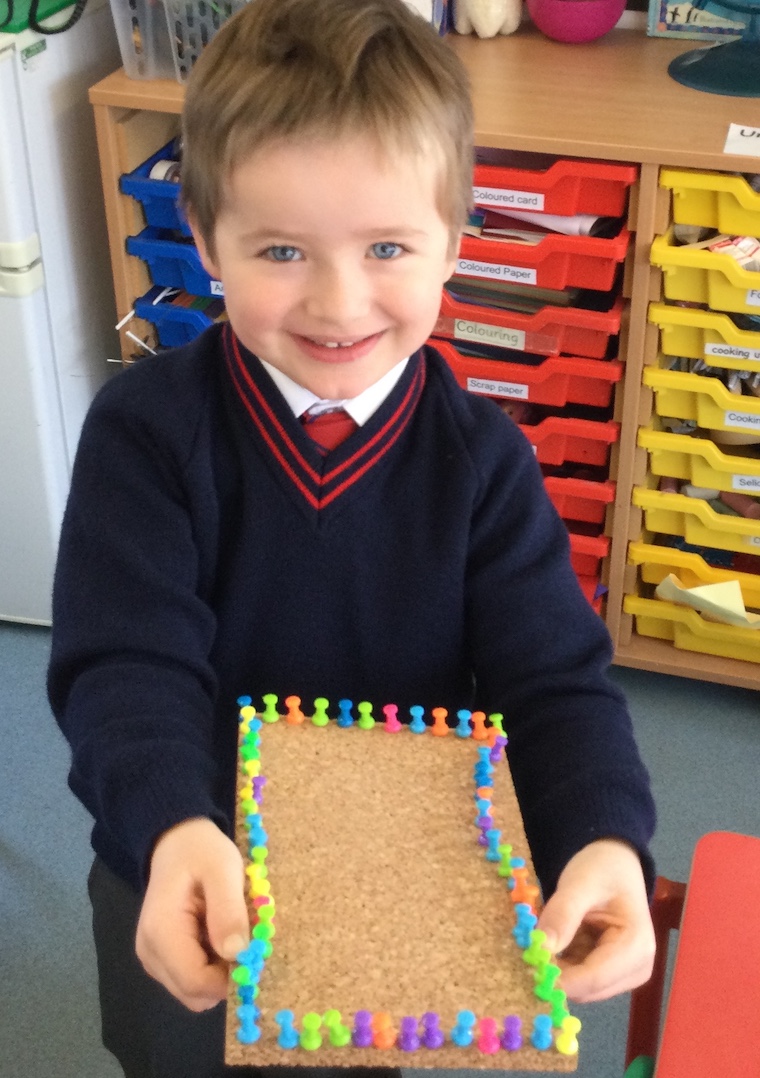 Excitement was most certainly mounting for World Book Day. What an amazing assortment of book characters we had....from Paddington Bear to Not a Box and just about everything in between. Our policeman and Superheroes kept everyone safe, while Mr Bump kept bumping into things and the Tiger who came to tea ate everyone's snacks and drank the tea from the teapot in our play kitchen!
In anticipation of World Book Day, the children decorated beautiful bookmarks to use at home and they have leaned how we use them to mark our place in a book too.
Our budding scientists have all made an amazing 'Flitter jar', which they have filled with coloured water and sparkles. We found that when we shone a torch in front of the jar, we could see the shadows of the 'flitter' on the whiteboard! You will be able to try this at home with a piece of white paper.
We also performed another experiment, 'moving' coloured drops of water on greaseproof paper into their corresponding colour pot, using nothing other than a cocktail stick.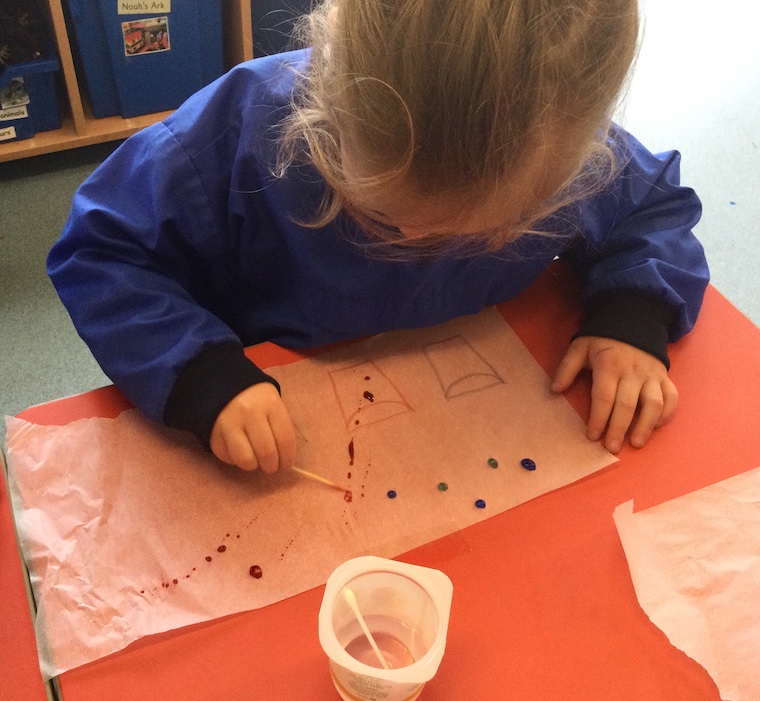 Finger Gym has involved the children putting pushpins into the cork boards and then going on to stretch rubber bands around the pins.
This week's focus letter sound is 'w' and our brainstorming session quickly proved there are lots of words that start with this sound! Winnie the Witch, with her helpful cat, Wilbur, highlighted this too.
Our 'counting hands' have been in play this week and they have helped the children see how helpful our real hands are for counting up to ten.
With Spring just around the corner, we have also been working on a piece of collaborative art. Inspired by Damien Hirst's cherry blossom paintings, everyone in Transition has helped to create our own version, which we have decided we like best. Who knows - you might see it hanging in the Tate Gallery one day!