Monster recycling efforts!
11 Mar 2021
It has been amazing to have all the class back together again as a happy family!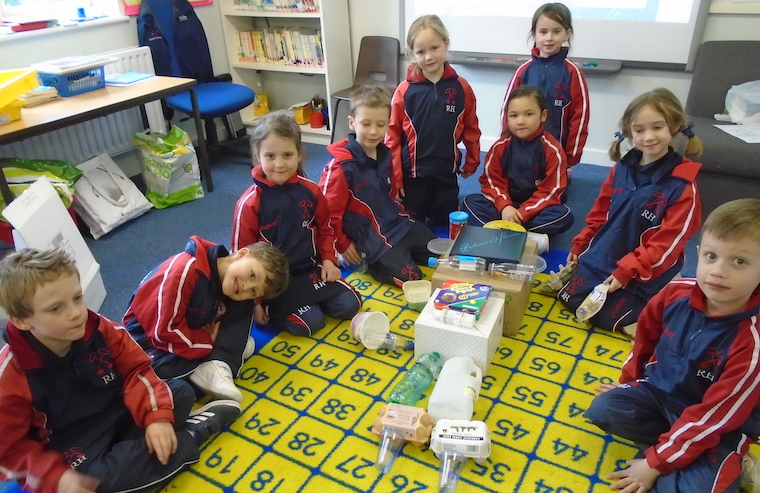 The children have all been so excited to be back learning again in school. It is just wonderful!
It has been Science Week, with the focus on Reduce, Recycle and Reuse. The children have been writing a letter to Greenpeace to ask questions about the environment and provide ideas and suggestions to the organisation. They made some great plastic monsters in groups after discussing how to reuse plastic. Form 2 also designed Google slides about sea creatures and plastic. They have been brainstorming different ways that they could help save animals in the ocean.
In Maths, the children have been working hard on adding multiples of 10 to a two digit number. They have enjoyed playing games on the interactive board using a 100 square.
The class enjoyed taking part in our Russell House living rainbow. You can watch the video here.
Well done, Form 2! A great, busy, fun-packed week!