Our story machines
11 Mar 2021
Wow what a week of story telling, when the Nursery listened to the The Story Machine!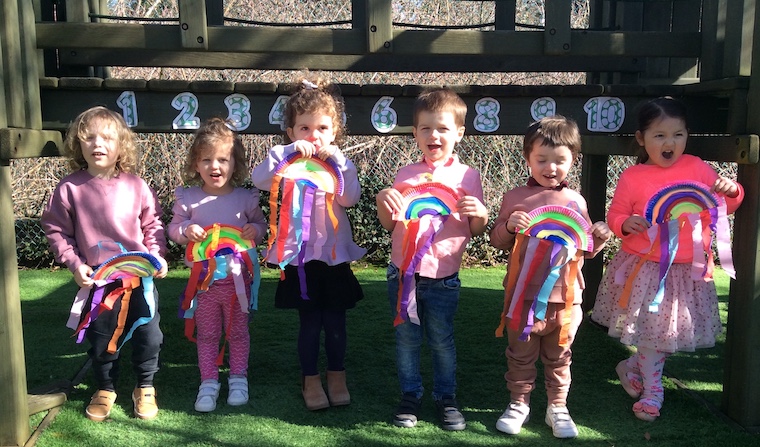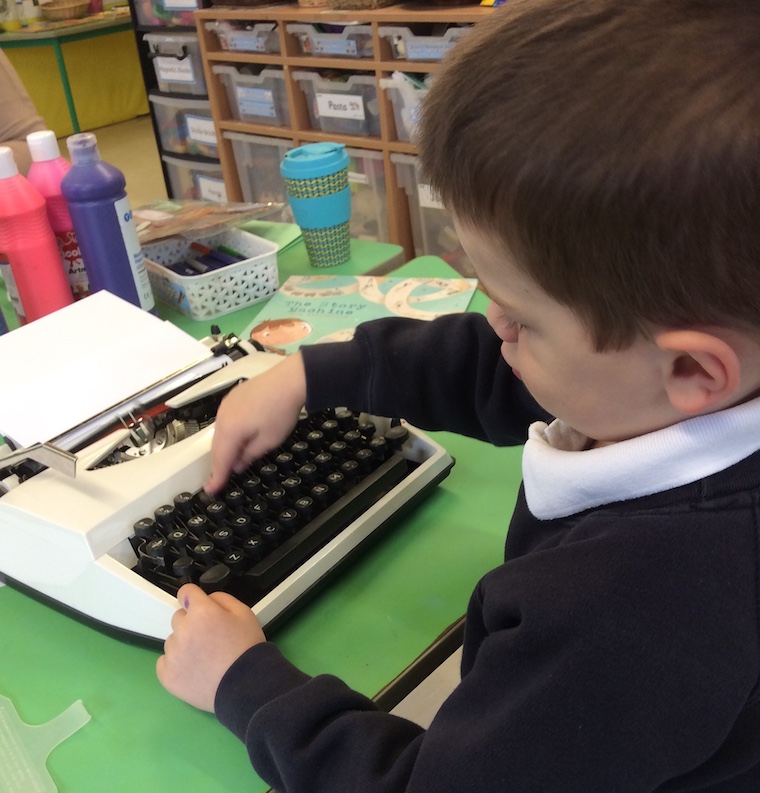 The children loved exploring the typewriter, just like Elliott from the story. The keys were a little tricky to push down to make the letters and numbers appear on the paper and they loved listening for the 'ting' when it was time to move the paper down!
They then used the computer keyboard to type letters and numbers, looking at the screen to see what they had written - their work was then printed out on the printer so there was lots of exploring technology this week.
The children have been doing lots of other mark making for stories using a wide range of media including pastels, chalks and ink for printing. An amazing story was made on the long roll of paper. Each child explained what their story was about - from rainbows, a rolling machine and the Hulk smash!
We enjoyed our rainbow day on Tuesday making our very own colourful rainbows as well as looking at the food rainbow and having a socially distanced rainbow drone session with everyone! You can watch the video here.
We have celebrated Science Week by making biscuit structures using biscuits and melted chocolate - very sticky - and some wobbly buildings too! The children looked at the letters on the milk bottle tops, which they sequenced to make their names. We tried to make waxy pictures using crayons. However, despite using a hairdryer for what seemed like hours, we were unable to melt the wax!
Finally and very importantly the children have enjoyed making some secrets for all you lovely mummies - we wish you a very happy Mother's Day, enjoying a good rest and lots of cuddles too!