Hang on - I have a call for you
18 Mar 2021
Form 2 made string telephones to investigate how sound travels.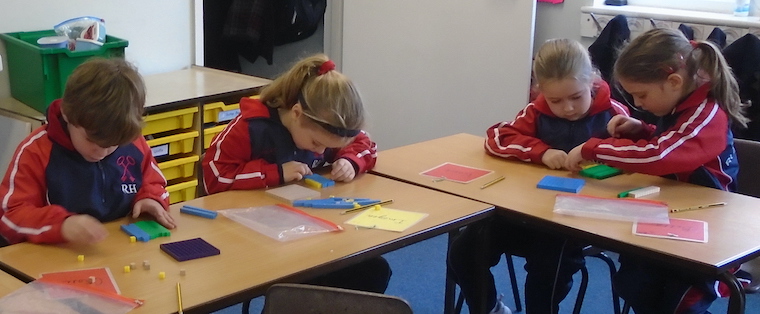 This week the children have been learning about fables. They enjoyed acting out the story of the hare and the tortoise and used creativity to add personal touches. The children drew story maps to help them to write the story using many different adjectives.
During Maths, Form 2 have been using place value cards and the dienes to make two and three digit numbers. They have enjoyed many games on the interactive board and are trying very hard to beat their top score on Hit the Button.
In Science, the children experimented with string while investigating their string telephones. They found that if the string was taut, they could hear their partner very clearly. They enjoyed watching an experiment showing ripples in a bowl of water to demonstrate sound waves.
Form 2 have been learning about the Hindu creation story in Humanities and loved completing a quiz with their partner. Form 2 are amazing at recording and remembering all the facts. Well done - great listening!