Lights, Camera, Action! ​​​​​​​
18 Mar 2021
Troy Story is coming to a YouTube channel near you!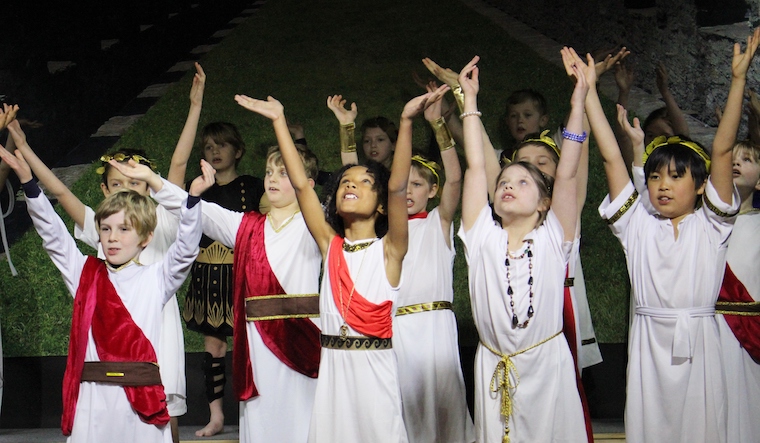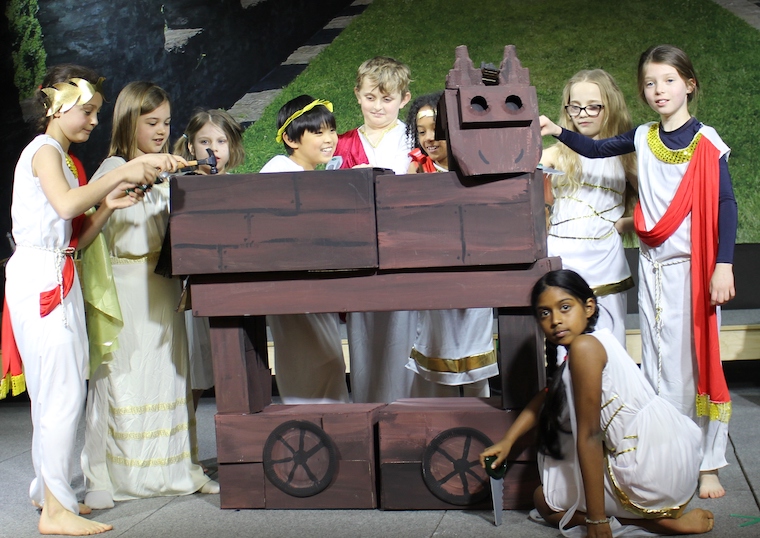 This Friday 19th March, the official premiere of Form 5's Troy Story will be released on Mr McCarthy's youtube channel at 6:30pm.
The children have worked incredibly hard and their rehearsals culminated this week in the filming of the show. So please, grab some popcorn, sit back and enjoy the performance. A huge thank you must go to: Mrs Reay, director extraordinaire, who has worked tirelessly throughout to make it such a huge success; to Mrs Bannister, who has got the children singing so wonderfully; and to our light technician, Mr Skinner, and cameraman Mr McCarthy. Finally, thank you to all of the adults at home who have organised costumes and helped their children learn lines.
The pictures here provide a taster of what's in store. More will follow on our website gallery after the show!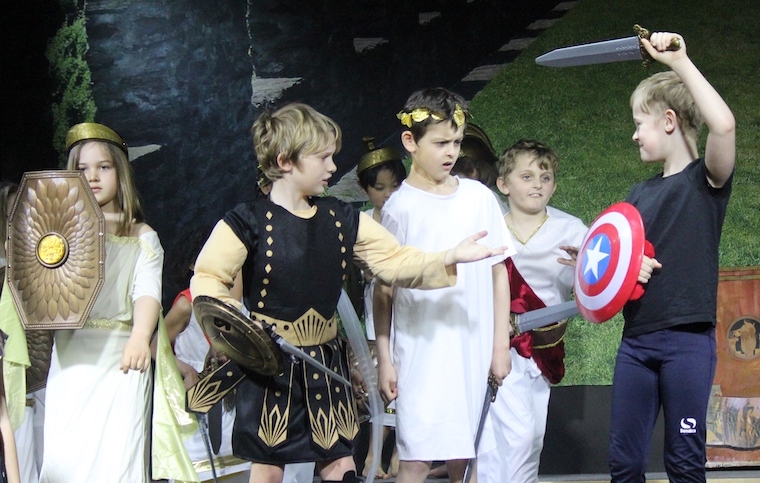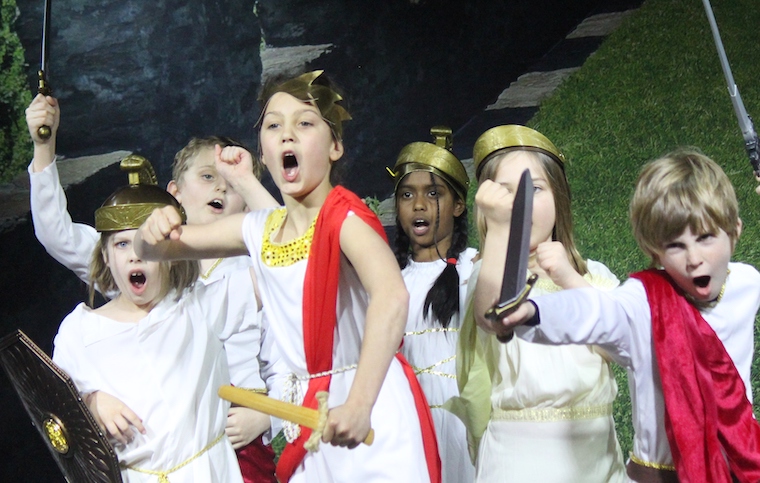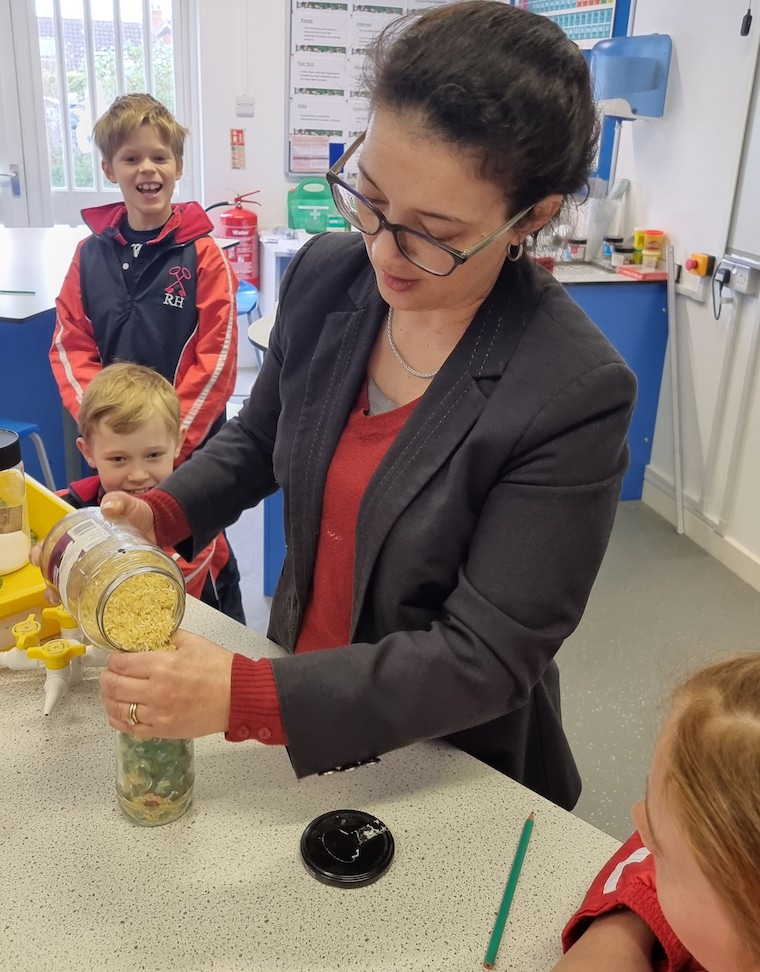 In other news, Form 5 was deliberating LIFE this week with Mrs Carn and what it takes to make a FULL LIFE! Into the empty Life Jar, Mrs Carn added marbles to represent time at work or school. All agreed that the jar was full, but somehow they managed to add rice. This represented our chores - yup, definitely full now. But no! Sand was added to the jar and it fitted in between all the grains of rice - representing time with family.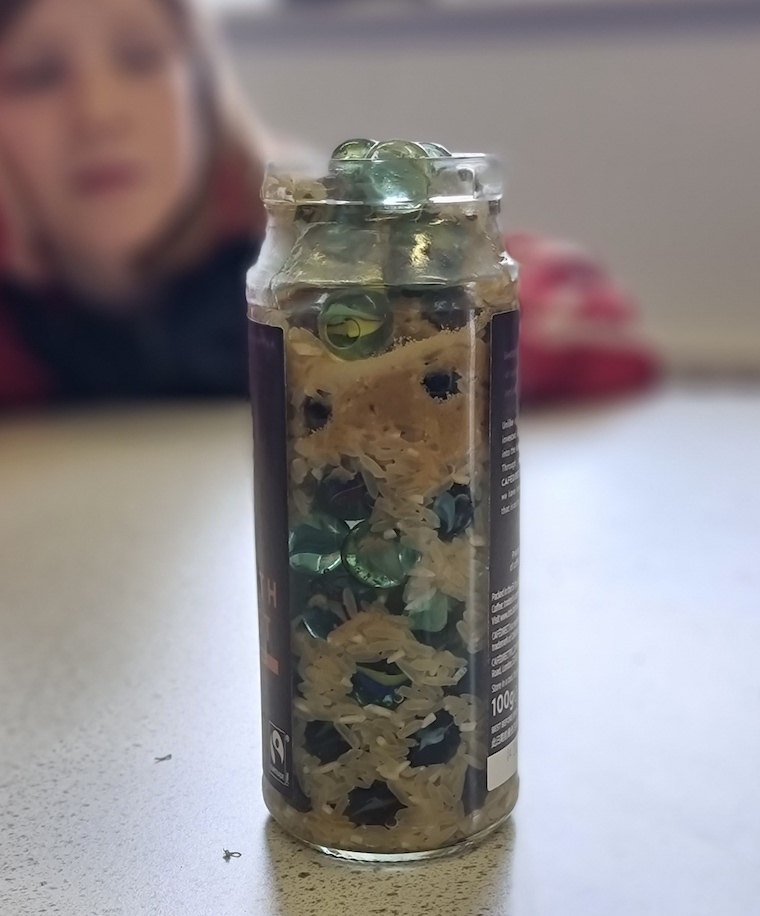 Surely now the Jar of Life was FULL? Salt was sprinkled on top - we need a little spice in our lives and some fun times too. Now the jar was full? Not so! The last thing to be added was a cup a water, representing a drink with a friend - it is important to make time for friends.
All Form 5 had to do then was to tidy up for Mrs Carn. She just need the jars emptied and all the contents separated back to their original containers. Luckily, Form 5 have been learning all about separating mixtures and although some rice and sand and salt and water ended up on the table and floor and hands ... they did manage to separate out all of the components of the Jar of Life and tidy up. Well done Form 5!