Signs of spring
18 Mar 2021
Transition's Garden Centre is now open for business and doing brisk trade!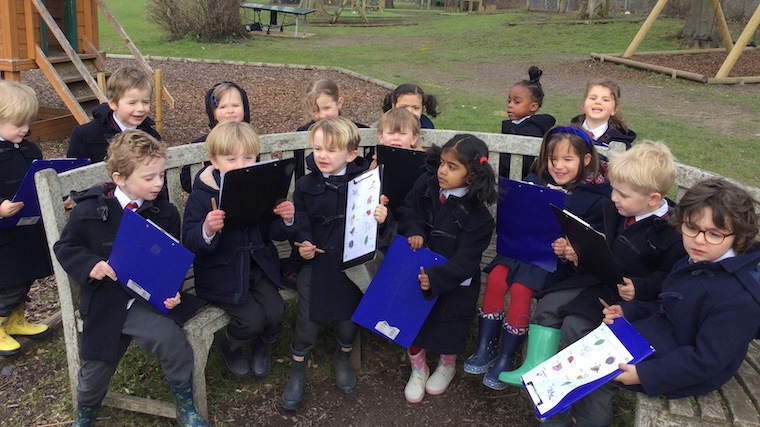 With our sparkly, blue, winter hats now safely at home, we have turned our attention towards the arrival of spring in Transition this week.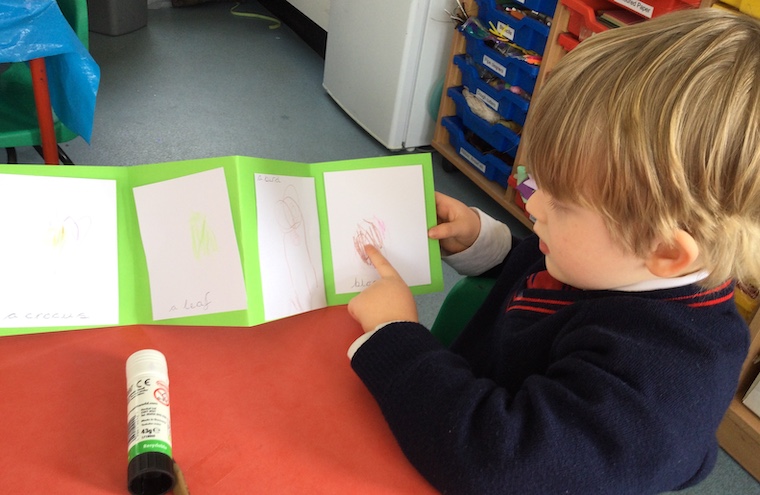 We took advantage of the spring-like weather first thing on Monday morning to take a leisurely stroll around our lovely school grounds, looking for signs of spring. The children used their clipboards and delighted in finding buds, blossom, new leaves and the like. Although we didn't actually see any new lambs - which were included on our checklist - we did spot some sheep in the field, so we decided that was close enough!
We returned to class and I tasked the children with drawing small pictures of four items that we thought would be signs of spring. Each was then stuck with care into a little book. I was so impressed at the level of focus, control and detail in the children's drawings as they remembered items from our walk.
The children have neatly coloured in bluebell and daffodil pictures during the week, while Finger Gym has seen the children decorating our Easter tree.
Our class Garden Centre is now open for business and staff are bracing themselves for a bumper Easter weekend of sales, judging by the footfall this week! Flowers have been assembled into beautiful bouquets and plant pots hastily gathered for seed sowing. Imagine my delight when I arrived in the classroom on Tuesday morning to see that a pretty little pot of flowers had been placed on my desk by the children!
We have also planted recycled pots with cress seeds and are looking forward to seeing whose seeds sprout first. Hopefully they will be ready to bring home for egg and cress sandwiches over the Easter holidays.
This week's letter sound is 'y'. We had a super selection of ideas, which included yellow, yes, yacht, yoghurt, yo-yo, yesterday, yolk, yak and... after another busy week in Transition... yawn!
Have a happy weekend everyone!