Let it grow
18 Mar 2021
Our topics this week in Robins were St Patrick's Day and Planting.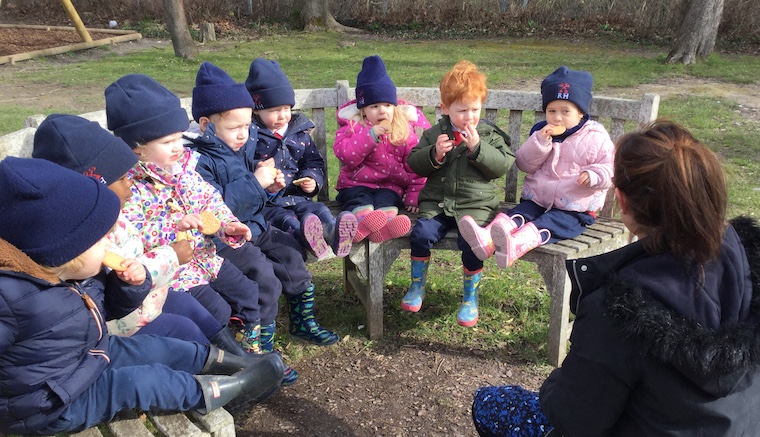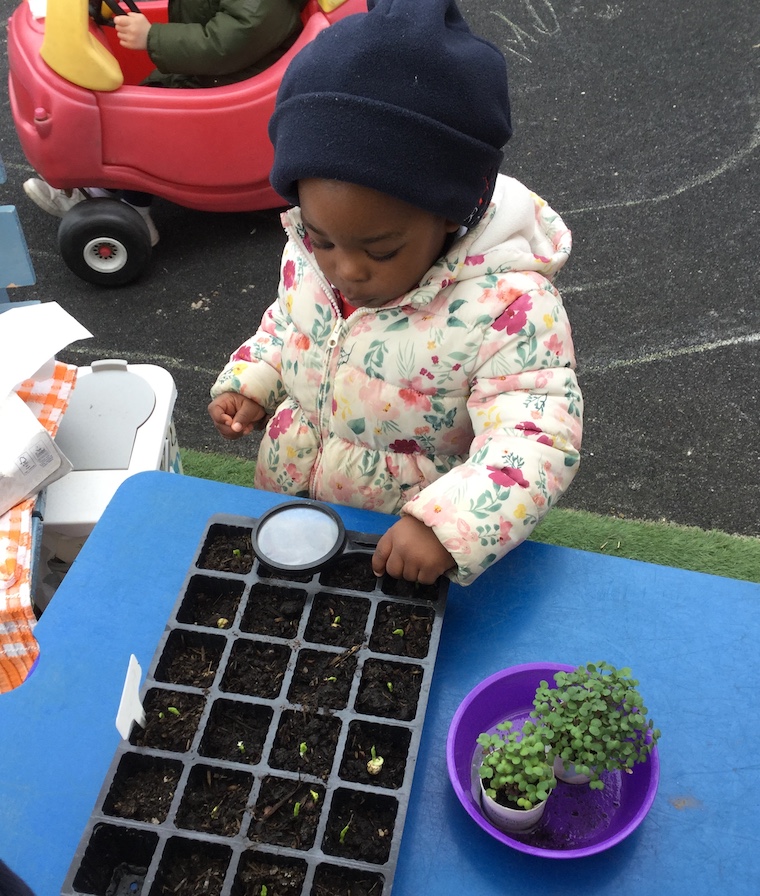 The Robins were super impressed with their Evil Peas when they returned to school on Monday as lots of tiny shoots were starting to appear. The children have enjoyed using their magnifying glasses to observe the changes over the course of the week.
We are now looking forward to transferring our peas to our new planter next week. I am sure the children will find it very satisfying to grow and use the vegetables in our weekly cooking activities.
Our mustard seeds are also doing very well and have grown so much. There were lots of fantastic describing words during our carpet time activities when the children passed around our mustard pots. We continued with our planting theme by planting lettuce seeds, so we are keeping our fingers crossed that we may see some changes with these on Monday.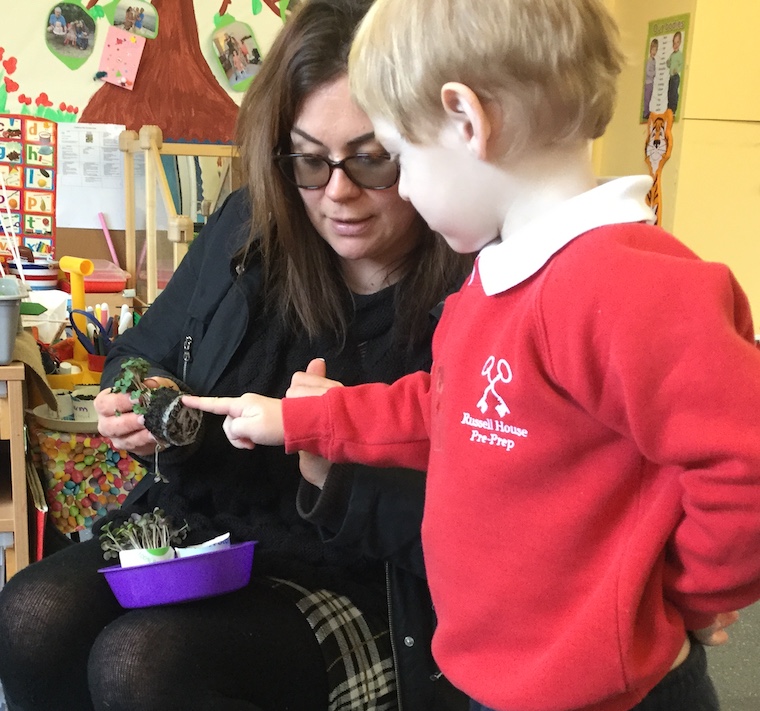 Continuing with our kindness theme, the Robins refilled our bird feeders and watered our plants. Mr Phil made us a surprise this week... a bird table. We are hoping for lots of visitors and will keep a record of which birds use our new table.
The children have enjoyed spending time outside and we had a yummy hot chocolate and biscuit in the lovely spring sunshine. We explored the school grounds looking for more signs of spring and the Robins found many daffodils and daisies. It is so wonderful to see how much our children are benefiting from nature. They are becoming great explorers and fantastic nature detectives.
Continuing with our topic, the Robins decorated fairy cakes using St Patrick Day colours. We added orange food colouring to our cake mixture and then used a variety of green and white toppings. The children were very proud of their culinary creations.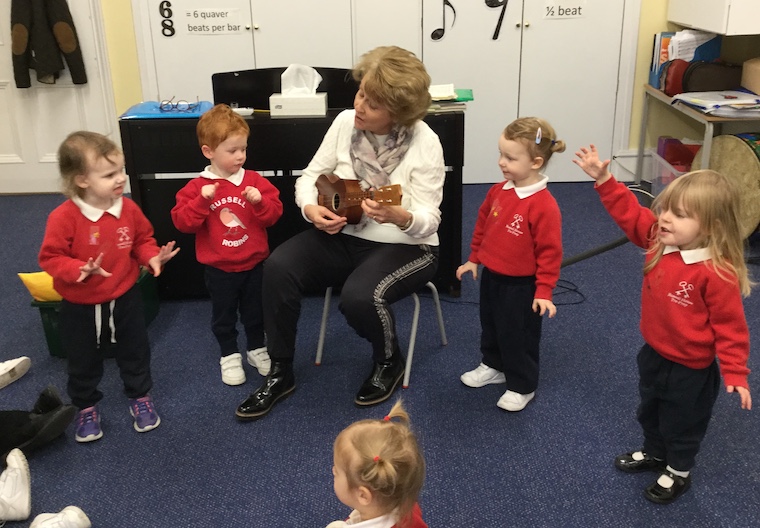 It is lovely to see how much our Robins enjoy their music sessions with Mrs Bannister. They follow Mrs Bannister's lead and copy the actions.
Our Robins are very interested in numbers at the moment, so we extended their interests with the number snake and hopscotch. We took some beanbags on our walk and the children had so much fun throwing them on the numbers. Who knew numbers could be so much fun! The children have also helped us to find cheeky number 4 after counting our visual timetable pictures.
We finished the week wiggling and jiggling to our scrimbling activity. The children made a variety of marks to music and they very carefully peeled stickers to add more colour to their pictures.