A busy week in Robins
22 Apr 2021
Our topics in Robins this week were Settling In, Earth Day and St George's Day.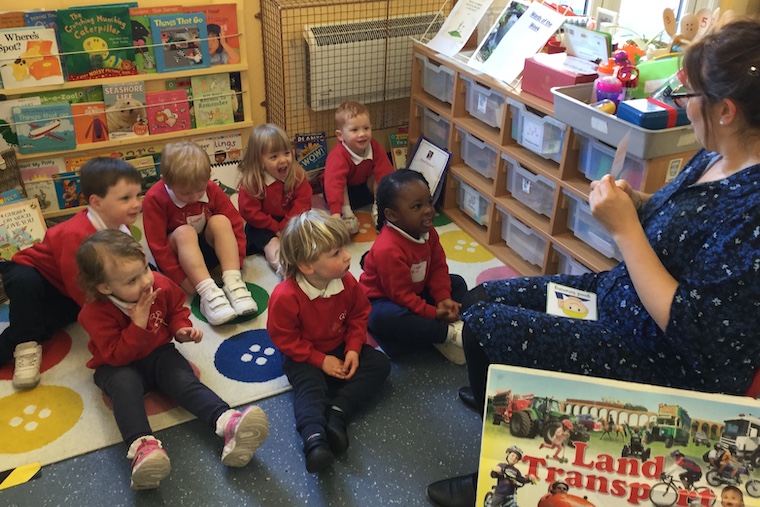 Firstly, it was lovely to welcome our new Robins who have certainly had a very busy week.
At this age it is important for children to follow a routine as it can support them in understanding our daily structure. The Robins were able to identify some of the pictures on our visual cards and took turns to attach them on our visual timetable. We read a story about starting school and explained that our mummies or daddies always come back to pick us up.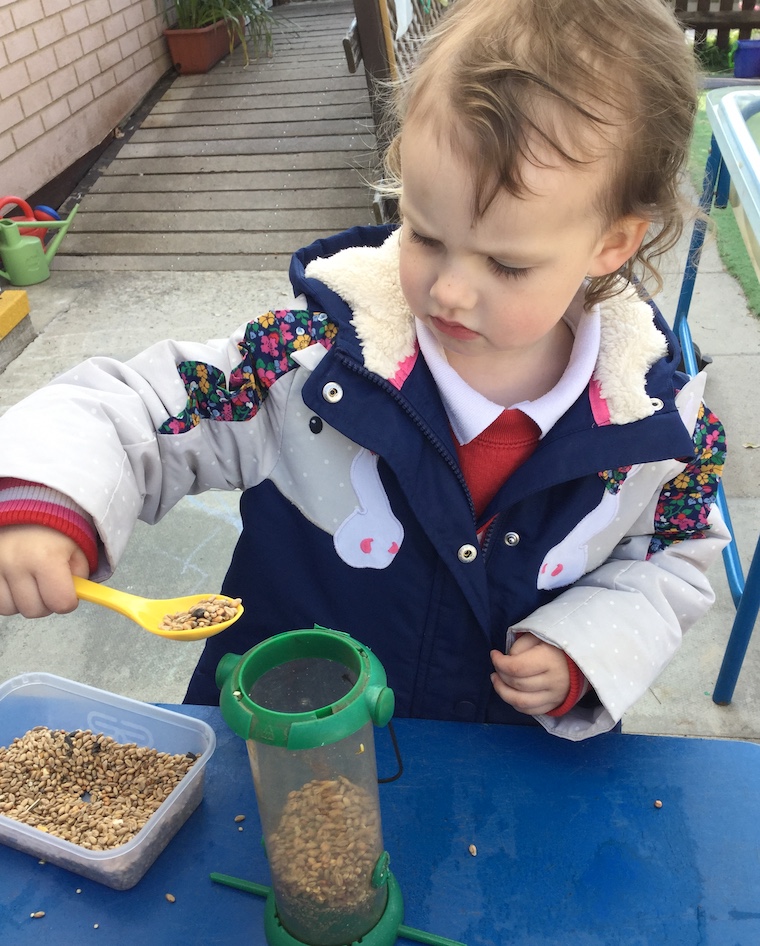 As part of Earth Day we spoke about reusing plastic, so we made bird feeders for our feathery friends. We hope you enjoy watching the birds in your gardens as much as we do in ours. The birds must have been very hungry over the Easter break as the bird seed had disappeared. The Robins enjoyed refilling our feeders and were able to take turns. It appears that squirrels also like our feeders as we noticed a cheeky squirrel nibbling away at the seed when we were enjoying our snack.
Mr Phil and Mr Luke have been very busy looking after our new growing patch. The peas have certainly grown a lot, and it was a nice surprise to see the changes. We had a lovely visit to The Farm to see the chickens. They were very noisy and even said "Hello" to us.
On the way back from our walk, we sang Old MacDonald. I wonder if you can guess what he had on his farm... cluck, cluck.
We have been very lucky with the weather this week as it's been super sunny. The Robins have enjoyed exploring the front garden, zooming around on the ride-on cars, following the chalk road. The children made some lovely pasta pies at our sensory tray and busily filled and emptied different-sized containers. One Robin was able to sort different types of pasta, which was great! The rice sensory tray was also very popular as the children reused milk carton lids in their play. They were able to transfer rice from one container to another.
To celebrate St George's Day on Friday, the Robins decorate biscuits. They very carefully used the back of their spoons to spread icing and then added some yummy strawberry laces for the flag.