A super smiley week
22 Apr 2021
Guess what has been Transition's focus letter this week!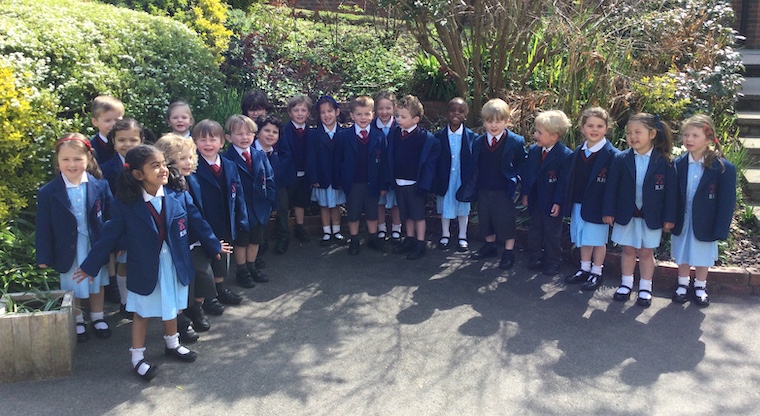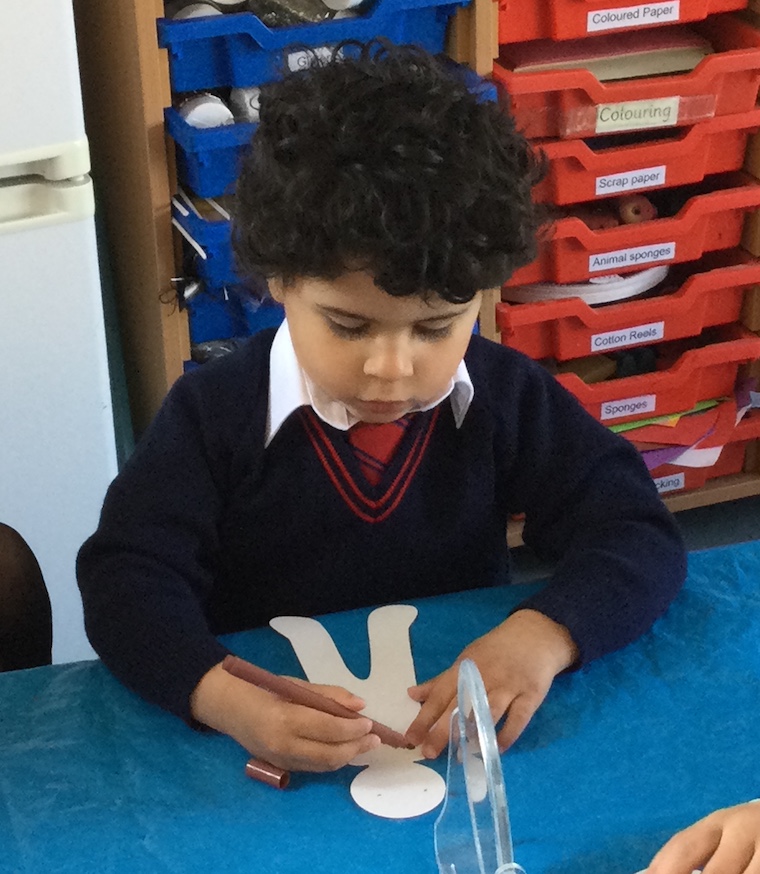 What a super, sunny and smiley start to the Summer Term we have enjoyed in Transition this week!
Helped by our older children, we have welcomed in all of our new friends to the class and they have each made a great start. Already, they are so confident! They have learned so many new routines and slotted into the class so seamlessly, that It is as though they have always been with us! It was lovely to welcome everyone 'officially' in Pre-Prep Assembly too.
The class has spent the week exploring the environment and resources, re-acquainting themselves with old friends and making new ones, with lots of learning and fun in between.
Our new children have all coloured in an outline of themselves which they now post into the postbox each morning for self-registration. The whole class has made a small self-portrait to form part of our class jigsaw puzzle, which of course also includes the teachers! We have talked about how we all fit together to make our class.

Finger Gym has involved using the tongs to pick up the glass butterflies and balance them on the golf tees.
With our focus letter this week being 's', we have been brainstorming ideas of words starting with the 'sss' sound and to help us differentiate the sound, we have had a great deal of hissing in class! Snakes have been made and decorated, which are now hanging in our windows, although I am relieved to report that none of them look scary! We have learned a rhyme about a slippery, slithery snake too, who slides through the grasses, making them shake!
A great week everyone! Be warned, parents, for some sleepy children this week-end!