Seeds and symmetry
29 Apr 2021
Transition have enjoyed a lovely week, making the most of the spring sunshine to be outside.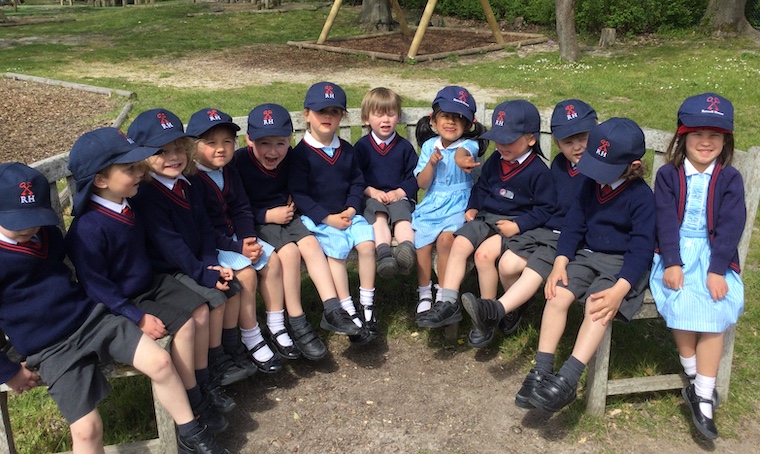 Our week has been jam-packed with springtime activities! Everyone has decorated a tree outline with spring blossom, using an unusual art technique of printing with bubble wrap and then adding the finer details using cotton buds as paintbrushes.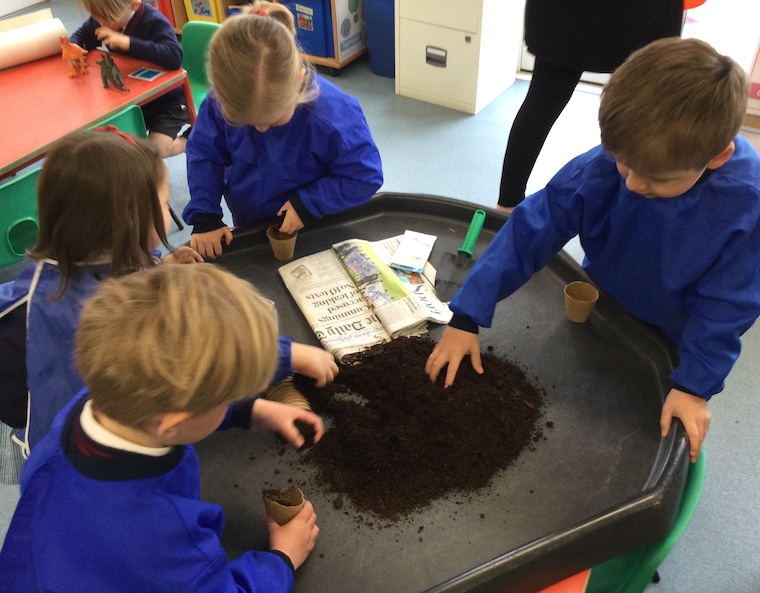 After enjoying the story of The Tiny Seed, we have all sown a sunflower seed, with much discussion of what seeds need in order to grow. We are now eagerly nurturing our pots and waiting to see whose seedling appears first. This activity inspired one of our children to independently draw a sunflower on the transparent easel.
In excited anticipation of our caterpillars arriving, we have decorated butterflies outside in the sunshine and these now adorn our class blossom tree. Having learnt that butterflies have symmetrical patterns on their wings, our Finger Gym activity has involved peeling coloured dots and placing them in matching patterns on butterfly outlines.
Spring counting and spring pictures have been completed and some children enjoyed a super, sunny, afternoon walk to the Paddock and field, where we were truly blessed to see newborn lambs and welcome the new Russell House chickens, down on the Farm.
This week's focus letter sound is 'a', so we have all had lots of 'ants on our arms, causing us alarm'. Our brainstorming session added lots of astounding ideas, such as Africa, astronaut, allosaurus and anteater to name but a few. Our Ants Go Marching One by One song has further helped reinforce this sound.
Have an amazing Bank Holiday weekend everyone and let's hope that the sun shines!