A present from George
05 May 2021
George the giant has been back and left Form 2 with beans to plant.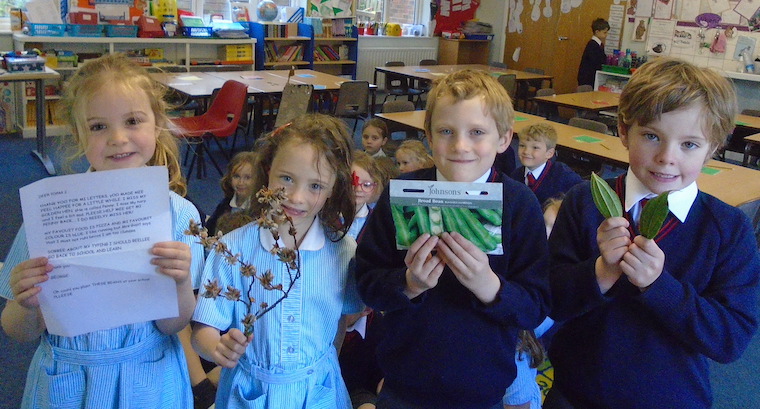 The giant George has been to visit the classroom again. This time he left a typed letter and some beans to plant.
His visit was timed to perfection because last week the children wrote how to plant a bean using time connectives. The children also found part of the beanstalk in the classroom. Oh my goodness - what excitement!
The children performed a brilliant assembly to the Early Years called Special. They all spoke loudly and clearly and finished with a song called It's good to be me. Well done, Form 2!
In Maths, the children have been working on subtracting multiples of 10 and are learning how to subtract using columns. It is challenging work, but the children have persevered. In Humanities, the focus has been on religious books and the children have been fascinated to see what a range of books there are in all sorts of sizes and languages.