Terrific Transition
05 May 2021
You won't believe what has just opened in Transition!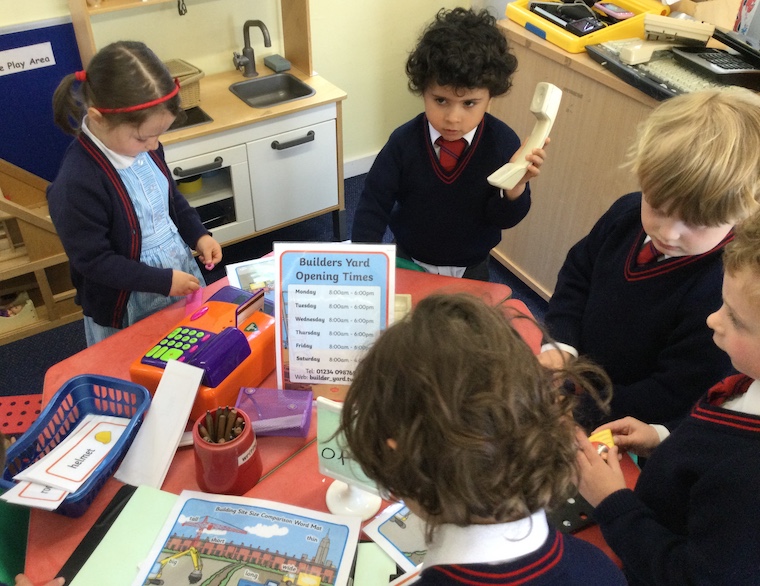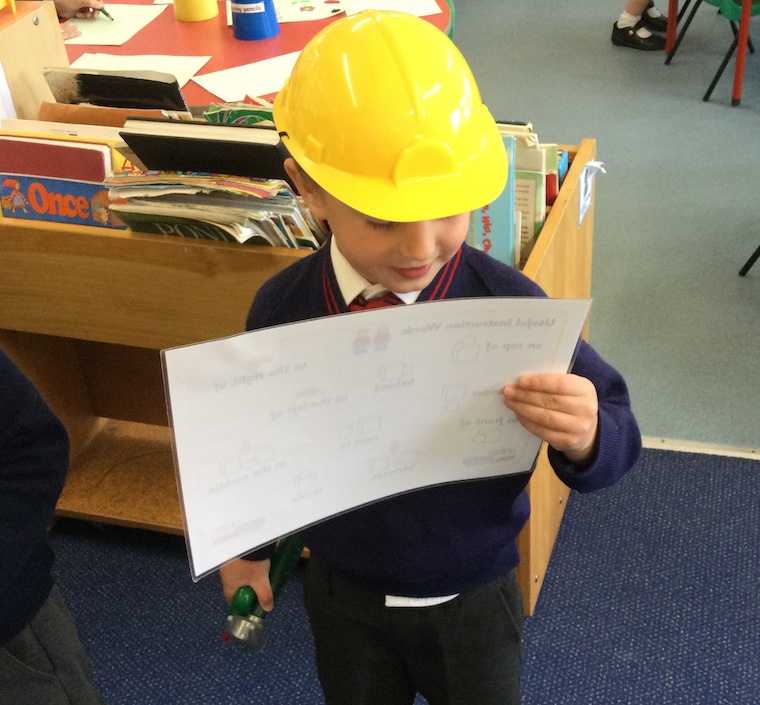 With the property and construction sector both booming, we have been very much ahead of the game in Transition this week! Our Garden Centre role-play area has made way for a new Builders' Yard, with the children learning about what it means to be an architect or a builder.
We have had a good discussion about different types of building. Our brainstorming generated ideas such as Big Ben, Buckingham Palace, churches, castles and shops. Some children have made building plans of the Transition and Form 1 block on graph paper and others have been very involved in the construction industry, using their critical thinking skills to create with a wide range of resources. Lots of measuring of our structures has taken place, whilst classroom items have been repaired using tools. We even had some careful plastering taking place, which of course is an art form in itself!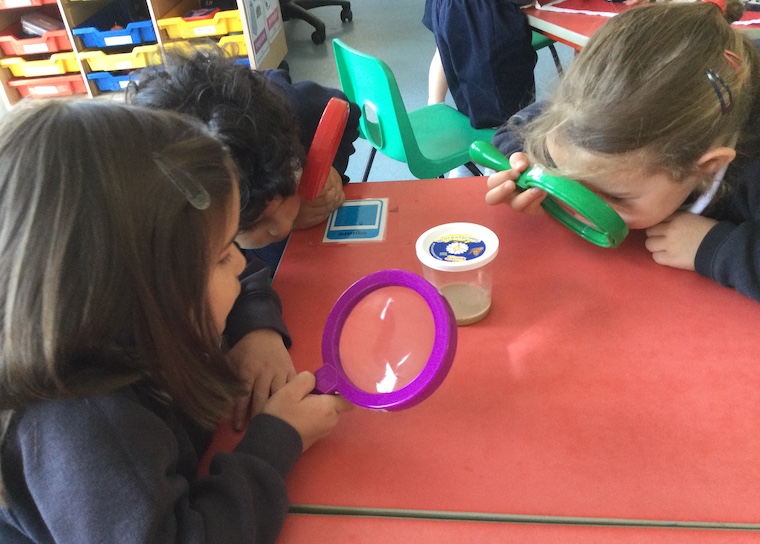 There has been lots of caterpillar watching this week and, at times, it seems as though our caterpillars are growing before our very eyes! We have learned two new songs about a caterpillar to support our learning, Tiny Caterpillar on a Leaf and Little Arabella Miller, who found a woolly caterpillar.
This week's focus letter sound is 't' and we received some terrific suggestions of words starting with this sound, such as tap, tidy, teddy, tea, teapot (always a teacher's favourite!), twilight, Tia, television, toilet, tadpole, tree, tennis and Thomas. No surprises for the best suggestion of all... Transition!
We have combined art and numeracy into one activity this week, with the children adding the correct number of painted petals to spring flowers, matching the printed numerals. This time we used our fingers and thumbs as paintbrushes.
We listened to the story of Goldilocks and all decided we were not very impressed by her behaviour!
Mrs Nelson, Miss Mitchem and I really hope that you all enjoy our class contribution in appreciation of all of our lovely Grandparents, which goes live on YouTube on Friday at 6.30pm. We certainly had a lot of fun making it!