All aboard the Robins Express!
06 May 2021
There has been a busy train service operating in Robins this week.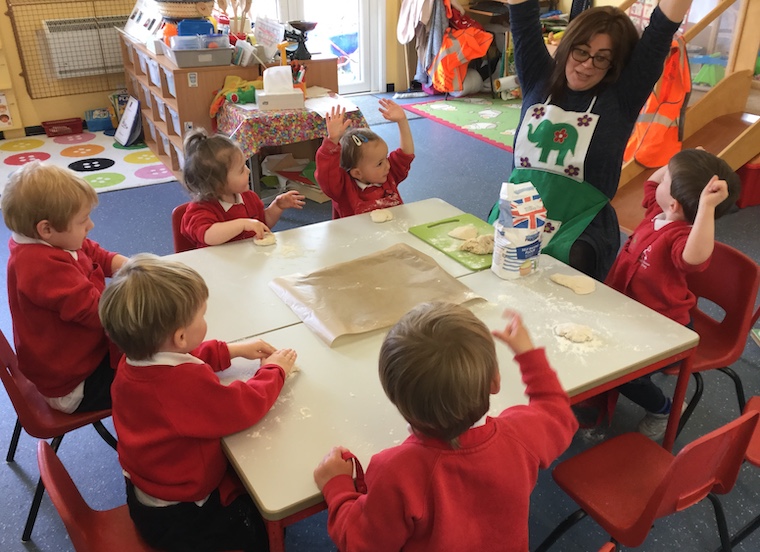 Our topic this week was Transport and the Robins extended their love of role-play with some of our topic resources.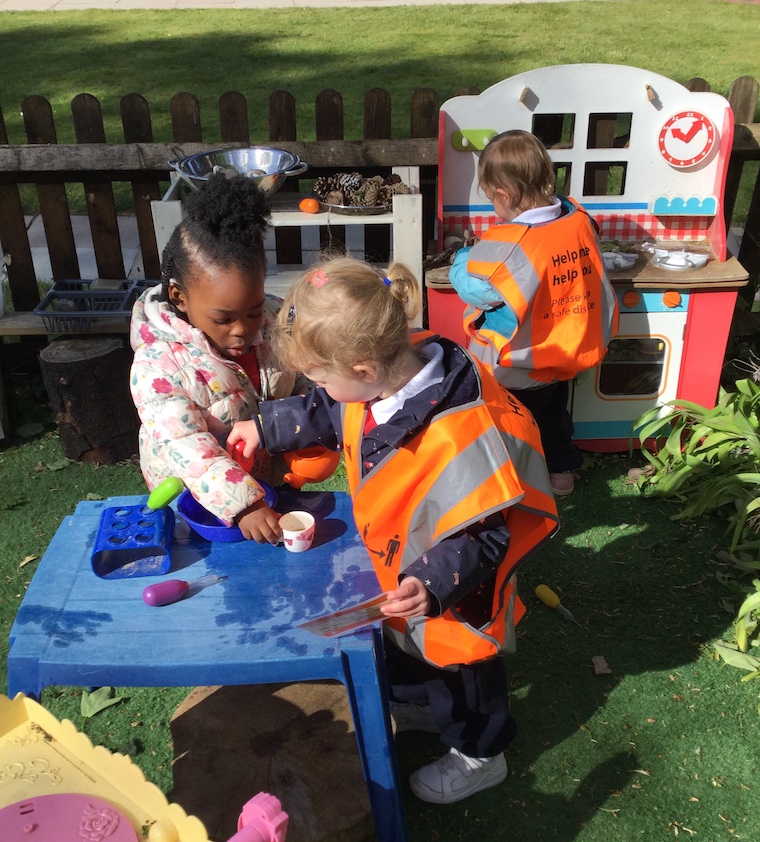 Mr Warner kindly provided us with some railway resources for our Robins to explore. The children enjoyed playing the role of train drivers and platform staff. It was lovely to see the children sharing train tickets and using them in their play. They also went shopping using their special red bags.
The Robins have been busy in the mud kitchen, using open-ended resources to make sand pies and soups. It's lovely to see the children transport water in their play and use their imaginations to create some fantastic results.
Mr McCarthy visited us to video our Talk for Learning activity for our grandparents. The Robins looked at pictures and talked about all the fun things they do with their grandparents. Each Robin also received a sticker for good listening and good sitting. Well done, Robins!
Our peas are growing very well and the children enjoyed adding tomato plants to our vegetable planter. We are looking forward to eating them for our snack and possibly using them in our cooking. Following our Transport topic, the children made Ready, Steady, Go biscuits. They were very excited to take them home in their special little bags.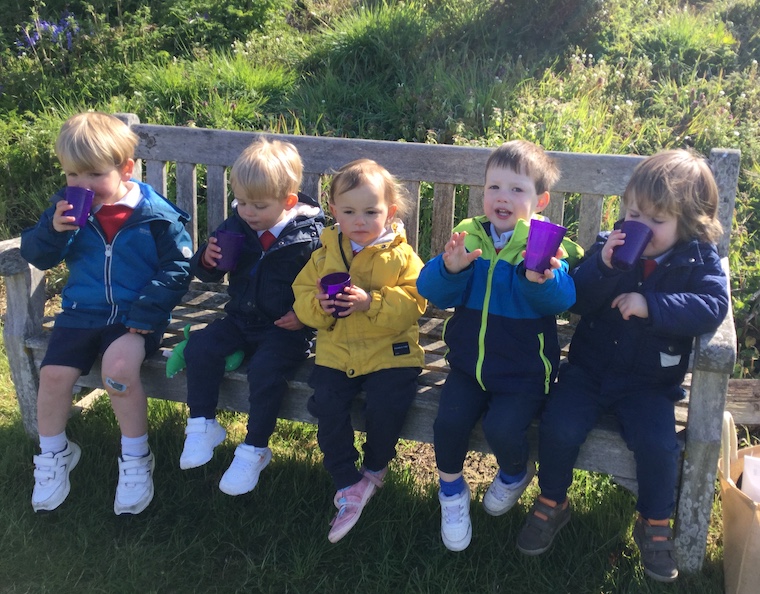 The Robins thoroughly enjoy exploring our sensory trays which are regularly changed to provide rich learning opportunities. Sensory play is very important for children as it supports language development and fine and gross-motor skills. With this in mind, we made yummy bread rolls and the children enjoyed kneading and rolling the dough.
We enjoyed many walks around the school grounds and the children noticed lots of flowers. There were bluebells and buttercups on the field, so we extended their learning by talking about different types of plants.
Our caterpillars are growing fast and are nibbling their way through their special food. We read The Hungry Caterpillar and the children shared their ideas and thoughts during carpet time. The Robins were hoping the caterpillars would eat through strawberries, cake and ice-cream like the story!
We finished the week with a wiggling and jiggling Scrimbling session to music. The children added lots of colour to their individual sheets and carefully peeled back stickers to add more sparkles.