Inspirational ideas
12 May 2021
Homes, marble runs and edible architecture featured in an inspirational week in Transition.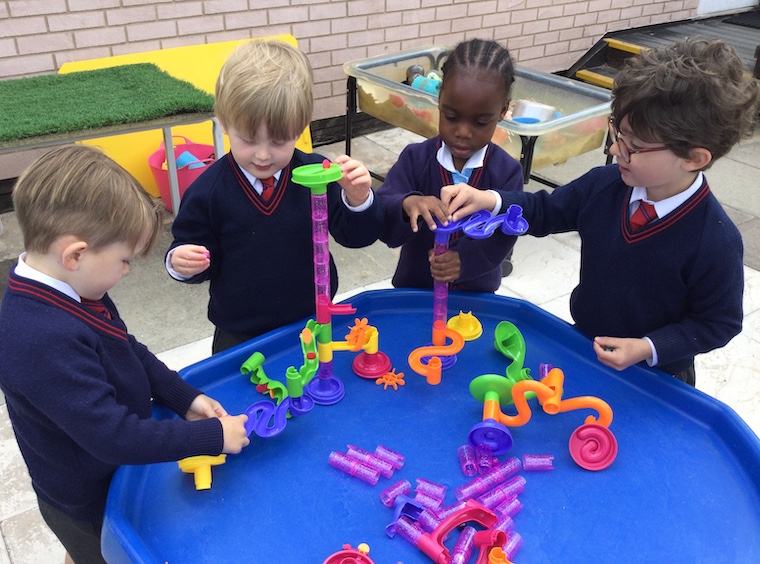 We love it in Pre-Prep when we can inspire the children and scaffold their learning, and this week has been no exception! With this week's letter sound being 'i', we have seen some really inspirational ideas coming from the children. From spontaneously making their own plans and designs, the children have created elaborate marble runs and complicated and purposeful structures, such as wrecking balls, with the connecting pipes and tubes. Houses have been constructed (fully carpeted, no less!) and a luxury train, with carpeted seats. So much teamwork and sharing of ideas has taken place, which has been lovely to witness.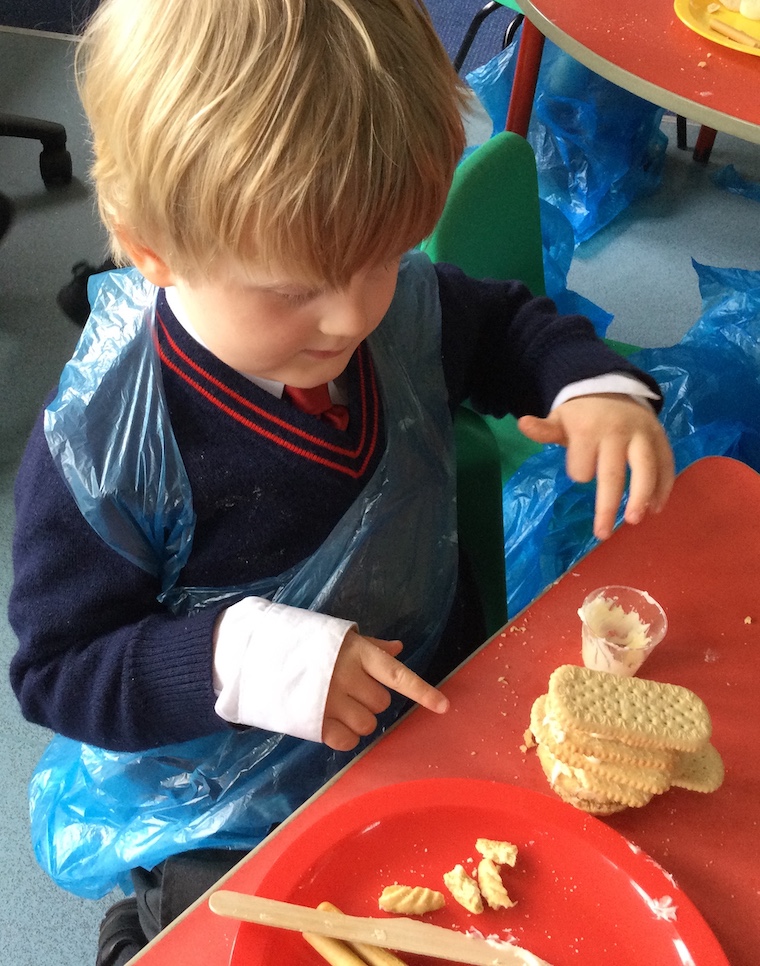 One of the highlights of our week was definitely our edible architecture activity. Having seen how to make buildings with our wooden bricks, the children went on to make their own structures using an assortment of biscuits and bread sticks, with icing as cement. While it may sound a simple task, this is classed as a STEM activity for children as it lays foundations for engineering skills later in life. Of course, it is also great fun! I am told that the children very much enjoyed eating their buildings later at home.
Our caterpillars have also inspired lots of observation, and watching their ever-expanding size has enabled us to introduce the concepts of biggest, smallest and medium-sized. We have been very busy making our own lift-the-flap books on the life cycle of a butterfly. We have talked about the four different stages and learned a new word, metamorphosis. Everyone has also made their very own crawling caterpillar, assembling the segments of the body to correspond with the number of letters in their name. They will, I am sure, have all crawled onto our display board by next week!