Haven't they grown!
13 May 2021
The caterpillars in Robins are growing fast.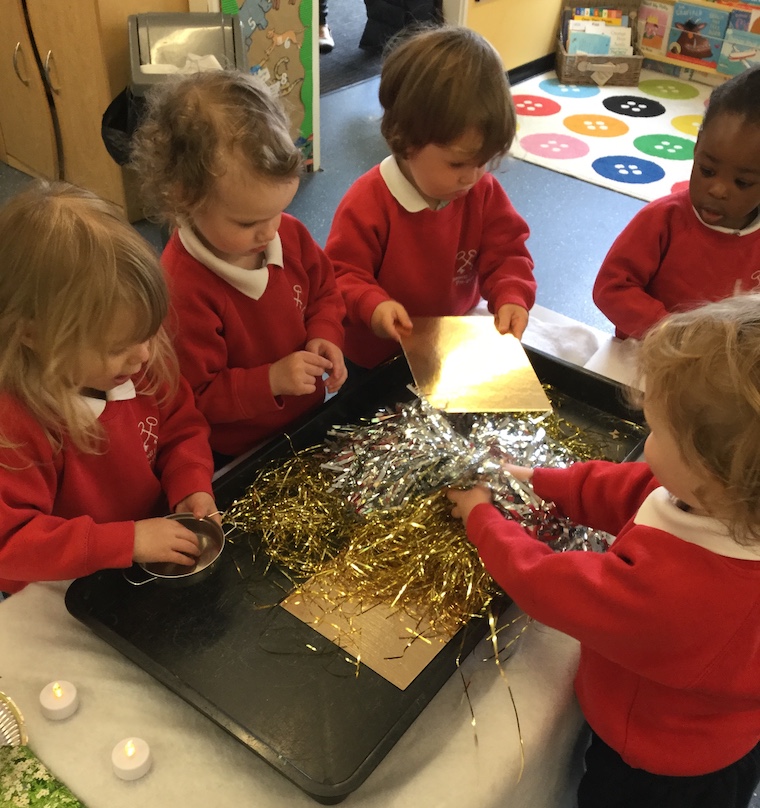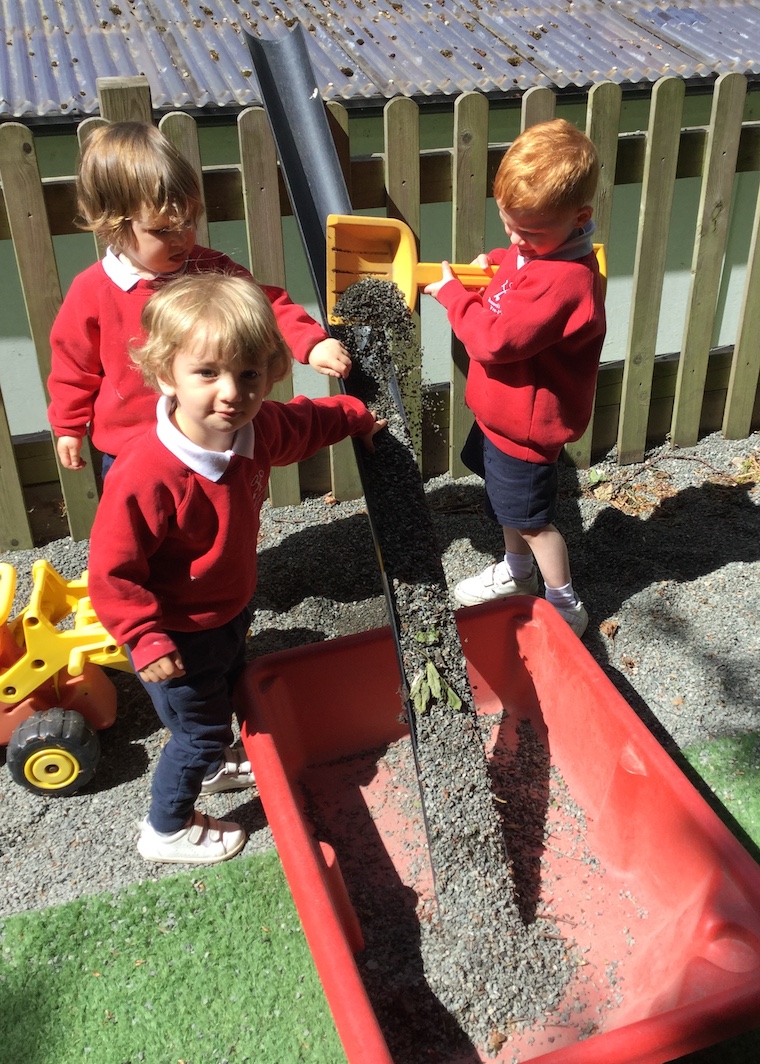 Our topics this week in Robins were Eid and the Moon and Stars. The Robins thoroughly enjoyed making their moon and star mobiles. They persevered threading yellow wool through the holes and one Robin made a connection between sheep and wool. The children then carefully peeled stickers and added them to their mobile.
Continuing with our topic, the Robins made some yummy star cookies and decorated them beautifully, using white chocolate stars. We spoke about our ingredients using open-ended questions. This prompted lots of discussion and the Robins were able to identify that the biscuits would need to go in the oven, which is very hot.
Our children love exploring using their magnifying glasses, so we headed out to the field to see the sheep and lambs while also looking for footprints and animal poo! The Robins are fantastic nature detectives and have so much fun with their identification sheets. They also get very excited with mention of the words 'hot chocolate' so we had a treat in the outdoor classroom. It was lovely to see the Robins so engaged and very independent, holding onto their cups using both hands. They have such fantastic manners and all remembered to say 'please' and 'thank you'. Well done, Robins.
The children enjoy receiving coloured stickers for 'good sitting' and 'good listening' and also receive an extra special sticker for 'good tidying'.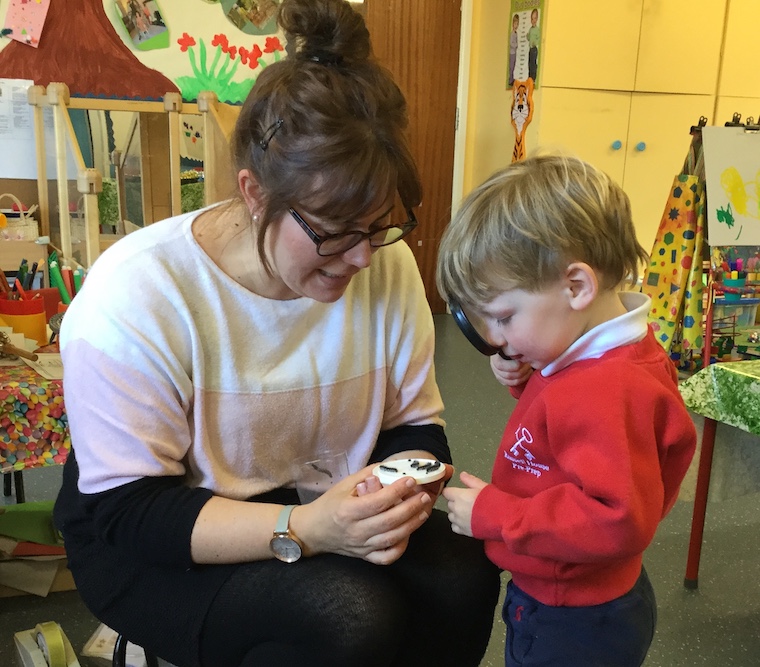 Sensory trays are a great resource to support children's learning and development as it stimulates the senses. This week we had rice, pasta and a moon and star themed tray. The Robins had lots of fun trying to find stars and used a variety of language including fantastic describing words, such as shiny, sparkly and smooth.
We collected water in our tuff tray which the Robins used to fill their watering cans for our peas and tomatoes. Our plants are growing very well and the children enjoy looking after them. The caterpillars are also growing quickly and the children used their magnifying glasses to have a closer look.
Everyone had fun during our PE sessions in the Russell Hall. They all tried super hard to run fast when taking part in our circle relay. It's never too early to start practising for Sports Day! They also enjoyed creeping up on Mrs Bannister as we entered the Music Room for our session and then used various hand actions to support their songs.