Our week with the grumpy frog
13 May 2021
Who'd have believed it — a week with grumpy frog produced nothing but smiles in Nursery!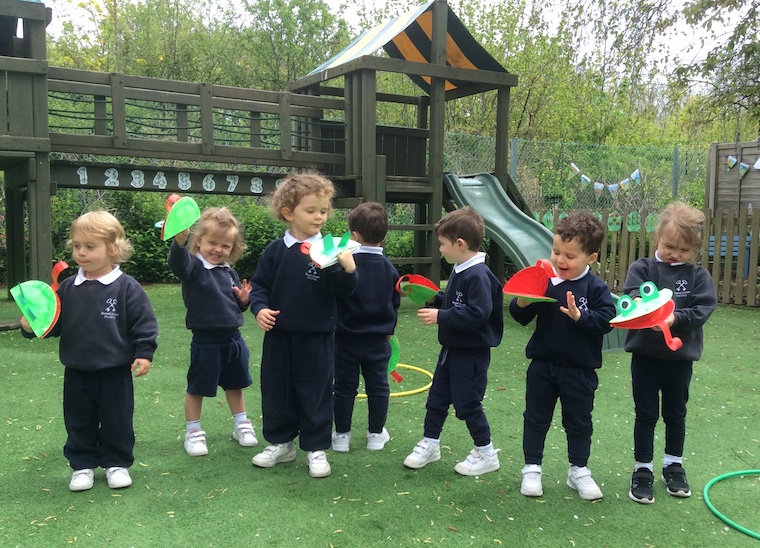 What fun we have this week listening to the story of Grumpy Frog! He really does get very grumpy, though it's lovely to see he ends up being a very kind and happy frog!
Just like Grumpy Frog we all have favourite colours, so we made a colour chart with them and guess what - the Nursery's favourite colour is green too! We hope you like looking at our favourite colours.
The children enjoyed making their own frog puppets which thankfully were very happy frogs and liked to try and catch flies with their curly tongues! The children used shapes to create a frog collage and drew some beautiful pictures in their Special Books of the Grumpy Frog, the Reasonable Crocodile and of course pink rabbit! During our gym session, everyone had a good froggy jump along the stepping stones and on the trampoline.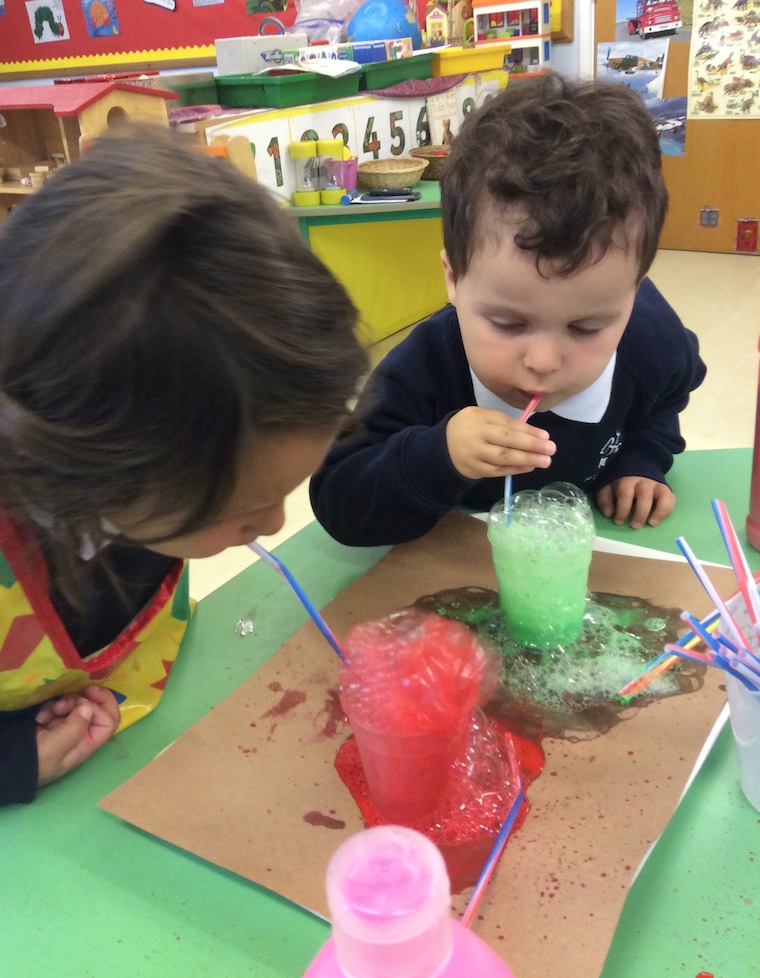 The children explored textures with the coloured rice and mixed the colours to create delicious food for Mrs Sayers and me, filling so many pots and containers in the process. We played the I Spy Colour game by finding different colours in the garden. There followed lots of super counting to see how many of each colour we found.
The children shared some of their thoughts when we looked at the 'emotion stones', deciding what makes us happy, sad and grumpy. We decided we are happy playing with our friends and our toys and sometimes sad when we can't play with our favourite toys — and no-one is grumpy!
Finally, there was so much laughter blowing bubbles with the paint to create some bubbly structures — thankfully lots of blowing and not too much sucking!