Investigating forces
13 May 2021
Form 4 set up investigations in Science with elastic bands to explore forces.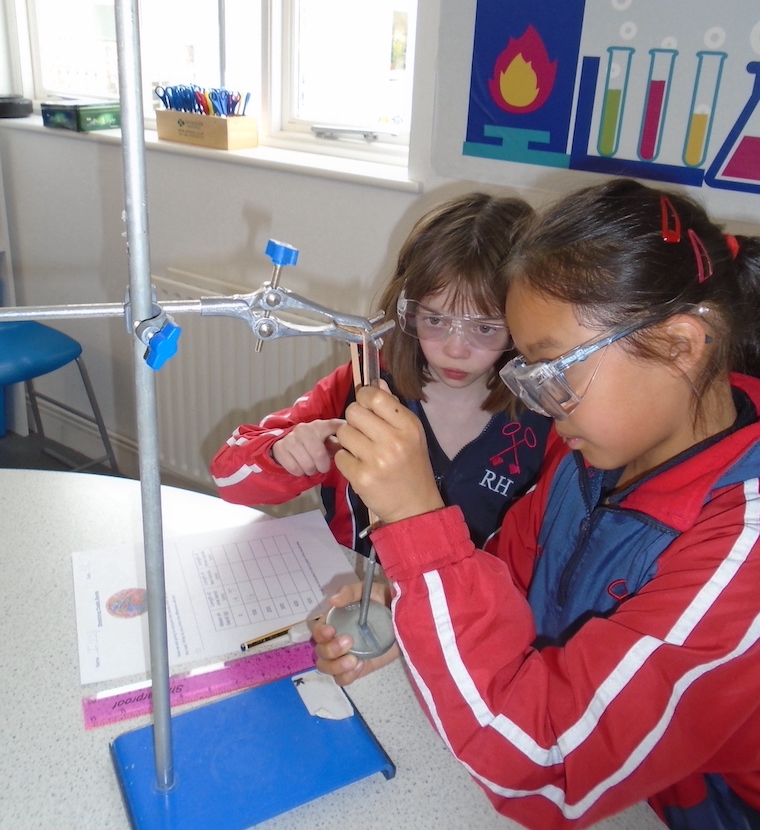 There was lots of excitement this week in Form 4. It was the girls' turn to play an away fixture of cricket and the boys were equally excited to welcome a team here. All the children enjoyed their matches, and it was great to see competitive sport back again.
In English, the children have continued to write newspaper reports and had fun coming up with quotes they could use in their writing. Maths has focused on division and problem solving. The children enjoyed trying to solve the largest division calculations they could.
The children looked at the Bible in Humanities and discussed some of the stories they knew from it. They also considered parables and were interested to see how many of them had a moral, like Aesop's fables.
In Science, the children used elastic bands to explore forces. They set up their own experiments and made sure they used their safety goggles in case of any unexpected outcomes. They made line graphs of their results using a spreadsheet program.