Match Reports: Cricket
17 May 2021
Catch up with results from recent cricket matches.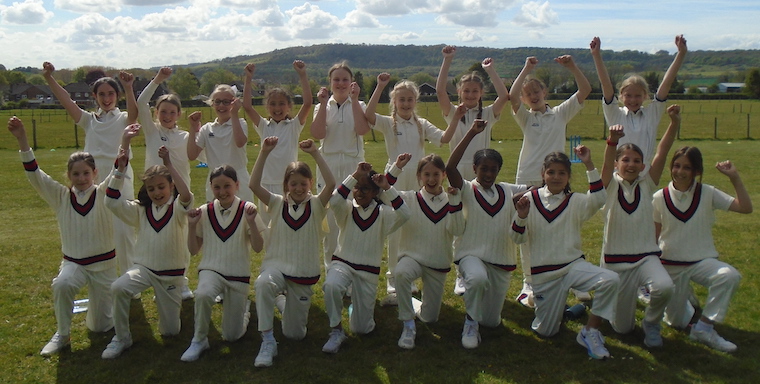 U10/11A Girls v The Mead: This was only our second match but we had lost the first so were determined to make a comeback. We fielded first and Martha bowled someone out and nearly caught their hit. Also, Isobel and Freja ran someone out on the opposing team. We had many good bowls from everyone. Once we had finished bowling, Mr McCarthy, who was cheering us from the sideline, gave us tips on how to improve. When it came to batting we did just as well. Many of us hit fours. We also got five sixes — one each from Olivia and Elizabeth, and three from Isobel. Russell House won with 282 runs against the Mead's 240. Congratulations to Rhoovie who was Player of the Match. We thoroughly enjoyed the match and can't wait for the next one!
U10/11B Girls v The Mead (Home): The results were very close, but Russell House were overall winners. Our win rested on Annabel taking a superb wicket after some excellent fielding. Maisy and Scarlett were excellent bowlers and Matilda and Emilia fielded especially well. We hit quite a few fours and saw some impressive batting from Annabel and Isabella. We excelled in batting, and when Annabel took the wicket, it was following an outstanding team effort. Congratulations to Annabel who was Player of the Match.
Reports by Isobel and Annabel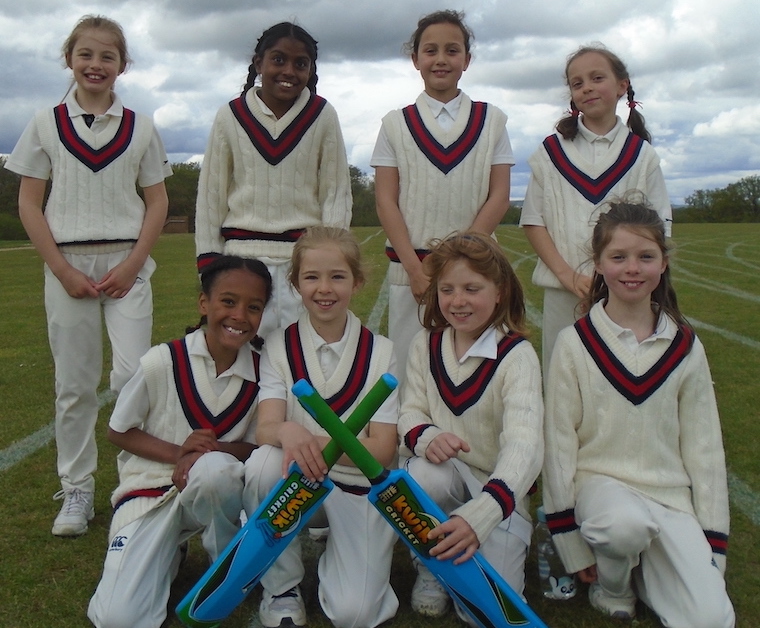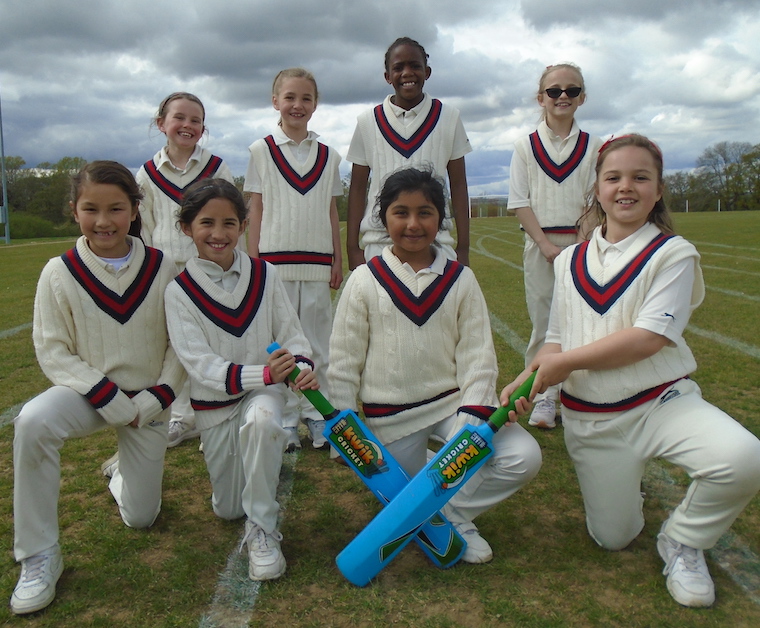 U9 Girls v Lingfield College: This was our first match of the season and we had so much fun. Madison took a brilliant wicket with an excellent throw straight at the stumps and we had some impressive near-misses too. We saw some fast and powerful bowling from Ella. Nicole scored three fours when she was batting. She hit more balls straight from the bowler than anyone else. It was such a close game and in the end there were only 10 runs between us and Lingfield. We did very well and were all happy and had lots of fun together.
U8/9A&B Girls v Lingfield College: Our match against Lingfield College was good, but we sadly lost with 10 points in it. There were some amazing bowlers, catchers, throwers and batters. Amber made two amazing throws - the first successfully hit the stumps and the second narrowly missed. Georgina had a few great throws, runs and catches.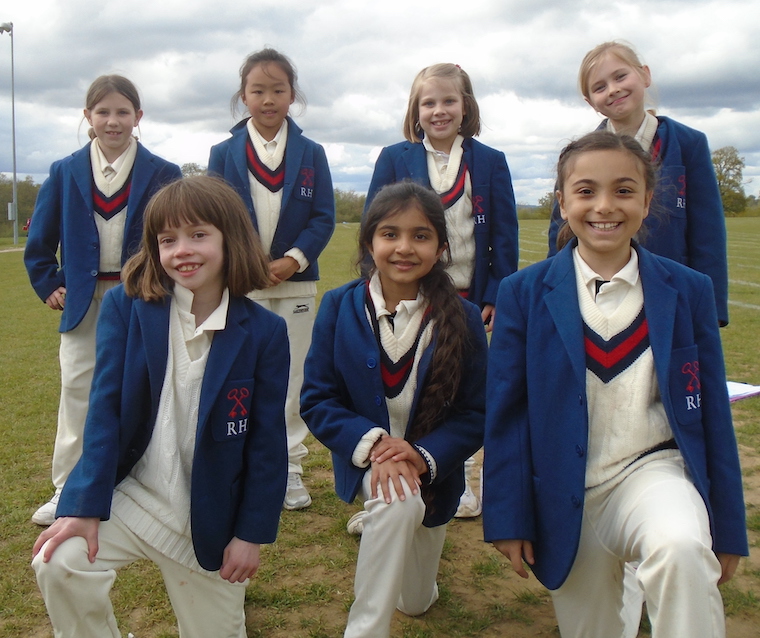 Kayla provided some beautifully straight-arm bowls, with a great aim. Isla had amazing runs. Overall the match was great and it was so much fun being back playing! Well done to the whole team.
U8/9 C Girls v Lingfield College: We played really well, with particularly good fielding. Our team did their best and, for members from Form 4, it was their first match. We batted first and then fielded after. Everyone did an amazing job and had so much fun!
Reports by Madison, Dakota & Angela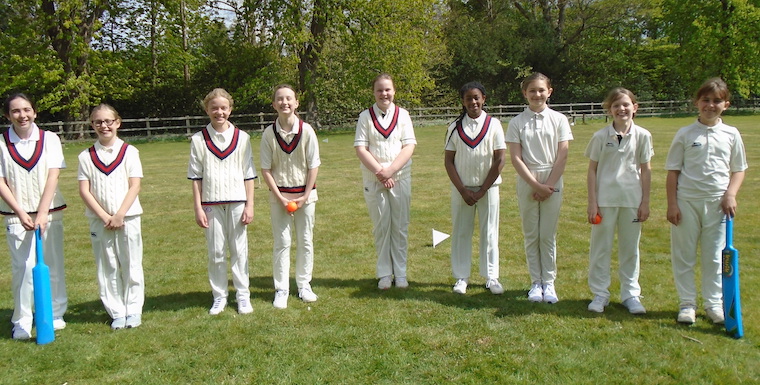 U10/11A Girls and Mixed v Fosse Bank: We played really well but came a close second after some fantastic batting from their boys. We batted first. Freja and Olivia scored a four, Martha scored a six, and we took four wickets. I am very proud of the team!
U10/11B Girls and Mixed v Fosse Bank: At Fosse Bank we met new people and played our first cricket match of the season. Both teams did well and it was so much fun to be playing cricket against another school. Fosse Bank and Russell House hit some fours and sixes. It was the first time that we had played with a mixed team. Well done Russell House.
U10/11C Girls and Mixed v Fosse Bank: Our first cricket match this season saw us persevere in trying to win against Fosse Bank. The score was 157 (Russell House) to 172 (Fosse Bank). Isabella and Emelia were especially good at fielding. Megan and Varun got quite a few runs for the team. Fosse Bank was very persistent in trying to stump - luckily they didn't. It was a great effort from Russell House. We look forward to playing our next match.
Reports by Elizabeth, Alex and Maisy