Nursery's beanstalks!
20 May 2021
You won't believe what's growing in the Nursery!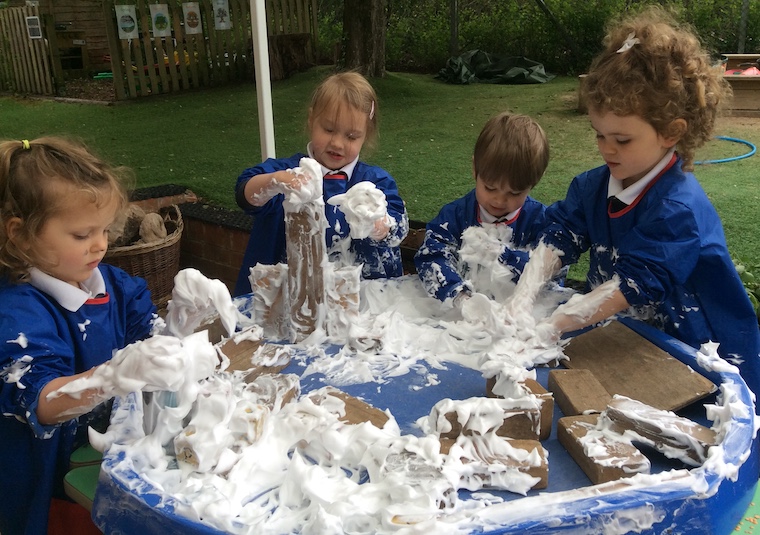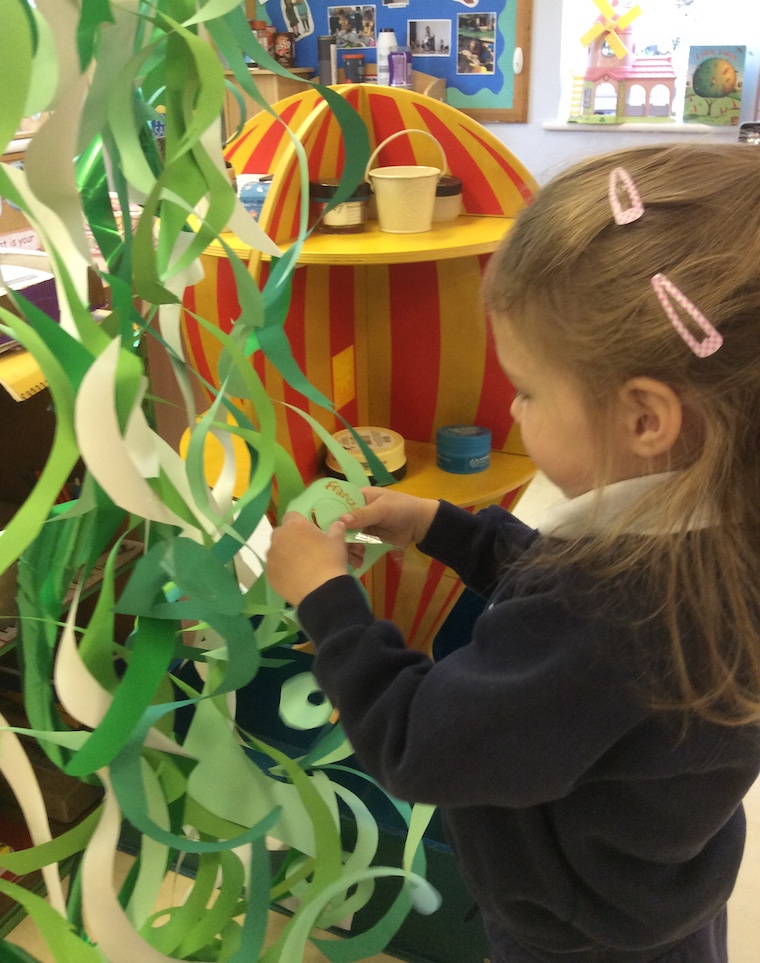 The giant arrived in the Nursery this week, so there have been lots of opportunities to make beanstalks in order to run away from him! The children practised their cutting skills to cut around a spiral shape to make their own beanstalk to add to the growing beanstalk in Nursery!
Beanstalks have also been made by threading beads onto sticks. Then there was lots of fun, concentration and tasting when Cheerios were threaded onto the sticks to make Cheerio beanstalks! The children used playdough to create beanstalks with leaves, and added golden coins and nuggets to make some beautiful creations.
They have also been exploring beans with funnels, pots and scales. Using the tongs to fill the tubes was a challenge, but the children persevered.
The Popoid giant proved to be a very friendly giant and even played with the trains! The children made a castle for him. They had lots of fun adding foam to the wooden towers to make castles in the clouds.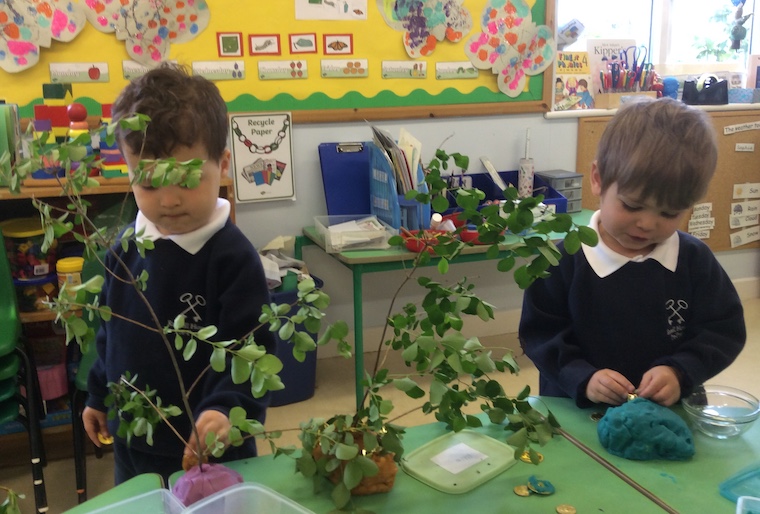 Lovely pictures were drawn in the children's Special Books about their favourite part of the story. We like to hear the children recall parts of the story each week and to give meaning to the unique marks they make as they draw.
Finally, of course, we have planted our own 'magic beans' which will be coming home to you in the next few weeks - fingers crossed the magic works!
For environmental week we have been trying hard to remember to turn off the taps when we wash our hands and to use both sides of the paper for our pictures and drawings. We are learning to recycle any paper we don't want any more.
We also had lots of fun exploring colours for Mr McCarthy's video for the Pre-Prep coffee morning which will be on your screens next Friday. The children carried out an experiment adding celery sticks into coloured water in jars. They saw the leaves change colour when the liquid crept up the stalks! Look out for more photos of our explorations in next week's bulletin! This week we have included lovely photos of our pj day when we took the children to the Russell Hall to play with balloons and the parachute.