Finding the buzzy bees
20 May 2021
Our topics this week in Robins were Environmental Awareness and World Bee Day.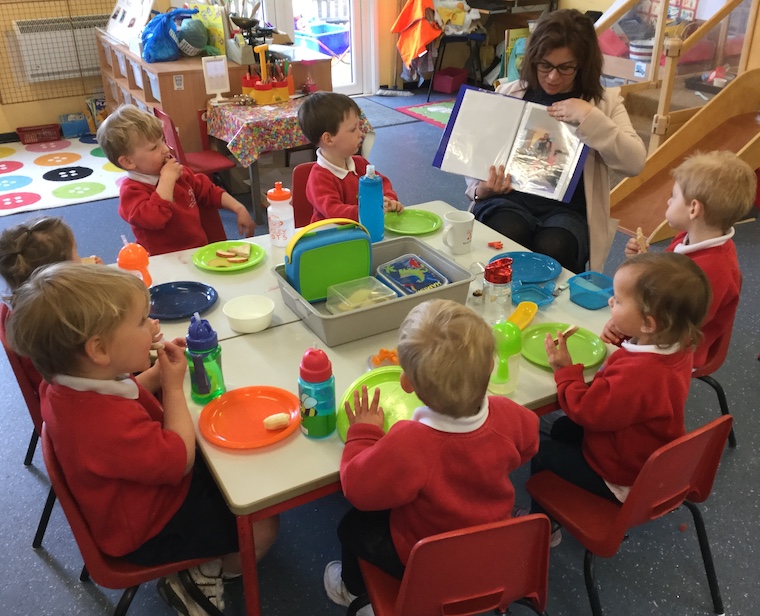 We started the week discussing bees and how important they are for our planet. The children thoroughly enjoyed making their own bee hives. One Robin was so proud of her creation that she brought it with her to school the next day.
We play many games in Robins, but our favourite is Hide and Seek, so our children were super excited to find the buzzy bees that were hiding in our garden. They looked high and low and all managed to find the four bumblebees. Well done, Robins!
Continuing with our topic, the children also made wildflower pots. We hope you enjoy looking after your pots, and hopefully they will attract lots of pollinators into your gardens.
Mr McCarthy visited us on Tuesday to video our Scrimbling activity. He found it very hard not to join in with our dance moves as we wiggled and jiggled to music. The Robins were fantastic, listening to the various instructions as we moved from side to side and up and down. We hope you enjoy watching the Pre-Prep Coffee Morning video on Mr McCarthy's YouTube channel next week.
As our Robins had so much fun making bread rolls last week, we decided to repeat the activity which enabled the children to explore the dough with a variety of hand and finger exercises. This week, the children added extra ingredients to their bread dough. They could choose between chocolate drops and sultanas. We also had a cheeky taste which was super yummy!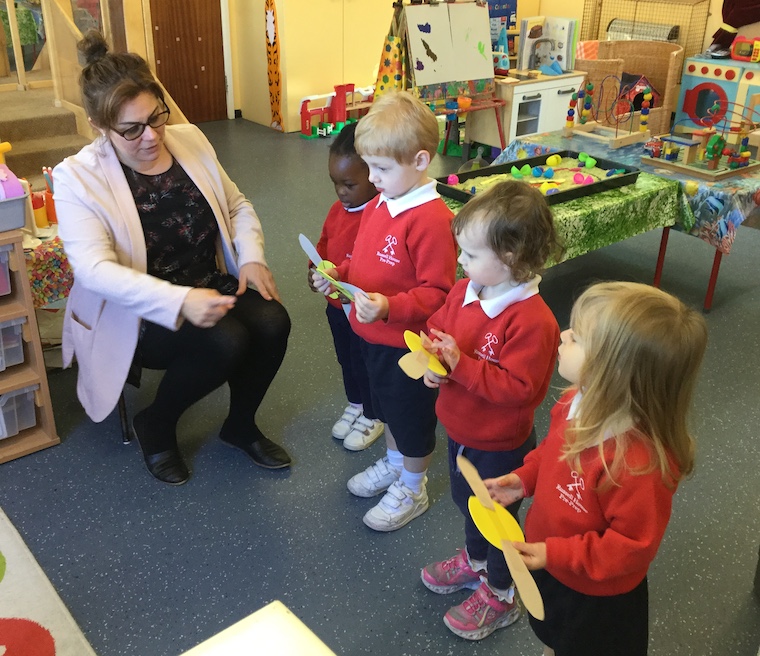 It was our turn to host assembly this week and I must say how wonderfully confident they all were. The Robins retold the story Walking Through the Jungle and we asked the older children if they could guess some of the animals after listening to our sounds. At the end of our assembly, we all joined in to sing The Wheels on the Bus as we shook our instruments.
We had a lovely visit to The Farm and said "Hi" to the chickens. It was great to see the wonderful vegetables Main School had planted. There were onions, potatoes and tomatoes. It was nice to walk around the school grounds and see such beautiful blossom trees and plants. We noticed lots of buttercups and daisies using our identification sheets and magnifying glasses. The Robins were very happy to finish the week with another yummy hot chocolate treat and a biscuit.