Time to share
20 May 2021
Form 1's Maths work has continued this week with more work on sharing - aka 'dividing'.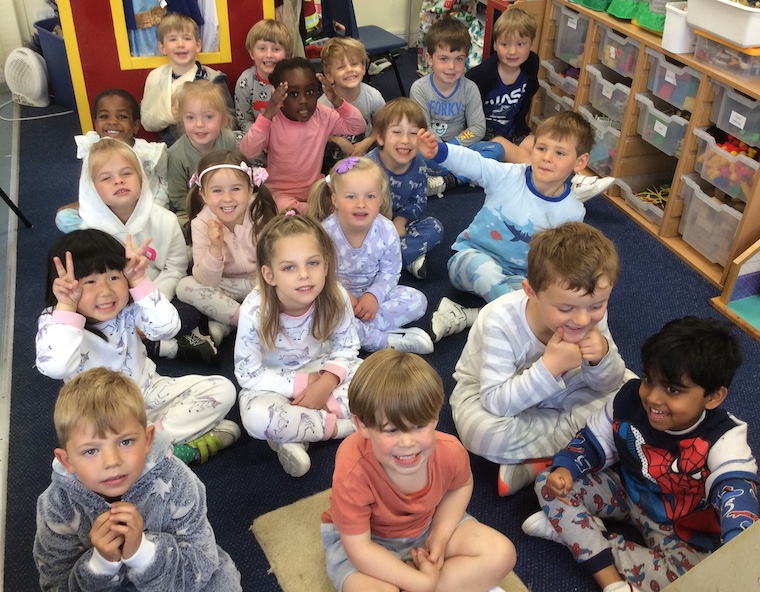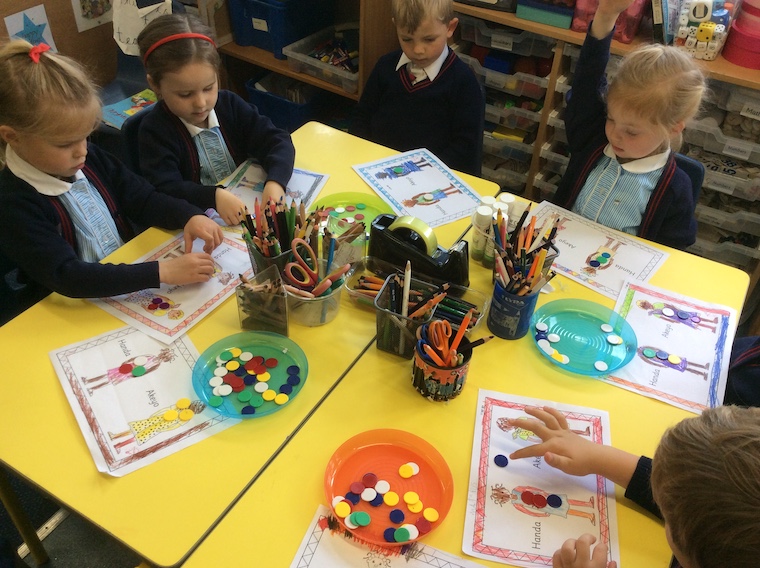 After reading the book Handa's Surprise, the children pretended their counters were tangerines and were set problems on how to fairly divide different amounts of 'tangerines' between the two characters in the book. This made the concept very real to the children.
It was a pleasure to see some children sharing out shells between plates when they were playing and investigating our maths resources. During such times of play, learning becomes very much consolidated, so I have included a few more photos of children playing with everyday maths resources to illustrate such wonderful learning during their play.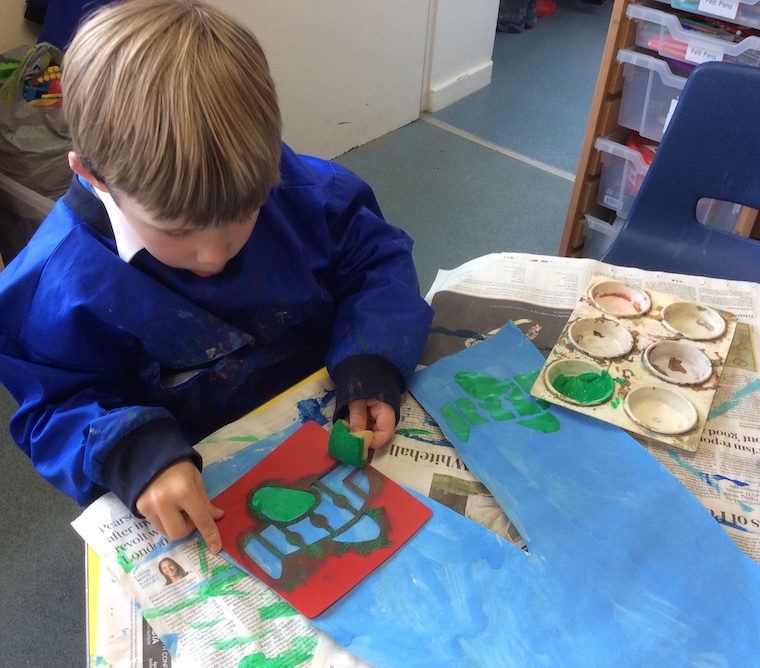 Our recent work on recycling fabric led us to read a story all about trousers made of fabric which had different patterns to match what you might be doing when wearing them. This set the children's imagination on fire, and they went on to think of - and then create - designs of trousers for specific events. They came up with the most wonderful ideas and painted or stencilled their designs.
I will leave you to guess from the photographs of our display exactly what you might be doing when wearing each pair of trousers. I know which pair I would like to be wearing!
Talking of different fabrics, the children and teachers certainly had lots of fun dressed up in their pyjamas at the end of last week. If only we could always do that, and you never had to ask your children to get dressed! Joking aside, a big thank you to everyone for your generous donations.