Inspirational artwork
21 May 2021
Form 6 kicked off this week with another super assembly on Monday.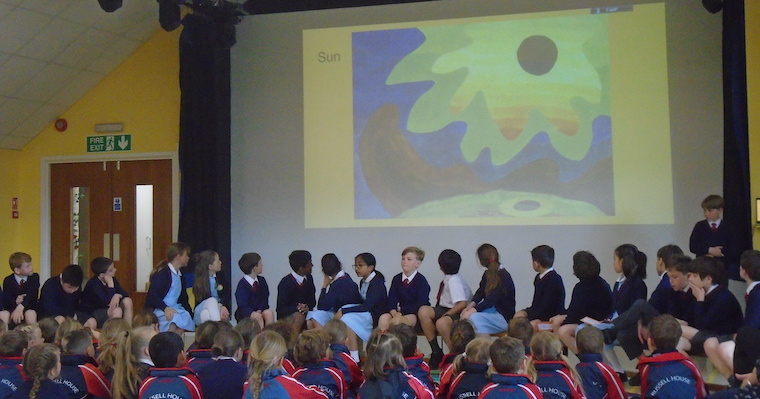 This time it was their chance to share the wonderful pieces of work that they have created in their art lessons. The children have been studying the American artist, Henry Dove and explained to the school how his work had inspired them to create their own landscape pictures on canvas. Their artwork was absolutely superb and Mrs Farraway was extremely proud.
On Tuesday, we were treated again to more Form 6 children showcasing their skills in Mrs Bannister's music assembly. A huge well done to Varsha and Scarlett, who performed brilliantly and entertained us all.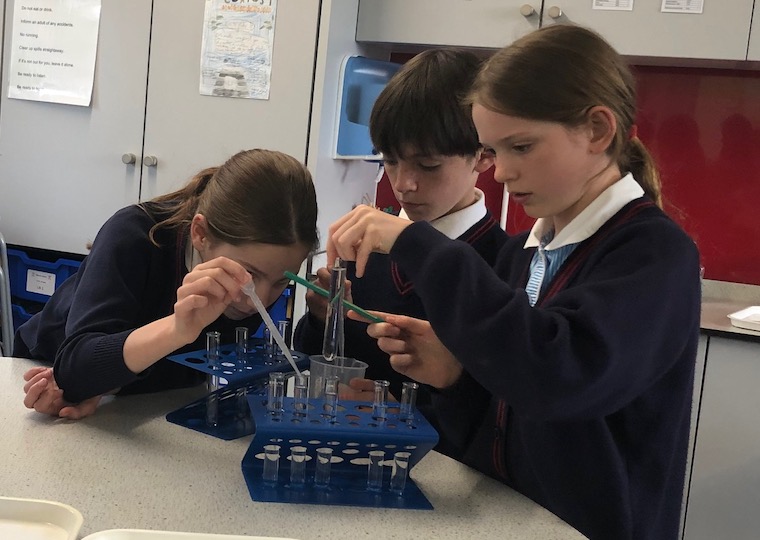 More congratulations are in order for the following children, who were recorded this week for their ABRSM exams: Emilia, Varsha, Varun, Martha, Oliver, Scarlett and Charlotte. We also wish Dorothy and Michael all the best for their upcoming ABRSM exams.
As part of their sound topic in Science, Form 6 were asked to use the equipment provided to make a musical instrument. They added a varying amount of water to eight test tubes to try to form an octave. They then measured the columns of air in each test tube and in their next lesson they drew a graph of the averaged results to see if they could find a correlation between the notes.