Match reports: Cricket
01 Jun 2021
Catch up with reports from last week's cricket matches.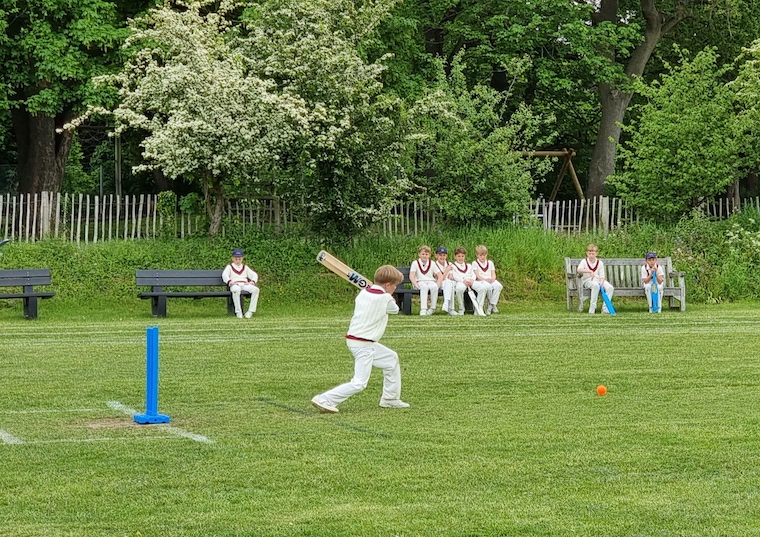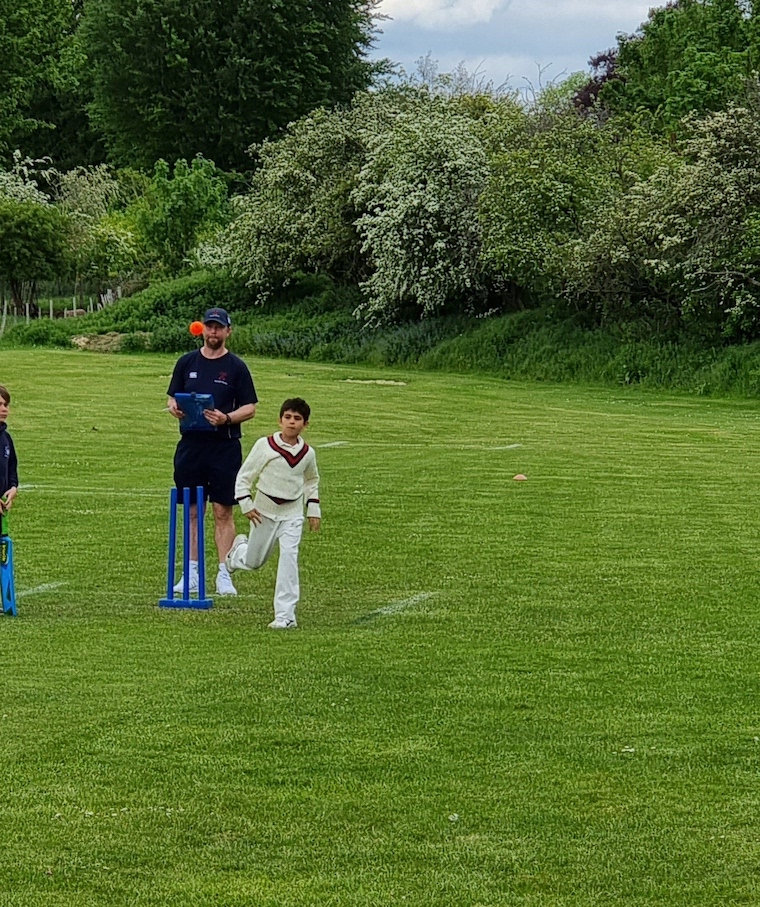 U8 Boys v Spring Grove: We played against Spring Grove and won by 7 runs. They scored 255 and we chased them, scoring 262 runs! Barnaby and Kamran bowled very well and each got a wicket! Everyone was focused, especially Austin. Henry was man of the match - a great achievement for his first match. I really enjoyed playing and Spring Grove were very challenging competition. Anders
U9 Boys v Spring Grove: Form 5 played very well against Spring Grove. Excellent bowling from Henry in his two overs with Connor, who almost got one of their players out. Some very good batting from Dexter, Oliver and Louis, who managed a few boundaries in his four overs. There was great improvement in our bowling, with fewer wides and no balls. Our batting had also improved, and we followed Mr Trigger's advice for running quick singles and backing up better. Our fielding could have been stronger as there were a few unlucky drops of the ball. We also need to improve backing up near the boundaries. Apart from that we have improved dramatically. Fortunately we won by 14 runs. The score was 259-273 to us. My player of the match was Henry, for excellent improvisation in bowling. Thank you to everyone who played - you were all excellent. Arthur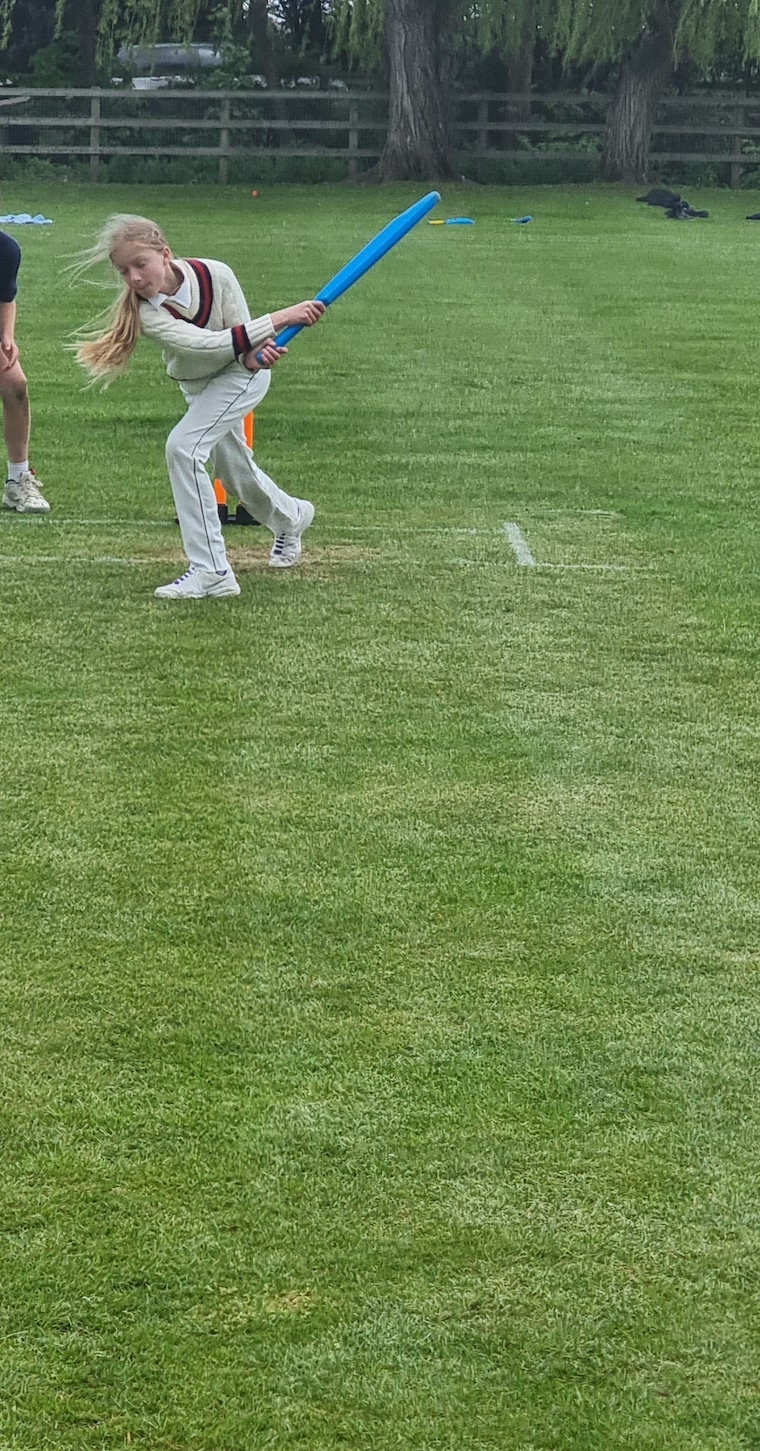 U10/11 A Mixed v Spring Grove: We won the toss and decided to field first. Zander bowled first and got two wickets. Martha got a wicket too. Harry and Christopher caught one each which helped our team. Then we batted. Olivia and I batted first and got quite a few runs. Martha and Christopher followed and faced their strongest bowler. Christopher even got a four. At this point we were not in the lead and thought Spring Grove were going to win. Then Elizabeth and Isobel came out and were amazing, getting 13 runs in ones and twos. After this pair, Max and Harry got a few good hits including a four by Max. Then we were down to the last pair with 27 runs behind. We needed Alex and Zander to get a lot of runs, and they did! Zander hit several 4s and Alex got some very useful singles. In the end we won by 5 runs! Mr Trigger was so proud of how we had played, our attitudes and how we applied our skills from the training sessions into the matches. Freja
U10/11 B Mixed v Spring Grove: The exhilarating cricket match consisted of some amazing bowls and great bats, with special mentions for Xavier's fielding, Annabelle's four and Ben's back-to-back ending shots being both fours. The final score was 263-253 to us. I feel like we could work on putting a bit more power behind our balls and do more work on using our hands rather than our feet to stop balls, but altogether a great job. Dylan
U9 Girls v The Mead: Having lost our previous matches, we really wanted to win this one and did so by 34 points. It was a great game, very enjoyable and so much fun. Everyone played amazingly. We batted first and only missed a few balls. We had a couple of misses but no wickets and hit some fours (one bounced off Lexi's head and counted!). Maddison and Eva ran amazingly well and scored loads! Then we fielded. Connie and Ella R bowled the wicket on their first bowl! Lexi ran The Mead out twice! Ella M caught an amazing ball which would probably have been a 6 for The Mead. We all really enjoyed the game and are so excited for the next match. The players of the match were: Lexi (batting) and Ella R (bowling).
U8 Girls v The Mead: An amazing score from both teams - the Mead scored 291 and Russell House 271. To finish the day, Isabelle was player of the match, through her brilliant fielding and batting. With one hit, the ball went flying nearly into the tree. Great teamwork from everyone! We had a fantastic match.