Rumble in the jungle
10 Jun 2021
Transition have been jungle explorers, thinking about the animals and birds they might see.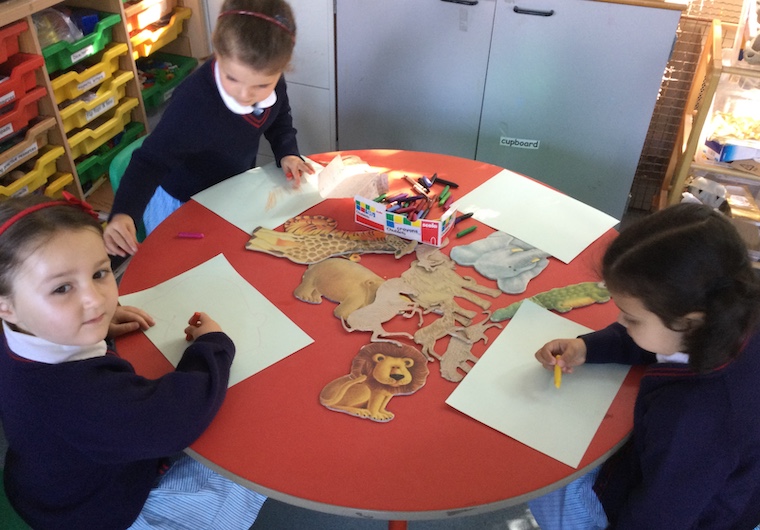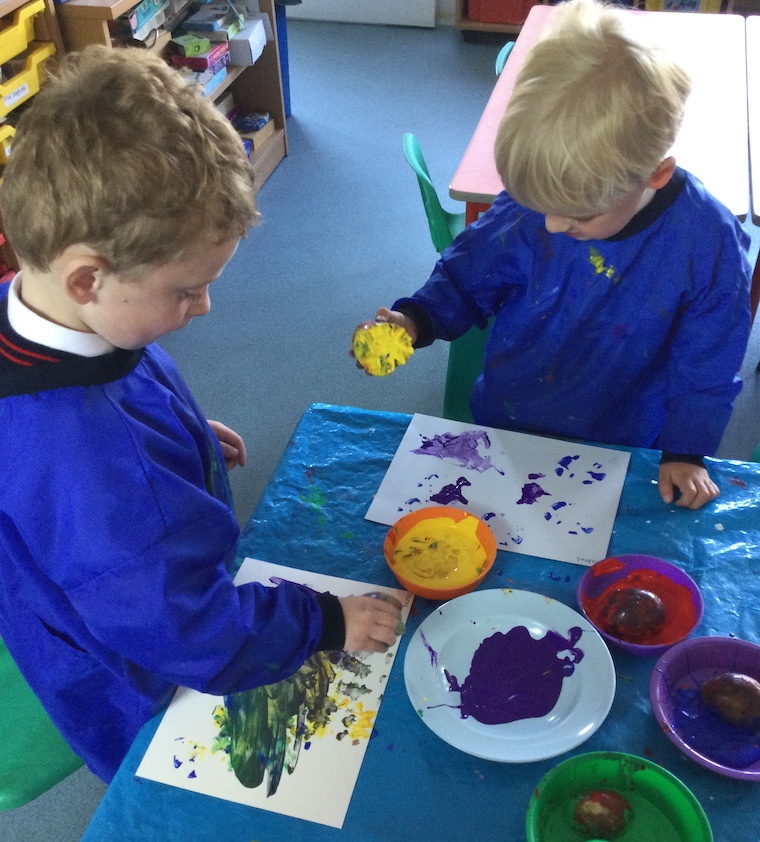 When the children first caught sight of the invitation to play on safari on Monday morning, they were very excited and we heard whoops of delight and exclamations of 'Wow'! We have been playing outside with all our animals in the warm sunshine, using animal stencils, reading lots of books - including our animal encyclopedia - while singing lots of jungle songs to get us into a jungle mood. Phew!
Finger Gym has seen us matching up the correct number of links to the printed numerals, strengthening our fingers in the process.
Our art work involved an element of 'free art'. The children have been printing with potatoes and experimenting with colour. On occasion, just a little too much experimentation took place! However, the experience was great for understanding what happens when we mix colours.
We have also started preparations for an upcoming day on Sunday 20th June, but I am not going to give away any surprises in the meantime.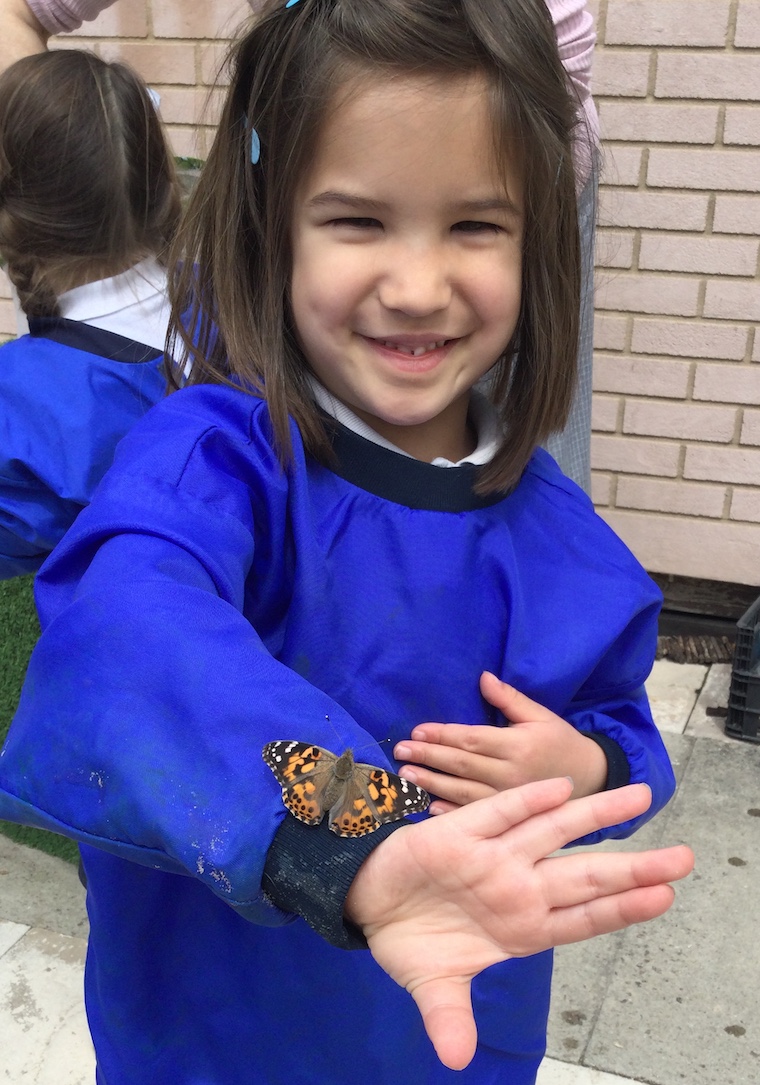 I thought you might like to hear about our beautiful class butterflies, who amazingly had all emerged by the afternoon on the last day of term. We were so lucky to release them and that one of them chose to land on one of our children! We are keeping our eyes open when we play outside, just in case any of them come back to visit. In other news, our home-grown potatoes are nearly ready to harvest and looking very healthy.
With this week's focus letter sound being 'c' and 'k', (curly and kicking), I should like to congratulate two of our children for their amazing contributions to the 180 degree challenge. We are so proud of them in class and at school. Both very much enjoyed receiving a special sticker of commendation from Mr McCarthy and chatting to him on his big sofa! Very well done to them both!