Ladybird, ladybird...
10 Jun 2021
The Nursery have enjoyed listening to the antics of Lanky Len and Hefty Hugh.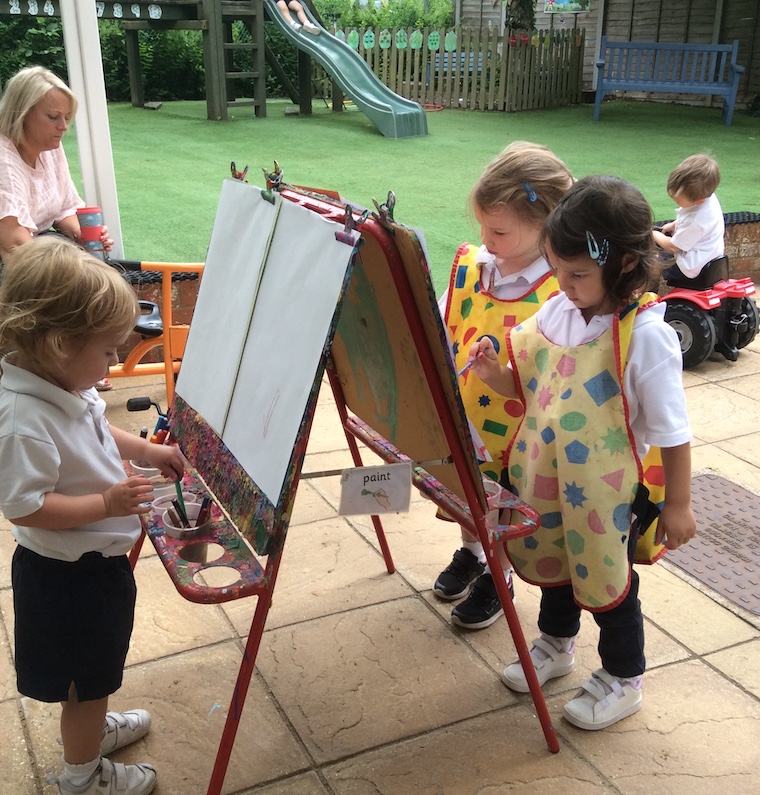 Welcome back to the summer term and such lovely sunshine at last! We have a busy half term ahead and have been practising for Sports Day and for the Pre-Prep celebration too.
There has been a lot of water play this week as the children try to stay cool. We made our own seaside using rocks, pebbles, shells, sea life, logs and boats which has engaged the children in some lovely imaginative play.
Water has been added to our outdoor sandpit so sandcastle building can begin again. The children have also been watering their magic beans, which have grown so much over the half term break. They planted something secret too for all you lucky daddies for Fathers Day!
We read the Ladybird stories and the children love listening to the antics of Lanky Len and Hefty Hugh as they try to outsmart the clever little ladybird! The children made their own mermaids, just like the one in the story, and used a potato masher to make prints of ladybirds too. They drew some amazing pictures in their Special Books about their favourite character from the story.
Ladybirds and butterflies were hiding in the coloured rice and the children had such fun finding them and counting them into pots using tweezers and scooping the rice into pots to make our dinners! Outside in the sunshine the children have been enjoying making dens, houses and camps and also birthday cakes in the mud kitchen.
We started to show our plants and pictures at our Pre-Prep assembly. However the fire alarm sounded for our practice so we were super quiet instead and walked to our designated place on the playground. Mrs Sayers and I were really proud of the children for such good listening. Hopefully we will have the chance to continue with our assembly another time.