Super spuds!
17 Jun 2021
Transition have been harvesting their potatoes.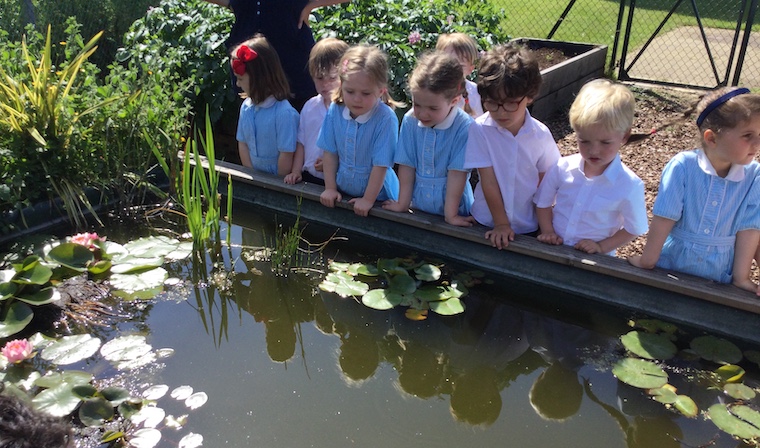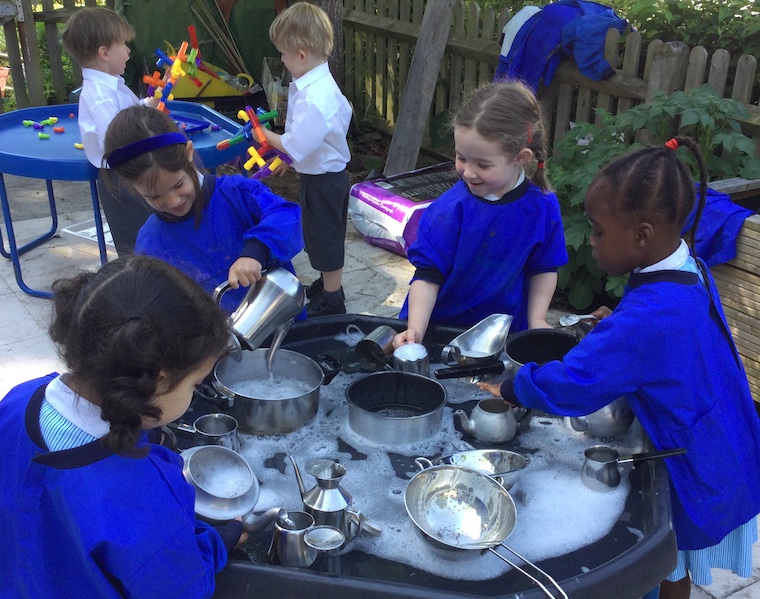 Many of our class activities and experiences have taken place outside this week. One of the highlights was having a story in the outdoor classroom, when we listened to the birds and pretended that we were in the jungle, followed by a visit to The Farm. We loved observing the pond skaters and beautiful water lilies that have bloomed. The chickens were very pleased to see us, although disappointed that we had not brought them anything tasty to eat!
With a class of such budding gardeners, I was once again impressed by the children's knowledge of the various vegetables they saw growing in the raised planters. Amazingly, on the same day, one of our children spotted a 'big bird, who was not using his wings' overhead. What an incredible sight. We guessed that it was a bird of prey, perhaps a buzzard, gliding on the thermals, so do take a look at our photograph and see what you think!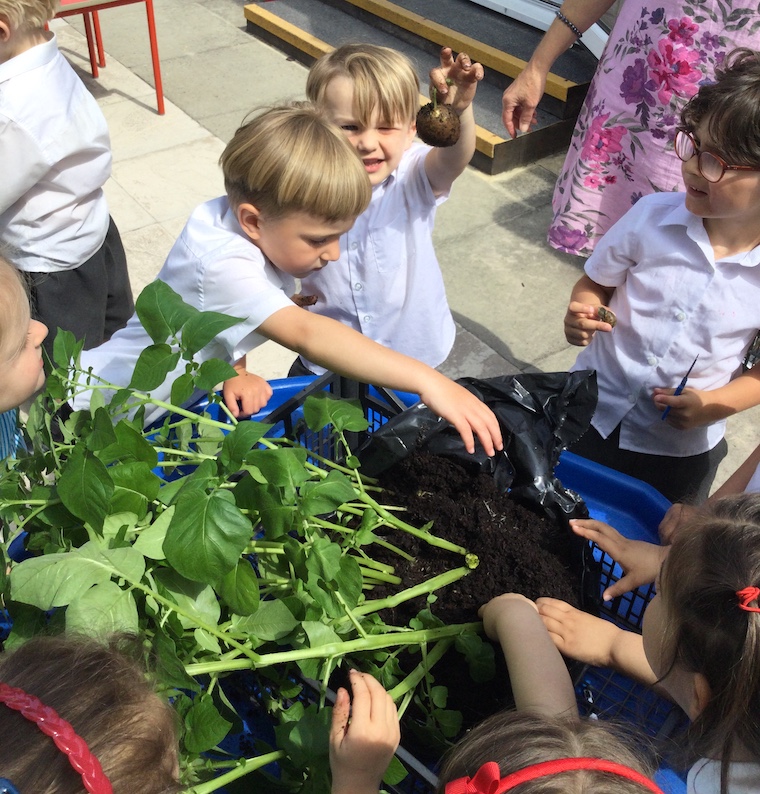 The following day was national grow your own potatoes harvesting day, so our young Transition gardeners enjoyed getting their hands dirty and digging for potato jewels outside. Whoops of delight were to be heard as each potato was found and then taken to our weighing station. Much learning ensued as the two gardening teams counted and weighed their findings, following an introduction to using the old-fashioned balance scales. Would you believe that we counted a total of 38 potatoes, weighing 550g! We had discussed earlier the different foods derived from potatoes, including delicious roast, jacket and mashed potatoes, chips and crisps, so we wondered just how many bags of crisps our harvest would generate.
Finger Gym this week has involved the children using the different shaped hole punches. There was such perseverance and a variety of bookmarks were created as a result.
Our focus letter sound this week is 'e' and what a lot of excellent ideas we had, including egg, elephant and episode, as well as lots of children's names from our class.
Another highlight was, of course, the trip to the Father's Day stall, choosing lovely gifts. The children were quick to tell me where they would be hiding their special presents along with the card they made in readiness for Sunday! Happy Father's Day everyone!