All set for Sunday
17 Jun 2021
Form 1 children have been busy with preparations for a special day on Sunday.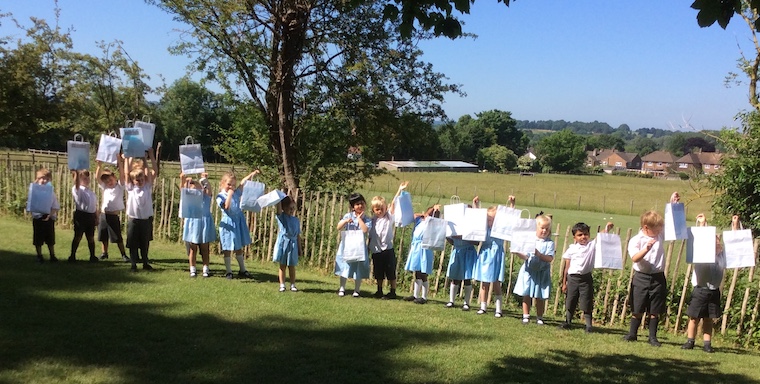 It is always a joy to see the pleasure and excitement the children get from giving rather than receiving. They absolutely loved carrying their money to the Father's Day stall in the outdoor classroom and then making their careful choice of a gift for someone they love. They always watch with concentration as the gift is carefully wrapped and, on the way, back chatter excitedly to their friends about their choices. Such a wonderful way to build independence. They also took so much care when they made their special cards. I know they will love watching the present and card being opened.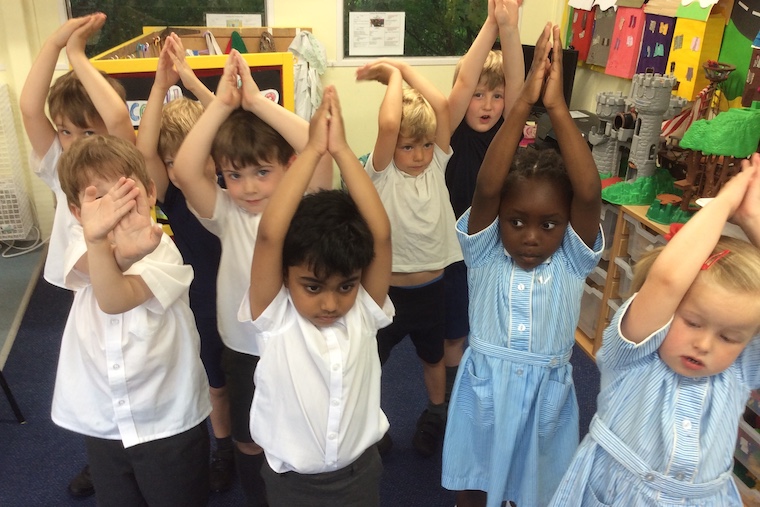 This week we have been learning about clocks and telling the time by using the class clock and also the children's bodies to make different o'clocks. Everyone decided it was lunch time and put their clocks onto 12 o'clock. Not only did they have lots of fun making their own clocks but also enjoyed creating a concertina book, especially as it opened in a very different way from normal.
When the weather was fine at the start of the week we took the opportunity to practise our Sports Day races which the children can't wait for you to see. We are all crossing our fingers that the weather will be kind. We also had our morning snack outside and it really did feel that we were having a picnic.