Horrendous Hullabaloo
24 Jun 2021
Transition have expanded their jungle display, and opened a travel agency!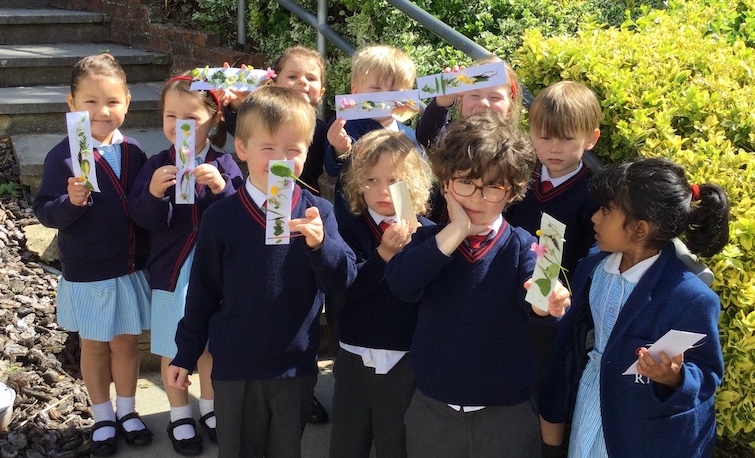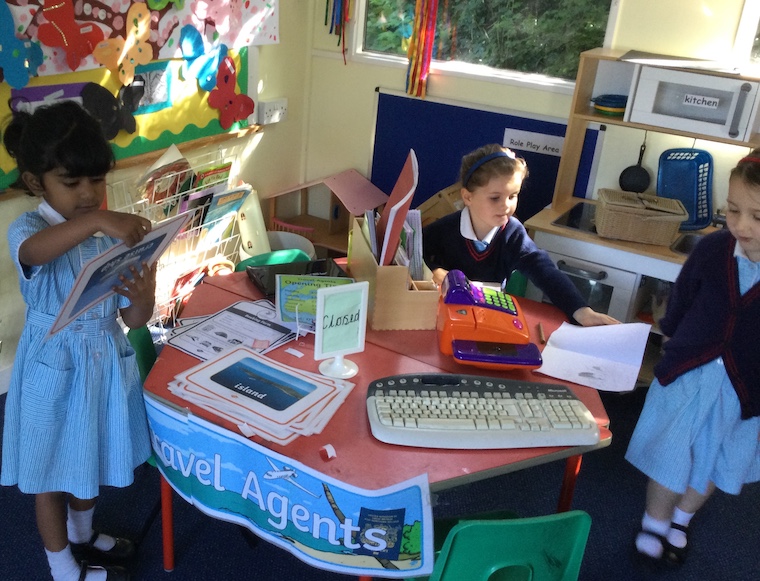 This week's letter sound is 'hhh', so we simply had to read the story of The Horrendous Hullabaloo by Margaret Mahy. This story contains a vast number of cackling parrots who wreak havoc at a pirate party. You could be forgiven for thinking that those very same parrots had landed onto our colourful jungle display in Transition this week, joining the tigers, snakes, vines and leaves.
Looking ahead (tentatively of course!) to thoughts of summer holidays, we have opened a Travel Agency in the classroom. The children have been carrying out lots of mark-making as they complete passports and booking forms for holidays at home and abroad. Our discussions have included different types of holidays, such as cruises, safaris and camping in tents. We have even tried to identify places of interest around the world that we should like to visit. How lovely to hear one of our children suggesting that a picture of the Taj Mahal was possibly Buckingham Palace!
Another lovely activity this week has been decorating our sticky strips with pretty leaves, flowers and grasses gathered from our school grounds. It gave us lots of opportunity to build vocabulary as we walked around looking at and comparing different leaves. As you will see, the results are fabulous.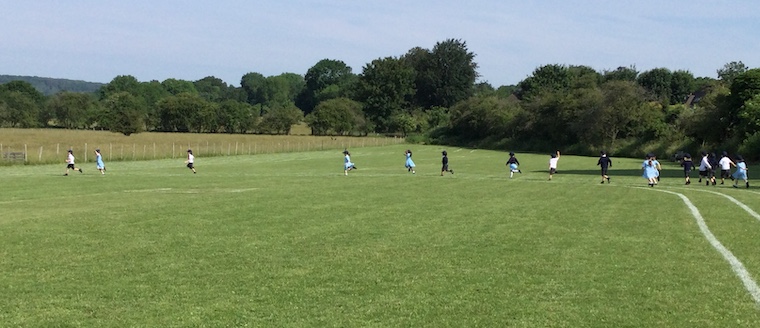 Of course, we were all saddened that rain stopped play for our Pre-Prep Sports Day on Tuesday. We decided to have our own mini event, just for fun, once the weather had improved later in the week. We note that we have a class of especially fast runners in Transition who have a great deal of stamina! Once around the track is no mean feat when you are only three or four years old!
I hope everyone has a peaceful weekend, with plenty of sunshine and, of course, no horrendous hullabaloos!