Our hardy strawberry pickers
24 Jun 2021
Topics in the Robins this week were Stonepitts Farm, Sports Day and Minibeasts.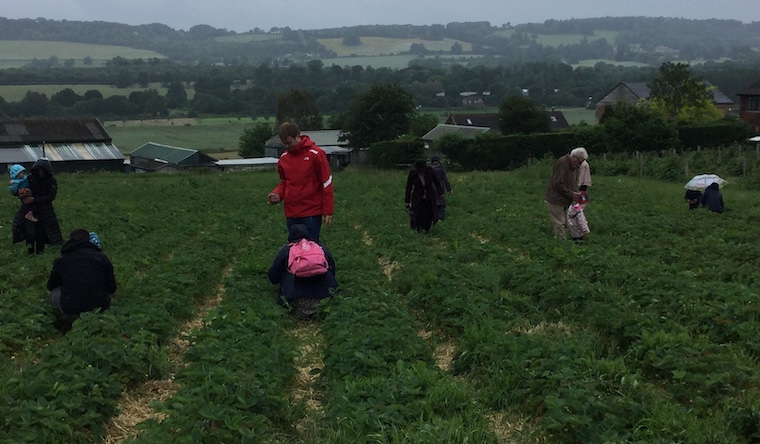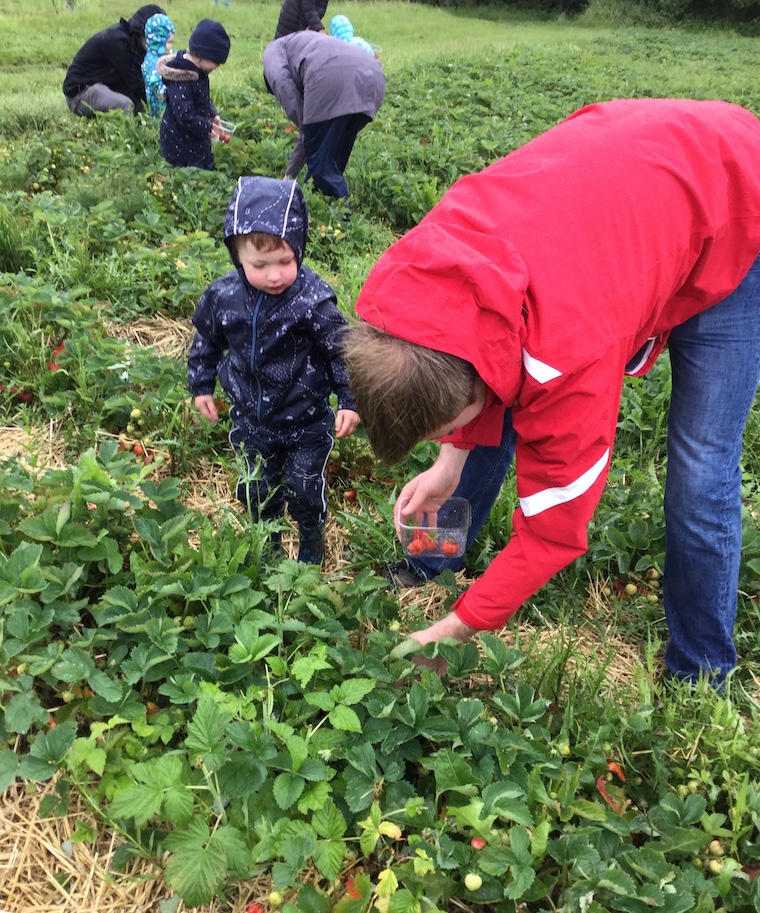 Unfortunately, it was raining on the day of our school trip to Stonepitts Farm. However, our Robins did not mind and had lots of fun, picking strawberries with their mummies, daddies and grandparents.
When the children arrived, they were greeted by Gus the farm dog. Jackie spoke to us about how we should pick the right type of strawberries, as some were not ready to be picked. The Robins hunted for strawberries in the rain and mud! Afterwards, we enjoyed the story Brown Bear, Brown Bear. The children were able to remember all the different animals. Jackie said they had lots of excitement last week, as the farm was used to record the TV series The Larkins. As you will see in our photos, they kept the sign on display above the strawberry farm stall.
Continuing with our topic, we made yummy strawberry jam. We spoke about our ingredients and counted our strawberries...28 in total! I must say, we are very good chefs in Robins as the jam was delicious. We had some on our toast at snack time and the children also took some home.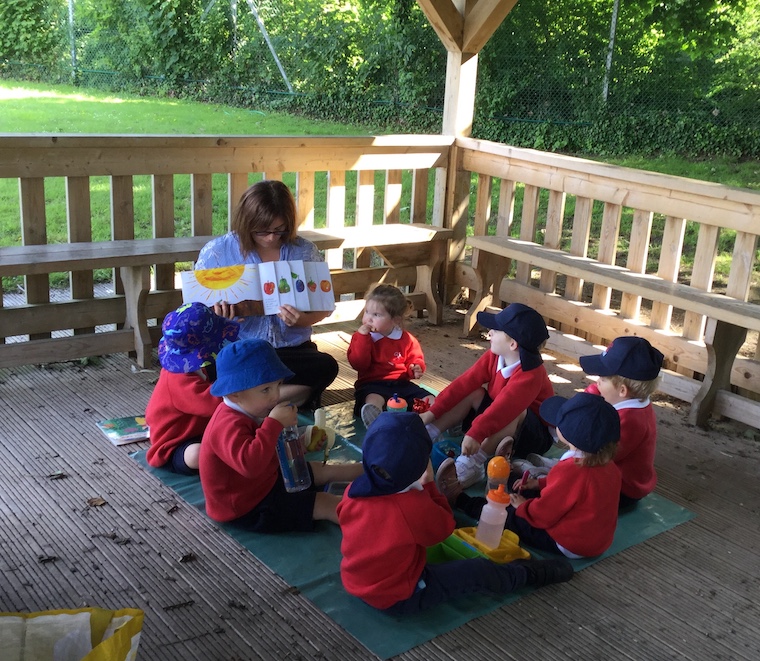 Due to the rain, our Sports Day and Teddy Bears' picnic was cancelled. We made our own fun as we took our picnic boxes to the outdoor classroom and enjoyed our yummy feast. One little Robin was so excited to see Oreos in her picnic box, that she used them as glasses! While we waited for all our friends to finish, we read the story Where's Teddy?
As part of our minibeast topic, we found butterflies, snails and spiders. During carpet time we spoke about habitats and the ecosystem, which prompted a fantastic discussion about where minibeasts live.
We have enjoyed several walks around the school grounds, visiting the chickens and sheep. The school pond is looking very colourful as the lilies have started to open.