Water, water everywhere
24 Jun 2021
There's been a distinctly watery theme in the Nursery this week.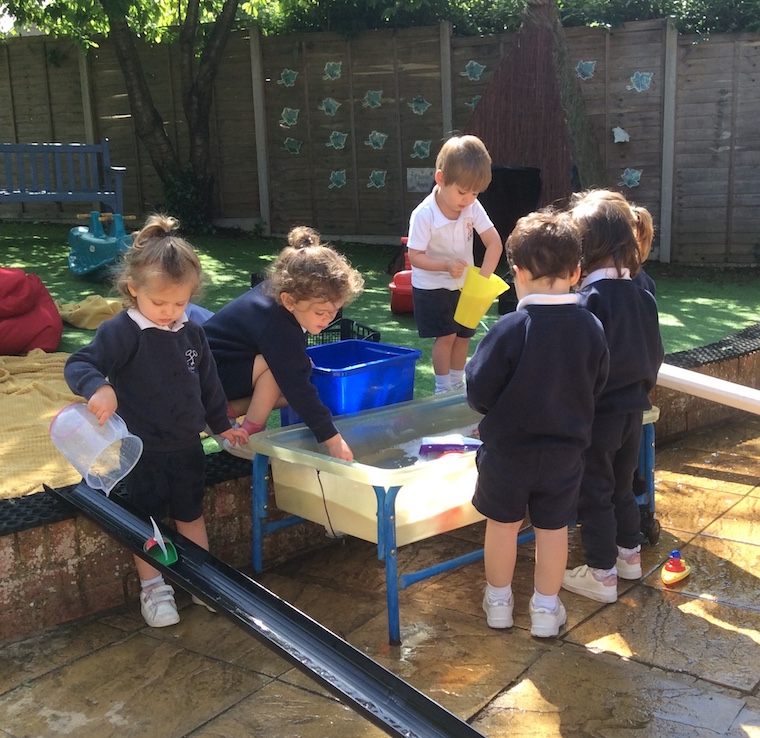 The children have had so much fun listening to the story of Sharing a Shell and looking at the sea creatures and shells we would find in the rock pools. Other stories included Platypus about a platypus who finds a lovely curly shell, only to discover it has a surprise inside. The children have also been enjoying non-fiction books about the beach and under the sea. Billy's Bucket is another absolute favourite about a little boy who has the most fabulous bucket, and at the end his dad gets a huge surprise!
The children have practised their cutting skills making collages of the seaside and under the sea. They looked at the differences and similarities of sea shells by pressing them into clay and painting the clay to emphasise the wonderful patterns. They made beautiful sparkly fish and drew some wonderful pictures in their Special Books of the characters from the story.
A very popular activity involved imaginative play with the pirate ship and treasure! Gold coins and the favourite glass stones were hidden onboard the ship and under shells for the pirates to find. There has been some lovely sharing of the glass stones as the children recalled how creatures in the story shared their shells.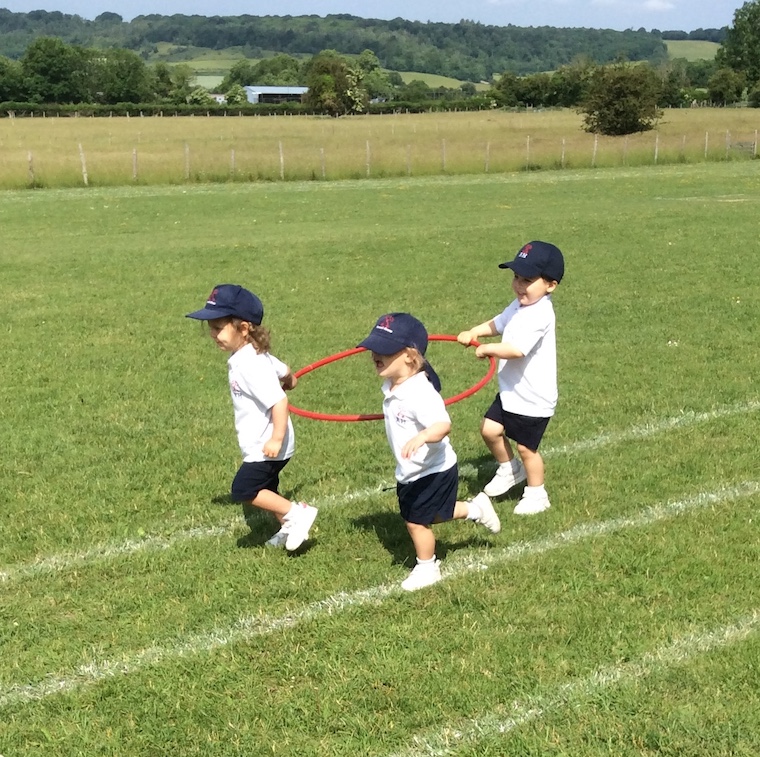 An ocean was created using shower gel, foam, bubble bath and shampoo when the children explored textures and some amazing smells with lots of messy fun! The ramps were used for water slides for the boats with fabulous thinking of how to move the boats down the ramps - we even had the little cherries from the tree washed down the slides and to see if they would sink or float!
Although we were all very sad that we could not see you for our Sports Day, I have included some photos of our practice sessions. You can see the children were amazing and really enjoyed the different ways of moving on their own and with friends too.
We are looking forward to seeing you on our trip to High Elms on Monday when we hope the rain clouds will stay away!