Sun, sea and surf
30 Jun 2021
Transition have been making beach huts and famous landmarks.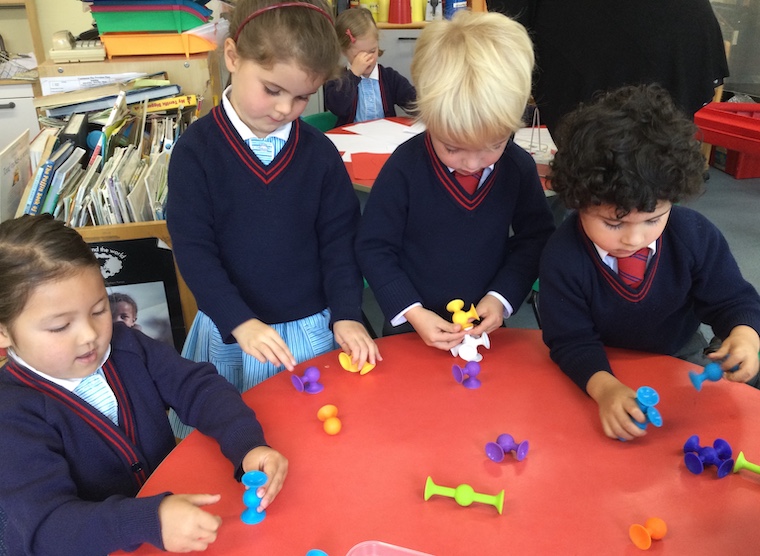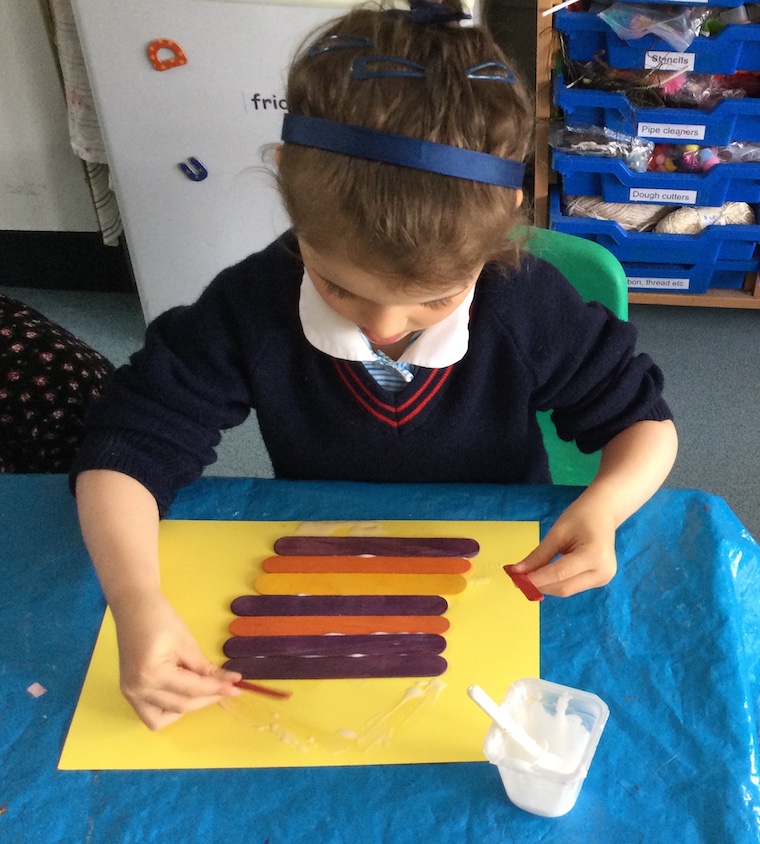 As is often the way for the start of Wimbledon in June, the weather has felt more like Autumn than Summer this week. Nonetheless, we have been doing our very best to all get into holiday mode in Transition.
Some children have played the Holiday Memory Game, remembering items in turn that they would pack into their suitcase to take on holiday, while others have been playing in the surf at the water tray.
Interspersed with lots of practise on stage of our two songs for our Pre-Prep Celebration next week, the children have enjoyed being busy, creating colourful beach huts using wooden sticks. They listened carefully to instructions and chose where to place the sticks in their own designs.
Finger Gym has involved the children playing with Squigz resources (see picture top). They pulled apart the rubber suction pads, which develops fine motor skills. They also took great time and care when peeling the backs from sticky shapes to personalise their end of term envelopes. These will be coming home next week, packed to the gunnels with lovely work from this term.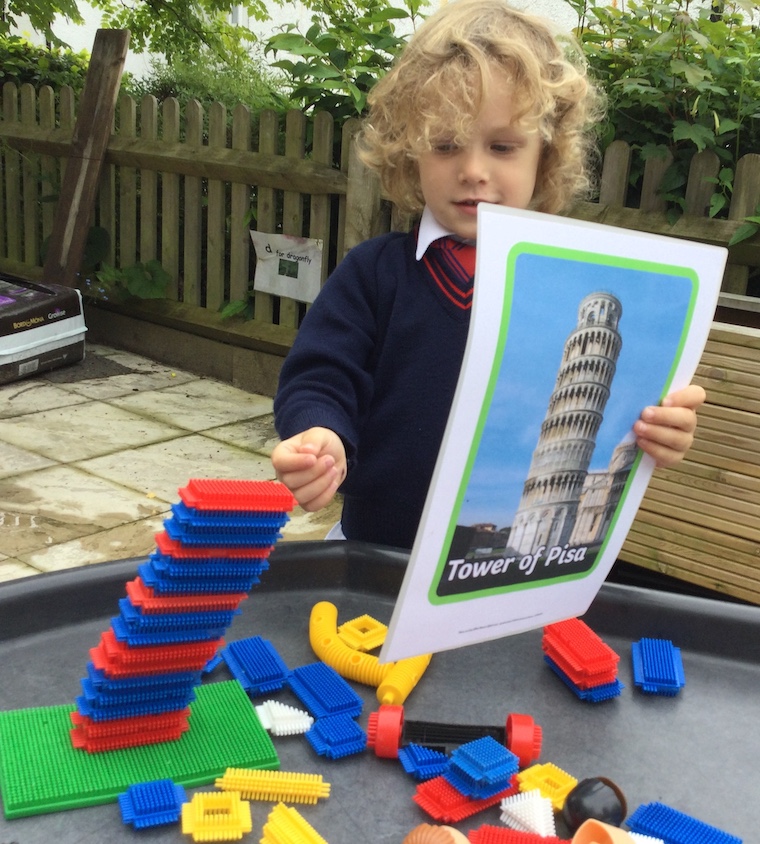 We have continued to widen our knowledge of world landmarks, which inspired the children to create their own representations of Tower Bridge, the Golden Gate Bridge, Pyramids of Egypt and the Leaning Tower of Pisa. I have also included pictures of our Cosmic Yoga session from last Friday. It had a nautical/beach theme and was great fun. We saw great levels of participation and flexibility from everyone, including the adults!
This week's letter sound of 'r' generated some super ideas, such as rocket, rainbow, roof, rabbit, rain, rat, road, Rubble and Rex. To supplement our learning, we had a go at Row, row, row your boat as well as two tongue twisters - red lorry, yellow lorry and around the rugged rock, the ragged rascal ran. Do have a try at home!