Our very busy superstars!
12 Sep 2021
The children have settled in beautifully to Form 1.
Oh my, what a lovely class I have! The children have all been absolute superstars this week. In fact very busy superstars! They have settled in beautifully to lots of new routines in Form 1 and are full of enthusiasm to learn while having lots of fun.
Among their many activities, they have expertly taken photos of each other using our ipad. These will soon adorn the classroom wall. They have also chatted, drawn and written about their holidays and themselves.
As you can see from our photos, while the sun shone, we took advantage to use not only the space directly outside our classroom but also our grounds at the back of the school, known as 'the paddock'.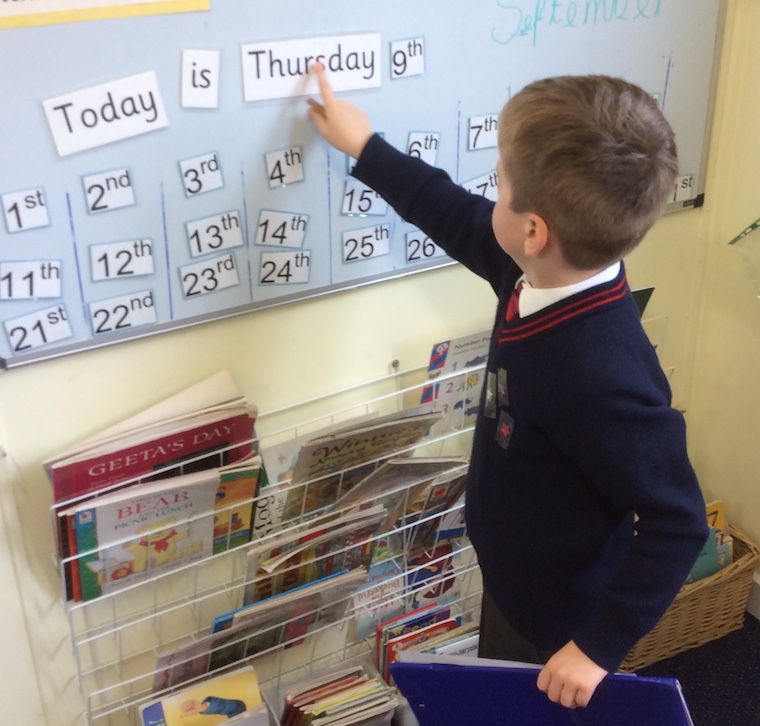 Inside the classroom, they cheered on their classmates while playing team games, for which they had to identify numbers and remember where coloured fish were hidden to fill their board. They also had lots of fun with a checklist of all the children's names which they then had to find around the classroom, ticking each as it was discovered.
They have learned new routines, such as working out the date and, at lunchtime, they now confidently take their finished plates to the kitchen staff and then choose their pudding all by themselves. They also worked together to create our class rules which include being kind to each other, sharing and taking turns. A great start to the year.