A super start in Robins
12 Sep 2021
A warm welcome to our new families as they start their journey in Russell Robins.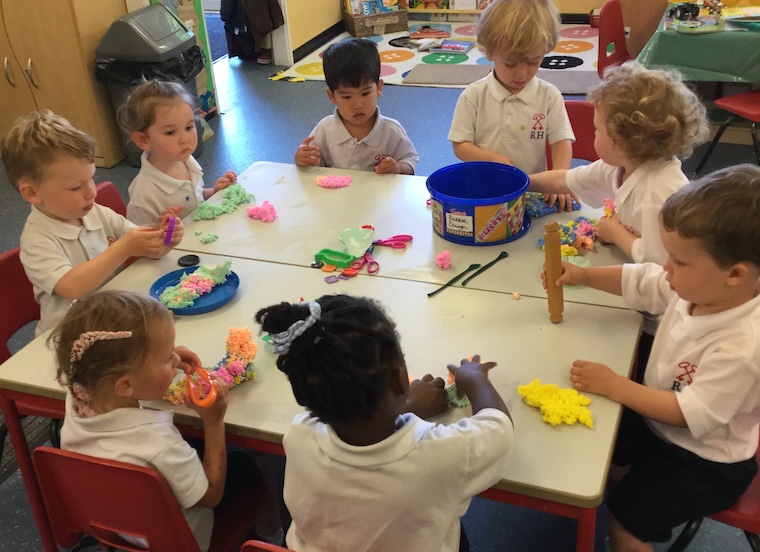 This week our topic has been Settling In and My Family. The Robins enjoyed talking about their family and pets. As part of our topic, we shared the story My Day, My Way. The story is based on four children around the world and focuses on how each family has different routines and cultures.
Our existing Robins have been very kind to the new children, sharing resources and playing alongside each other. The weather has also been very nice, so we have spent a lot of time outside in our gardens and around the school grounds.
Mr Luke helped us with our fire practice and the children were fantastic. They remembered to stand on the line while I called their names. It was lovely to see the new Robins join in and follow their peers.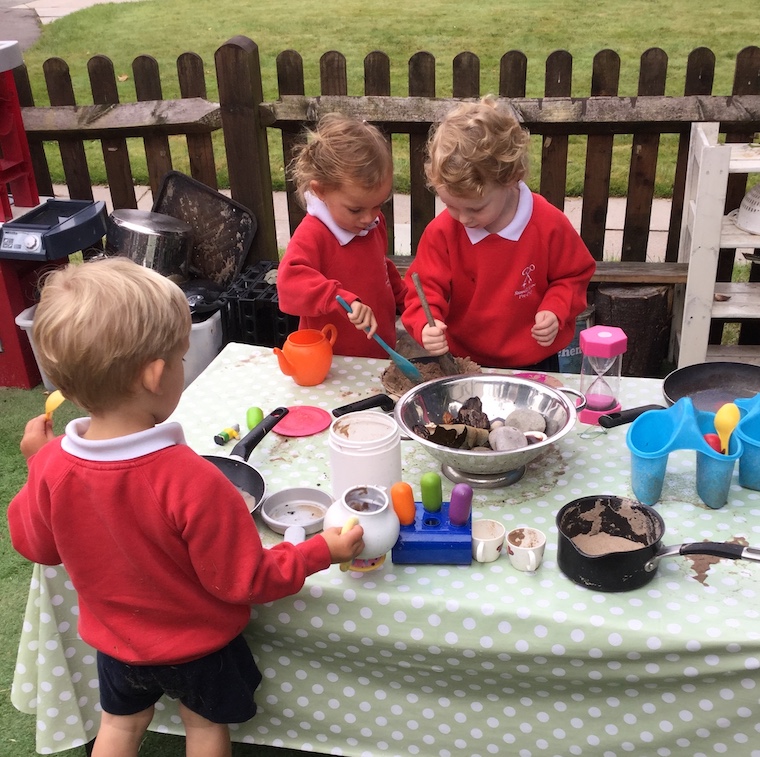 There have been new additions in the mud kitchen over the break and the children thoroughly enjoyed using them this week. They also mastered new skills, which is fantastic. We have a much larger mud kitchen table, which will provide more space for their creativity.
The Robins have missed the chickens, so we ventured out around the school grounds to explore the Farm area. Our new Robins were also excited to meet our feathery friends. We also took a little treat for them, which of course they enjoyed.
I took our tomato plants home during the holidays and they produced some lovely tomatoes. The Robins enjoyed trying some for their snack and said they were "Yummy!"
Please do not forget to ask your child to bring in something from home which relates to our topic. Children enjoy talking about their items, and it is a great way to promote confidence.