Look at our harvest!
16 Sep 2021
Harvest and healthy eating have come together in Form 3 this week.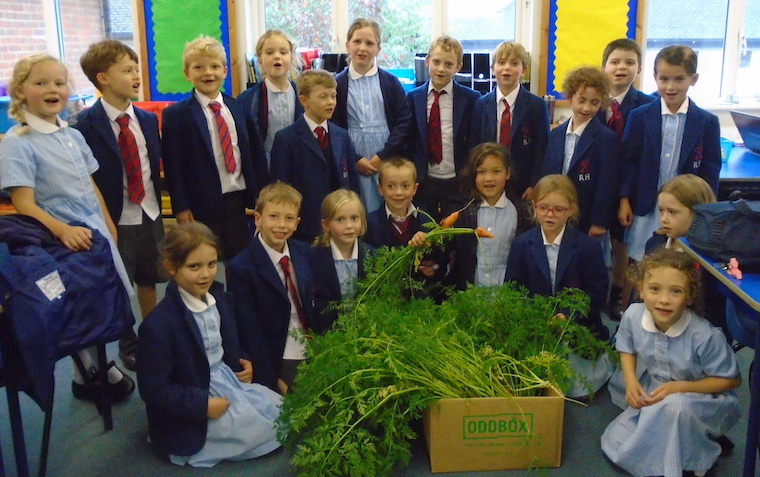 In Science, Form 3 have been learning about Healthy Living and what it means to be healthy. The children have created some wonderful healthy plates of food, which are full of colour. We visited the farm and harvested the carrots. These went straight to the kitchen, ready to be enjoyed at school lunch.
We have been exploring adjectives and nouns with Little Red Riding Hood in English, and understanding numbers and place value in Maths. In Humanities, we are looking at Religious Festivals and the children made colourful harvest baskets. In Computing, we have been exploring the world of algorithms. The children made their own algorithm to race the beebots.