What a hoot!
16 Sep 2021
We've had such a lovely time in Nursery this week, enjoying spending time together inside and out.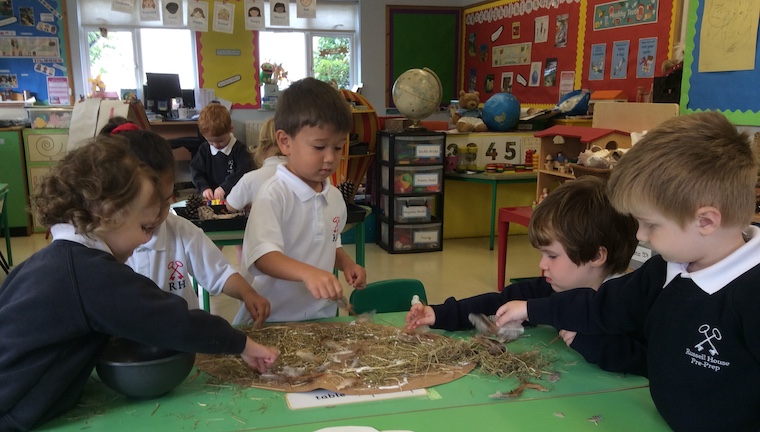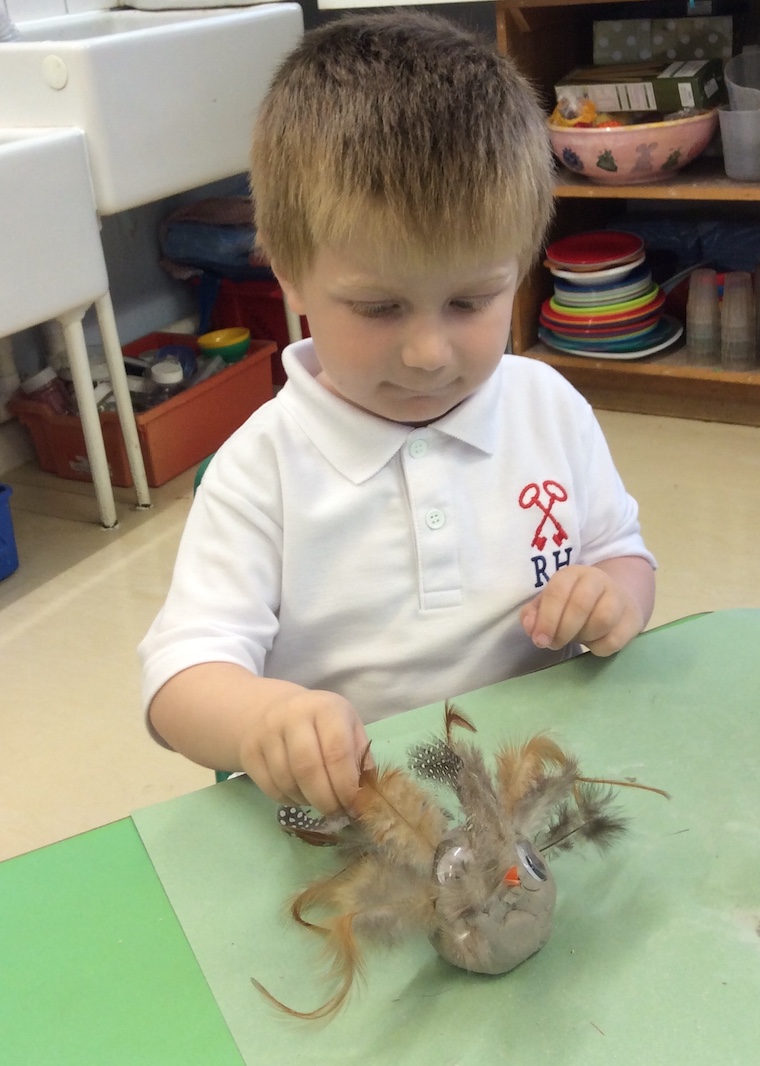 We read the story of Owl Babies several times and the children have been joining in with familiar words. In particular, one of the baby owls saying 'I want my mummy' and, at the end of the story, 'I love my mummy'.
The children made clay owls with brightly coloured feathers and little soft owls from pine cones and cotton wool. They were very enthusiastic creating our display using hay and feathers to make a nest for the baby owls. We've all had fun guessing who's who in the baby photos - I'm sure it only seems like yesterday that the children were so small!
Some beautiful owls were drawn in Special Books and the children explored the natural objects as they made homes for the woodland creatures.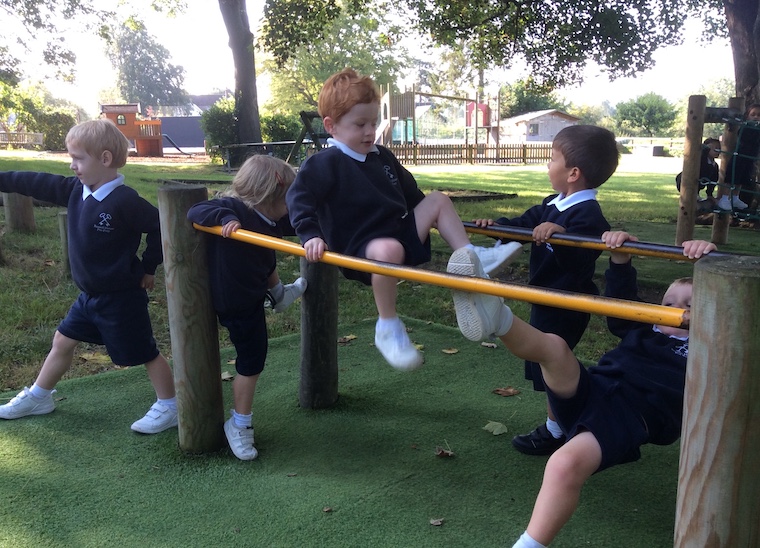 We've all enjoyed visiting Amber's House and the climbing equipment on the Paddock once again, now all restrictions have eased at school. It was great to see all the children confidently having a go on the equipment.
Our three new children to Russell House were introduced to the Pre-Prep at our welcome assembly. How confident they were, standing at the front with Mrs Chaffé to say hello!
It's so lovely to be back to normal, seeing everyone in the mornings, lunchtimes and the afternoons when you collect your children!