Q&A en Français
16 Sep 2021
Form 6 have been quizzing each other in French, and writing poems.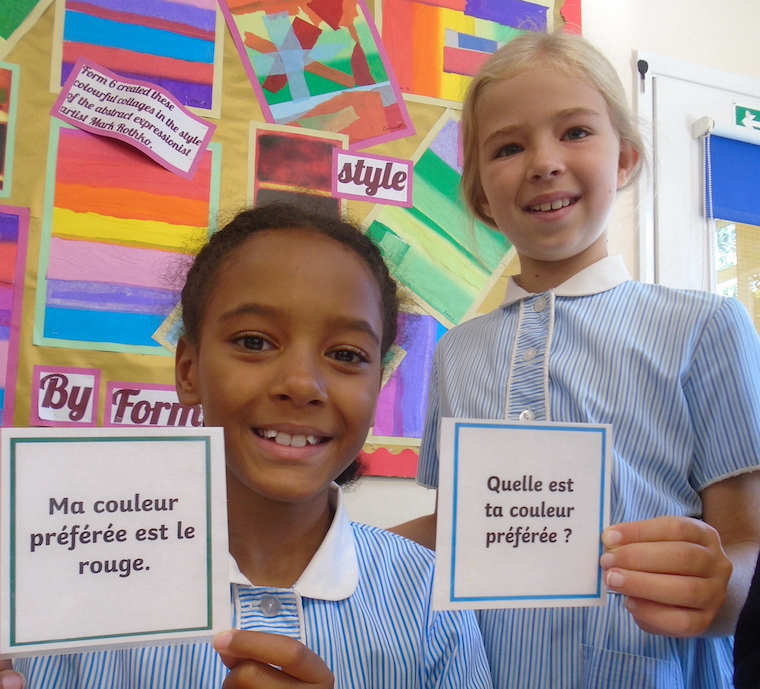 Form 6 have come over all poetic in their first full week of school. With notebooks in hand, they went on a tour of the campus, jotting down ideas about the experiences which happen in different areas.
After a group chat in Mr McCarthy's newly decorated study, it was back to class to write a personifying poem called If the Walls Could Talk. The finished poems were creative, well-structured and gave a brilliant overview of the breadth of experience at Russell House.
Still in a poetic frame of mind, the class then enjoyed using the Chromebooks to create acrostic poems about themselves. They played around with Google image searches to make the letters of their names look eye-catching. We all learnt interesting new facts about each other.
In French, the children have been busy asking each other questions and then matching them with the appropriate answers. The children worked in pairs to ask each other questions before creating some of their own. It was lovely to hear the happy buzz in the classroom!