So much learning, so much fun!
23 Sep 2021
Form 1 have been creating books and buildings this week.
I am regularly amazed at just how much the children achieve over the course of a single week.
They were full of big smiles on Monday as they had their photos taken and, on Wednesday, showed great confidence talking to our visitors during Open Morning.
Thursday saw the children arrive in a variety of wonderful costumes and tasting a variety of foods from different countries with Madame Boff during their French lesson. They were brilliant at trying everything. I was impressed at just how much they all managed to eat!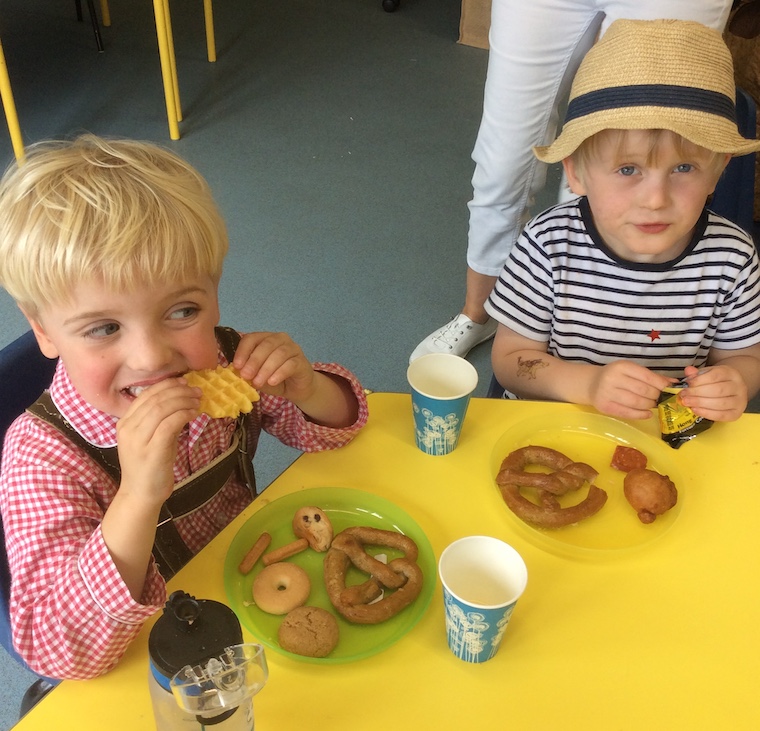 Meanwhile, other lessons continued apace. The children have been making books from scratch. They thought about making a cover by choosing and folding card, counting out the right number of pages and folding those, then stapling them, colouring and cutting out the illustrations and then matching words to pictures and finally sticking them all in their book. What an achievement! I am pleased to say they were delighted with their finished books.
They have had fun learning about the police and understanding some of the ways in which they help us. They wrote and made drawings to explain all the things that the police do, which included using cars, dogs and horses to help them.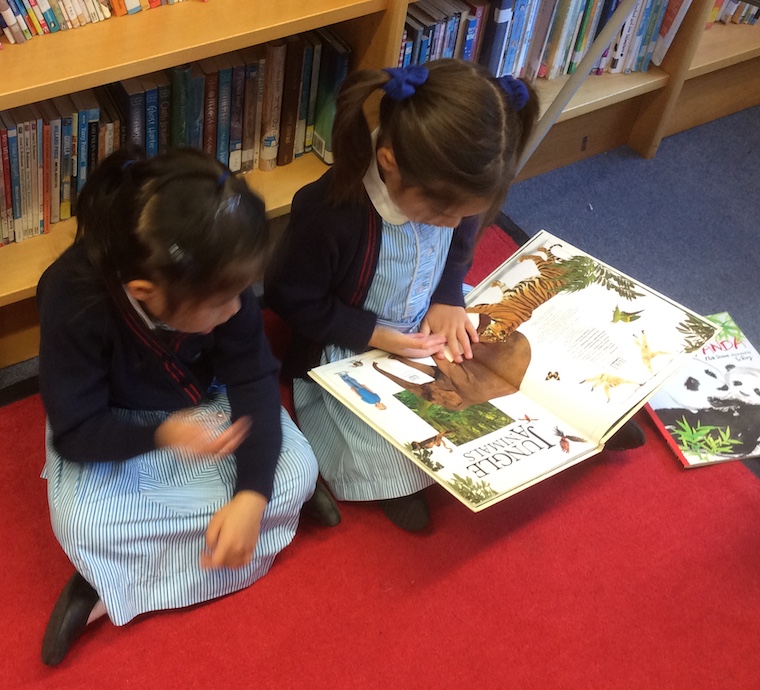 After using the chromebooks to sequence a variety of numbers, the children enjoyed a restful session choosing and reading books in The Hub. It was lovely to see them so engrossed and enjoying the library.
With the weather being so kind this week, the children have also been getting out and having fun in the fresh air while developing their skills. They have been using thinking and constructing skills to build fantastic structures outside our classroom using all manner of materials and objects and then, of course, climbing and balancing over them. So much learning and so much fun!