Tracing our history
30 Sep 2021
Inspired by royal families, Form 6 have been making their own family trees.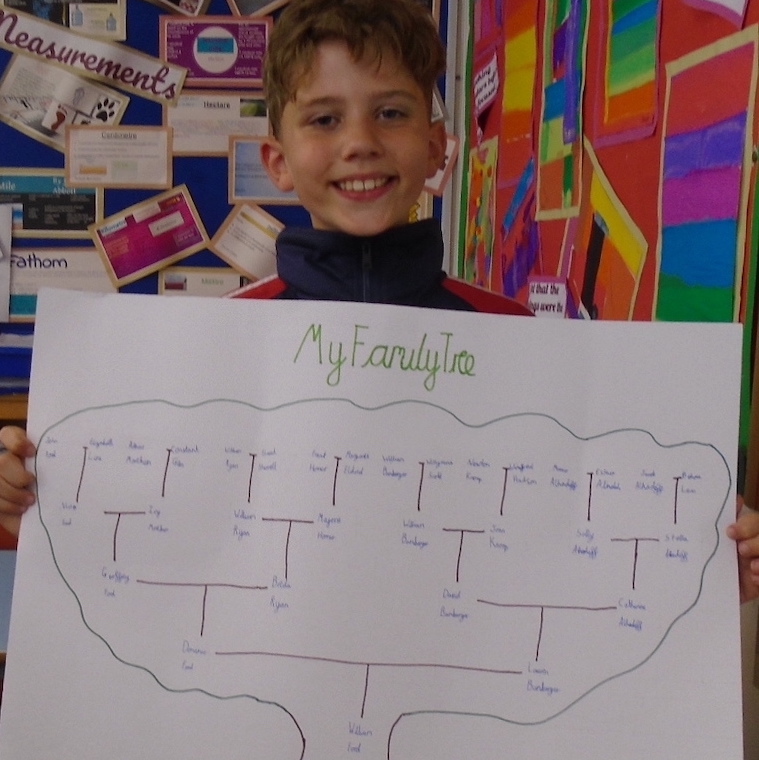 In Humanities, the Form 6 children have been learning about the Stuarts and how King James VI (of Scotland) became King of England and thus King James I. They studied the royal family tree during this fascinating time of British history to see how James became heir to the throne. For homework, the children investigated and created their own family tree to share with the class, with brilliant results.
Last week, the children thoroughly enjoyed our World Languages Day. We were so impressed with the effort that went into all their costumes. The children enjoyed a wide variety of delicious food from around the world - much of it homemade. A huge thank you to everyone for your contributions. The children certainly had a wonderful time learning about and sampling food from different countries.
During Choristers, the children have been eagerly learning their songs for our Harvest Festival next week, and are excited to be able to perform in front of a full audience for the first time in a long time. We look forward to sharing it all with you on Wednesday.