Autumnal activities
30 Sep 2021
Topics this week in Russell Robins were Autumn and Leaf Man.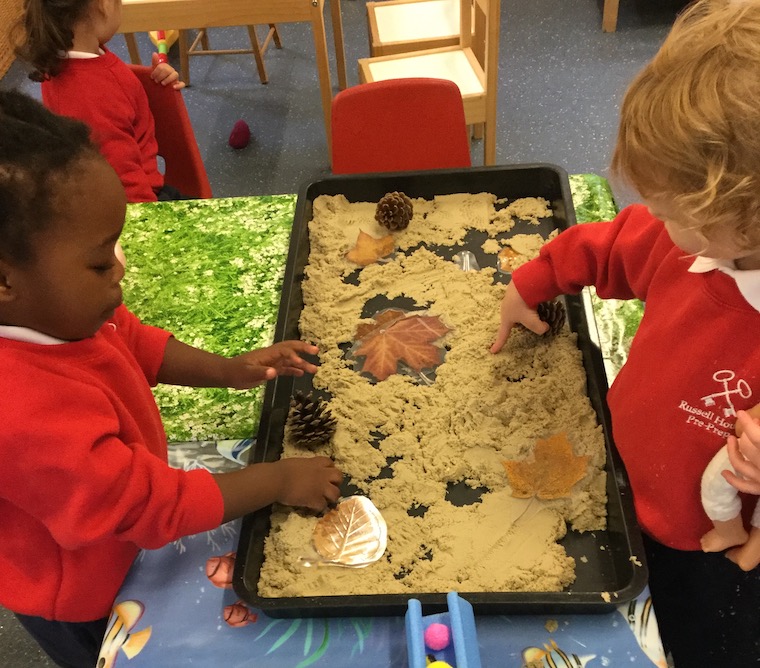 The children have thoroughly enjoyed our autumnal activities. They had lots of fun exploring the sand tray, using pine cones and leaves to make prints and patterns.
Mr Trigger gave us some blue foam packaging tubes from the PE cupboard. We like to reuse things in Robins, so were excited to explore lots of ways to have fun with them. Some children balanced pom-poms on top using tweezers. Then they made a slide using a frame to add height. The children slid poms-poms to the bottom creating a pile.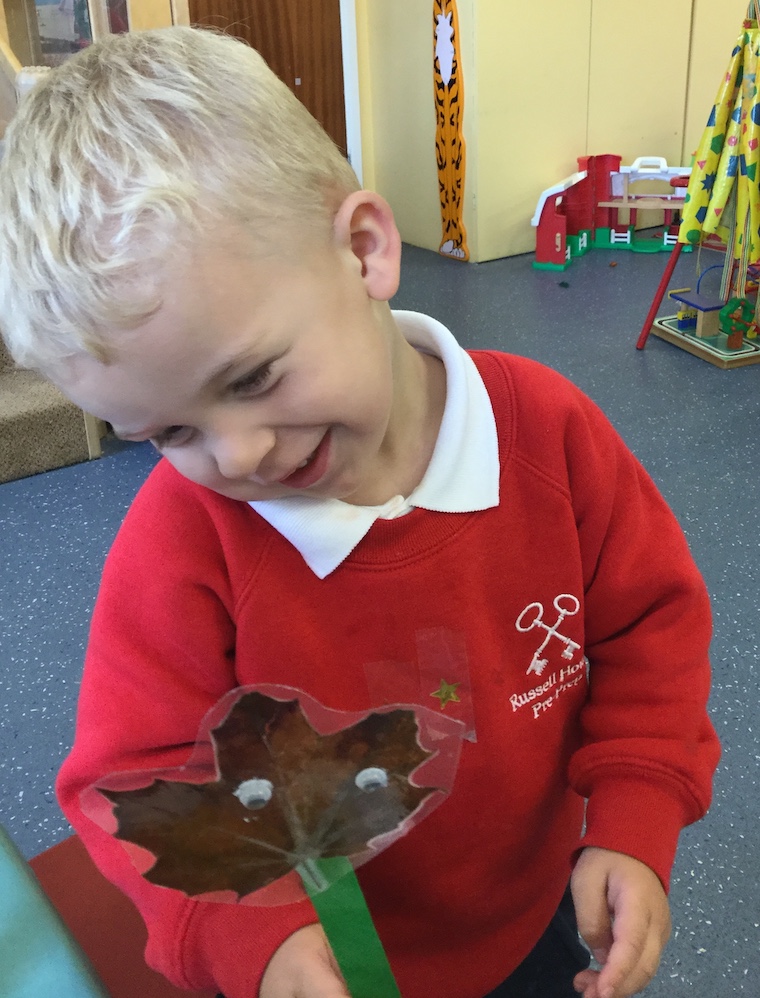 We read Leaf Man by Lois Ehlert. The Robins collected leaves to make their own Leaf Man and carefully added googly eyes and lollisticks.
We made hearty autumn soup with lots of vegetables and talked about the various textures and colours. It was nice to see the children passing the vegetables around the table for their friends. Mr McCarthy, Mrs Irvine, Mrs Norford and Mrs Burness all enjoyed our soup delivery.
The weather was a little chilly this week, so on Wednesday afternoon we enjoyed a picnic and a warm hot chocolate in the Outdoor Classroom. We finished the week with a lovely PE session. The Robins jumped, climbed, turned and slid. They are becoming very independent taking off their shoes and socks - fantastic!