Step by step
07 Oct 2021
As part of their work on following instructions, Form 3 have been making cakes.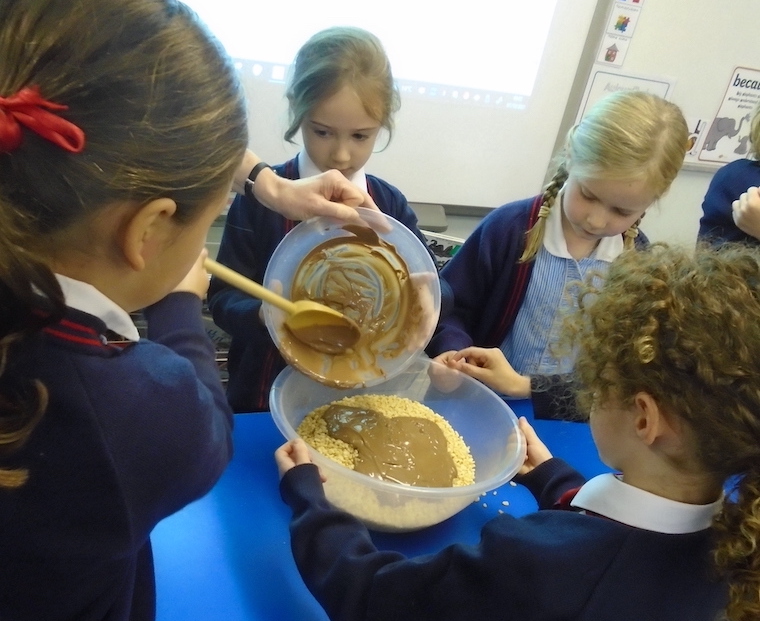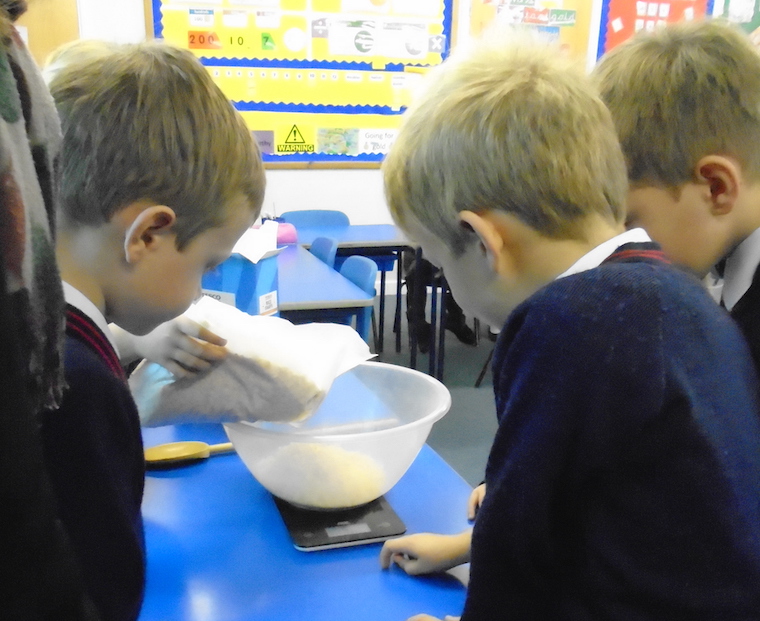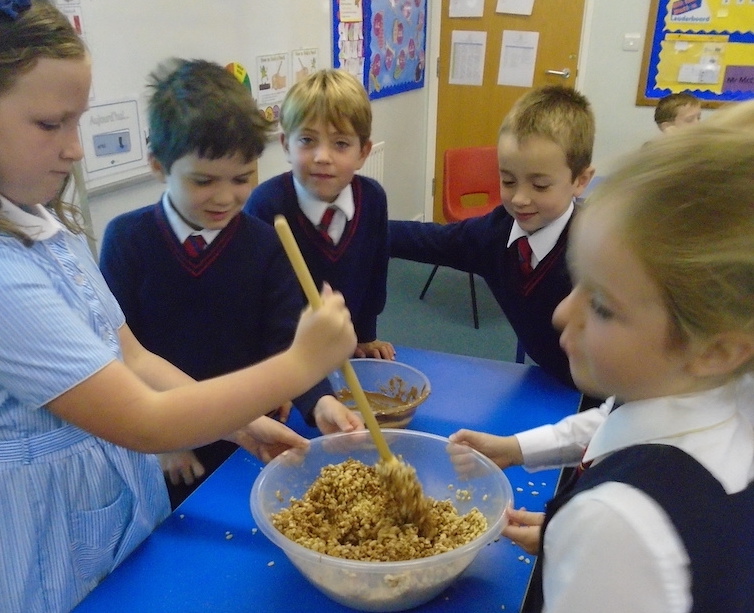 In English Form 3 have been following instructions. We are working with bossy verbs, time connectives and adverbs. We had great fun building lego, making Rice Crispie cakes and playing adverb charades.
In Humanities, we have been learning about Diwali and looking at the beautiful colourful Rangoli patterns. The children were challenged to make a Rangoli pattern with lines of symmetry.
In Science, our topic of health and growth led to a discussion about what a baby needs to survive and how this is different to an adult. Thank you Noah for sharing all the lovely stories about your baby sister!
In Computing the children are adding motion instructions to their algorithms on Scratch.