Happy harvest in Robins
07 Oct 2021
This week's topic in Robins was harvest, which has kept the children very busy.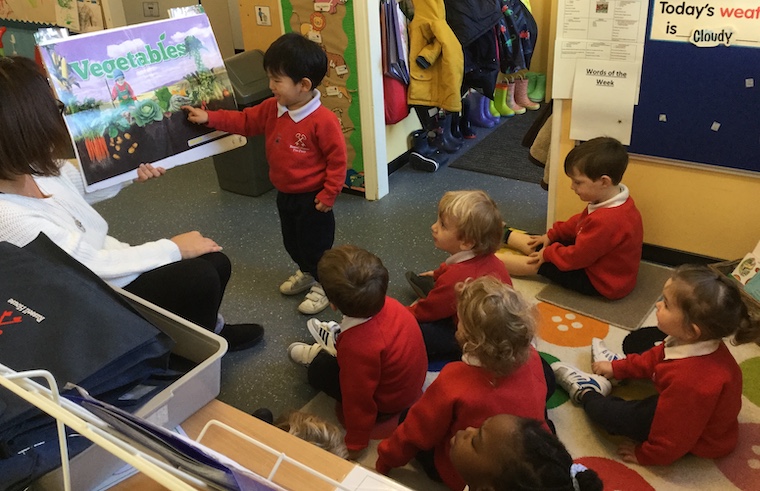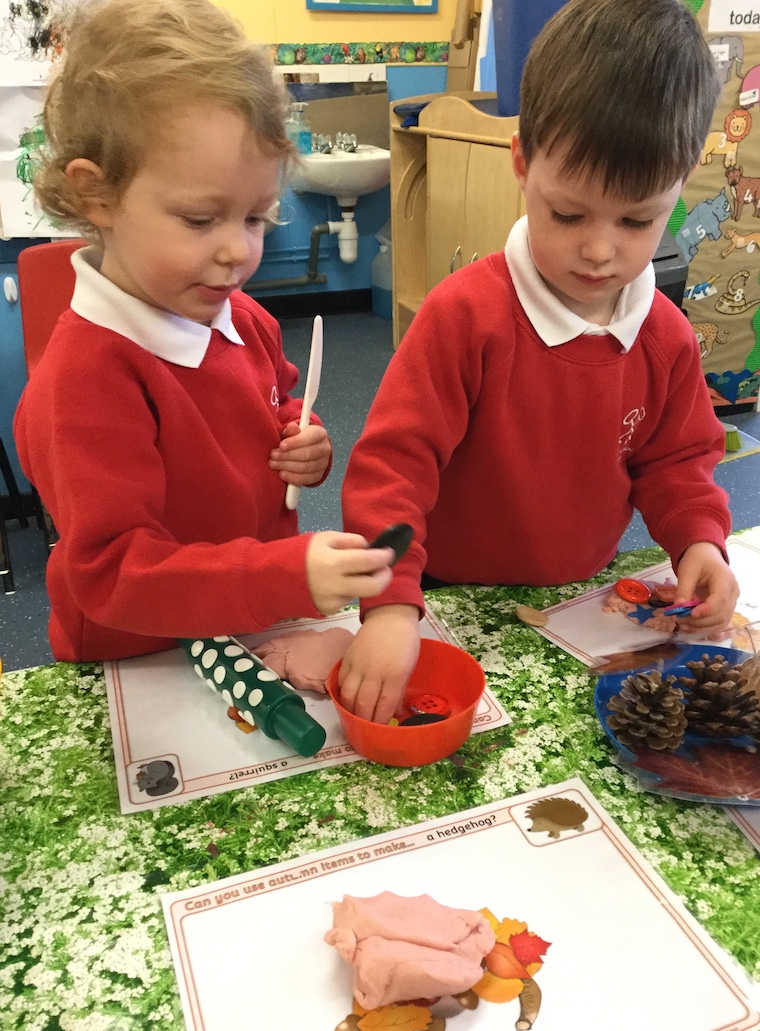 The children enjoyed learning about different types of vegetables, and remembered some tricky names, such as aubergine, marrow and pumpkin. They identified lots of vegetables on our Talk for Learning board. We spoke about our favourite vegetables - unfortunately Brussels sprouts were not very popular!
As part of our topic, our cooking activities consisted of harvest rice bowl and spiced pumpkin cake. The children passed around various tinned vegetables to create their healthy bowls. They talked about our cake ingredients, and I was super impressed when one Robin identified oil on our list. Each child took turns to stir our mixture, and we added cinnamon as the 'special' ingredient. We had lots of cake left, so we put it in the Staff Room for all the teachers to enjoy!
The children thoroughly enjoyed learning about autumn and Leaf Man last week, so we continued with some of the activities this week. We watched Percy the Park Keeper and one Robin said that Mr Luke is similar to Percy, as he helps us. We had a huge pile of leaves in our front garden, so the children had lots of fun jumping on top and listening to the crunching sounds.
At our school Harvest Festival on Wednesday, I was so proud of our Robins. They did some lovely singing and dancing. It was wonderful to join with all the older children and for everyone to be together again.
We have enjoyed using open-ended resources in our playdough and there were lots of fabulous creations, ranging from cakes to pizza! We ended the week with a lovely hot chocolate drink in our Outdoor Classroom, followed by a play at Amber's House.